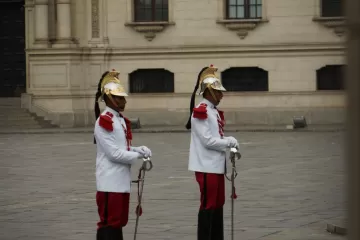 As our older son, Will, is currently in school in Boston, we were scheduled to leave from 2 different destinations, meeting in Dallas, and flying the 8 hour trip to Lima together. We had a small delay in the flight out of Dallas, and as a result, arrived in Lima somewhat after midnight.
Our younger son, Brent, has taught himself Espanol, as many of his college friends were from Spanish speaking countries, and he became our spokesman for the family. He was very valuable, but really, we had enough contacts arranged by A-L, that we would have functioned fine without this bonus. The cab driver that was arranged for us, was there waiting for us, and took us the 30 minute ride over to Mira Flores, speaking ''rapido espanol'' the entire trip.
Arrived at the hotel around 4:00 AM, which made for a trip of about 16 hours from our driveway to the bed in our hotel.
Concerns:
Language --- no problem so far
Taxis --- had read about caution for these, but found at the airport, or the hotel, was just not a problem
Highs: --- Seeing our son. We had not seen him since Christmas
Lows: --- 4:00 AM