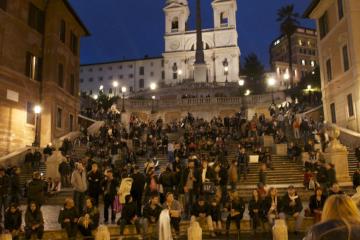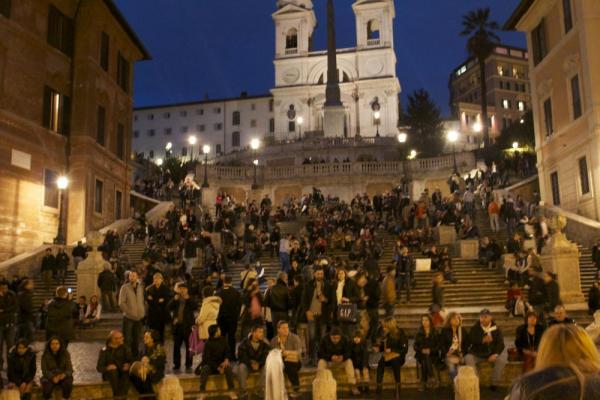 The Capitoline Hill, overlooking the Forum, is one of the seven hills of Rome. It has been a focus for Roman life since the earliest times of settlement. Contemplating the ruins of the Forum from this vantage point is literally breathtaking. The Museum itself is a magnet for weddings - one after the other wedding party assembled, went in, moved on. We photographers hung about outside, capturing the celebrants' many moods. Our leaders were fearless in taking face shots on the fly. I was a bit more timid - more full-body shots - though with equal lack of permission. However, no one seemed to mind.
Two instructors and I wandered into the Museum - somewhat off plan. Artifacts, angles, statues, portraits, light-filled galleries and dim connecting hallways. Perhaps my favorite two hours - a tour of discoveries.
No trip is complete without some souvenir shopping. In my case, a birthday present for my 23-year-old daughter, who told me she would like a handbag. Let's just say we don't have the same taste - but I want to do this right. I find a likely candidate, prop it on a garbage can outside the store, take and send an iPhone photo text message. Approved! Technology does have its moments.
A local dinner with a few of our number in a quiet place close to our hotel. We did this on a couple of nights - not always the same people. I enjoyed the informality and conversation.