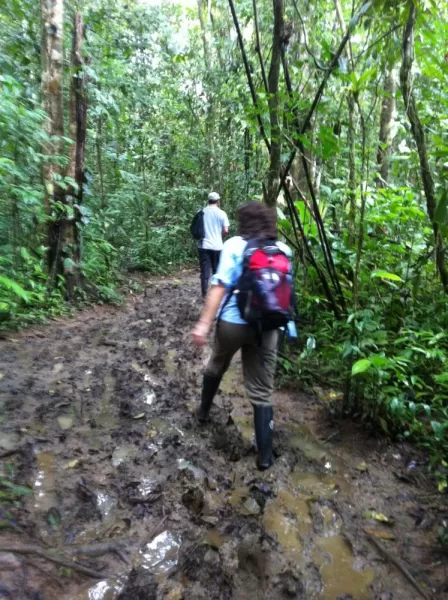 We have a leisurely morning and enjoy walking on the nature trails at the Lodge and Hope and Andy practice doing their yoga poses on the wooden bridge over the creek---warrior and tree out there in the middle of nowhere. No jelly sandwiches today-the breakfast is fantastic!
We check out and board the boat to return to San Carlos, then to our small flight to Managua to meet our van to San Juan del Sur. They make us each stand on a bathroom scale and announce we are overweight. I am hoping they mean are bags are overweight, not our bodies. As much as we have loved the river and the wildlife, we are ready for a hot shower and some sun.
We talk the van driver into stopping at the Masaya market place where there is every form of craft you can imagine so we can do a little shopping. We resist the urge to buy a hammock and instead settle on several hand- carved wooden bowls. As usual, I vow to learn to speak Spanish when I return home.
When we arrive at Villa de Palermo, we can't believe it. It is beautiful and upscale and we have hot water and air conditioning!