Welcome to a new concept of relaxation, where you will find that quality and service go hand in hand perfectly. Enter a rugged landscape of oceanside hillsides and slopes, where nature in its purest state propels each visitor's adventurous spirit. Pueblo Barrancas Eco Lodge features cabañas on stilts, with simple and minimum impact. Architecture is harmoniously inserted in this natural setting with magnificent views of the slopes and the sea.

Pueblo Barrancas is an eco-touristic project created for the appreciation of nature in a virginal state. It maintains the functionality and natural state of the "carcavas" and avoids negative impacts on the dynamics of the coastal system, inserting itself harmoniously into the natural environment.

Eco-friendly practices
All of the construction materials were made with "lightweight" natural materials (Wood, straw roofs, among others), and is of national origin. The installation was carried out manually, avoiding the utilization of heavy machinery.

Wastes undergo a thorough waste water treatment using bacteria as a disinfectant. Once this is completed, the remaining matter is able to be discharged onto the land or other means of appropriate re-utilization.

Services and Amenities
Safe
Minibar
Laundry
Breakfast
Permanent security 24 hrs
Wi-Fi in Pueblo Bar

Cabaña Accommodations
Cabañas are designed to utilized the most of their natural amenities. Guests will enjoy the sun and the moonlight nights and silence, "a la luz de las velas". All cabanas are equipped with a private bathroom with shower, kitchen, microwave, chinaware, safe, refrigerator and hammock.

Dining
Room service and the onsite restaurant offer some of the finest gastronomy in the area. A simple approach is based on the high quality and freshness of the indigenous product. Experience a gourmet twist to the unique experience of Pueblo Barrancas.

A hearty breakfast is well thought out so guests can begin each day with energy. With a large variety in the "cocina de Mercado", enjoy fish, meats and grilled vegetables, pastas, risotto, paellas, tapas and ceviches and tiraditos.

Activities

BEACHES
Enjoy the sand, the sun, the ocean and the view of the best beaches in Uruguay. On top of tasting drinks and shakes at Chiringo, the beach bar, also enjoy the peace and calmness of Pueblo Barrancas in lounge chairs, outdoor sofas and hammocks.

SURF
Pueblo Barrancas awakens the inborn adventurous spirit. Come live or explore a passion for surfing. Discover a unique place in which each wave becomes a great adventure.

KITESURF
Live the adrenaline of extreme sports in Pueblo Barrancas. Come practice kitesurf and add some adventure to your next vacation.

WHALES
The Atlantic Ocean bathes the shores of Pueblo Barrancas and allows guests to appreciate the beauty of the whales up close that come near the shores. In Pueblo Barrancas experience a part of that unforgettable show.

BIRD OBSERVATORY
On Route 14, a few kilometers from Route 9, in "el banado de los indios" the bird observatory is located. Discover innumerable species of indigenous birds that are part of the national fauna, like Chajas, black neck swans, colibries y garzas.
Inquire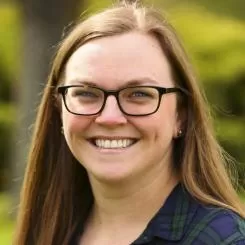 We Love to Talk Travel
Call
1.800.344.6118
or
Chat Now
This was our first trip to South America and we were a little nervous. But Adventure Life made things so easy! All our questions were answered before we left, and our guide, Vidal, was amazing! He gave us enough space to explore without rushing us along. He also knew where the best picture taking opportunities were, which was great.
Lindsay Gompf