Welcome to Finca Piedra - an exclusive eco-tourism ranch of natural beauty, tranquility and cosseted hospitality, where select vineyards form part of the captivating landscape. The Estancia is located next to the Sierras of Mahoma, in San José, only 125 km from the capital Montevideo and 90 km from Colonia. This convenient location is just two hours from Buenos Aires, by ferry to Colonia. The lodge is easily accessible from Montevideo airport and conveniently located for holidays, stopovers, conferences and corporate events.

A stay at Finca Piedra on your next Uruguay trip provides a wonderful opportunity to discover the agricultural activities on this 1000-hectare property, to enjoy the comfort of the estate, and explore Uruguayan culture and lifestyle, combined with a touch of European modernity and class.

Accommodation
Finca Piedra has traditional and comfortable bungalows, each with en suite bathroom. Each room features its own theme and all are equipped with mattress and box spring beds, central heating and a safe. Rooms can accommodate 1 – 5 persons, depending on availability. A total of 13 rooms accommodate a total of 28 guests, allowing for the feeling of relaxation.

Dining at the Ecolodge
Finca Piedra has two large restaurants, El Tannat, open to the general public and La Gardeliana, specifically reserved for events. These cater to a variety of tastes: delectable cuisine, buffets, parrillas, planchas and traditional meals. The food at Finca Piedra is homegrown and organic. Onsite chefs are dedicated to freshness and quality in every dish. You will appreciate the refinement and quality of the 100% Uruguayan natural meats, accompanied by the lodge's own fine wines.

Activities
Finca Piedra offers a wide variety of outdoor and indoor activities for children and adults to enjoy. Enjoy onsite activities such as the outside swimming pool with jacuzzi, tennis courts, gardening, fishing and more. On horseback, in horse cart, walking or by bicycle, you will be captivated by the natural landscapes, sea of stones, vineyards, streams, livestock and Criollo horses. The estancia is rich in animal and plant life and features other interesting sites nearby (e.g. apiaries and dairy farms).

Vineyards
The vineyards' are located along the edge of the Sierras de Mahoma which are mostly stone grounds ("piedra" means stone in Spanish).With the cool and frequent breeze that passes through this region and quality soil, a perfect microclimate is created, which adds a unique and different taste to our wines. The high quality of these grapes places Finca Piedra within the top wines of Uruguay.

A favorite activity among guests is the horse cart tour of the vineyard, enjoying the natural harmony and calming environment. Visits to these beautiful vines and shop are also most enjoyable, with vineyard walks and wine tasting tours also offered.

Imported French vine stock has been planted on a terroir selected exclusively for fine wine production. The following varietals are produced from the estancia´s vineyards: Tannat (the iconic wine of Uruguay), representing half of the production, complemented by Merlot, Shiraz, Cabernet Sauvignon, Cabernet Franc, Viognier and Pinot Noir varietals. Authentic single-varietal and specially blended wines are produced for the connoisseur and enthusiast to discover.
Inquire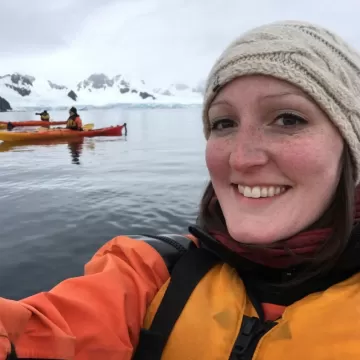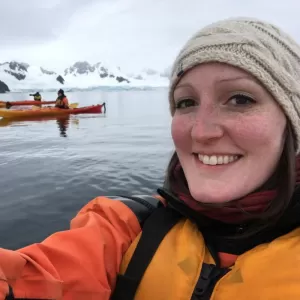 We Love to Talk Travel
Call
1.800.344.6118
or
Chat Now
This was our first trip to South America and we were a little nervous. But Adventure Life made things so easy! All our questions were answered before we left, and our guide, Vidal, was amazing! He gave us enough space to explore without rushing us along. He also knew where the best picture taking opportunities were, which was great.
Lindsay Gompf