Have questions? We're here.

Get inspired by the possibilities.
Change and customize this trip to make it yours.
Montevideo Trails of Culture and Wine
Example 3 Day Tour
Explore Montevideo and its rich Uruguayan culture during this 3-day tour. Montevideo has so many musical and visual artists with great deal of creativity. Visit the carnival museum along with different wineries to taste some of the best wines in Uruguay.
Day-by-Day Summary

Day 1 : Walking Tour with Museums
Day 2 : Visit to Wine region and The Modern Montevideo
Day 3 : Return Home
Highlights
Explore different museums in the panoramic city of Montevideo
Visit typical Uruguayan wineries
Spend hours exploring historical spots in Montevideo
Trip Snapshots
Day 1 Walking Tour with Museums
Reception at Montevideo's Port or Airport and private transfer to hotel (downtown) with guide.

In the afternoon, meet your guide and begin the walking tour of the old city. Discover the historic city center of Montevideo in depth. You will be taken from your hotel to the starting point of the tour: the former town gate located at the Independence square. Get to know the history of the adjacent buildings, including the historic Palacio Salvo, the President´s office and the mausoleum of national hero José Artigas. Afterwards, dive into the historic city center, where you will stroll along Sarandi pedestrian area, and quickly arrive to the Matriz Square, where the Cathedral of Montevideo and the town´s Cabildo are located. Continue through the streets of the historic city center, until arriving at the Port Market, which is nowadays a vibrant market hall, with a huge variety of restaurants and typical Asado Grills. A perfect spot to enjoy lunch. On your way you will visit as well two museums which we will choose accordingly to your preferences (please communicate them in advance) and opening hours: The Torres Garcia Museum and the Gurvich Museum, mainly dedicated to their eponymous artists; and the MAPI – Museum of Pre-Columbian and Indigenous Art.

Please note that the tour may also take place starting at the Port Market and the visits to museums and theatres are subject to their opening/closing time.

After finishing your tour, you will be taken back to your hotel.
Day 2 Visit to Wine region and The Modern Montevideo
After breakfast, you'll get picked up for a short panoramic city tour of the neighborhoods of Montevideo their most important attractions.
Continue to a typical winery, 40 minutes north of Montevideo, for a tour with a wine tasting and a delicious lunch.

In the afternoon, enjoy a tour of "Modern Montevideo" visiting the different neighborhoods which developed after the demolition of the Old City Walls on September 1829. You will visit downtown Montevideo including a stop at the studio of Lobo Nunez, a Candombe drums luthier very renowned in the music world who has made drums for celebrities like Mick Jagger. He introduces people first hand into the world of Candombe and why it is so important for Uruguayans. Prepare to listen to all his family anecdotes including how his great-grandfather, bought his freedom out from slavery, selling brooms in the old city. He is someone with many things to share and anecdotes to tell. This visit will help you understand the roots of our carnival and how important it is in the local culture. Continue along our main avenue "18 de Julio" named after our Independence Day. This avenue crosses downtown from the Independence sq. to the Obelisk. After a visit to the Carriage Monument, visit the Centenario Stadium (entrance not included), located within the "Parque Batlle" neighborhood named after Luis Batlle y Ordoñez, one of the first presidents of Uruguay. Continue onto the distinctive neighborhood of "Punta Carretas" and down to the coast of the River Plate. Bordering the beautiful Coastal Rambla built between 1900 and 1910. We will get to "Pocitos" (small holes) which owes its name to the slave lavenders who used to go to this beach area and dig holes to get water and wash their clothes. You will then visit the Virgilio Square from where a panoramic view of the city can be appreciated before continuing onto the residential "Carrasco", former summer area of the first inhabitants (Please note that depending on where clients are accommodated this tour can be adapted).

Transfer back to your Hotel.
Day 3 Return Home
After breakfast, transfer (without guide) to Montevideo Airport, Port or Bus Station (or continue to the next tour).
Included
2 Breakfasts, 2 Lunches
2 Nights Accommodations
Both International Arrival and Departure Transfers are included.
Budgeting
$

180

Meals not Included

$

30

Airport Departure Tax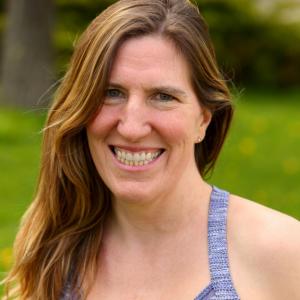 We Love to Talk Travel
Call
1.800.344.6118
or
Chat Now
Everything was amazing! The planning with Adventure Life went smoothly. The actual trip was fantastic! One of the best trips I have experienced. The cruise staff members were knowledgeable and attentive. I will be writing more about this on the blog!
Justin Chappelle
When to Go
Good to ideal period to travel, and many people choose to visit at this time.
Chance for unpredictable weather but with fewer visitors.
Favorite Uruguay Tours & Cruises