Have questions? We're here.

Get inspired by the possibilities.
Change and customize this trip to make it yours.
Punta Del Este
Example 4 Day Tour
This trip is a 3 night stay in Punta del Este, one of South America's most glamorous beach resorts. The beaches are glorious white sand along this stretch of Uruguay's Riviera coastline where the Atlantic Ocean meets the Rio de la Plata. Elegant seaside homes, a yacht harbor, and expensive hotels and restaurants combine with a hyperactive nightlife to give Punta del Este a feel of exclusivity and glamor.
Day-by-Day Summary

Days 1-3 : Punta del Este
Day 4 : Return to Montevideo
Highlights
See La Mano, a sculpture of a hand protruding from the sand
Explore the coast on foot or by bike
Partake in Punta del Este's lively nightlife and fine dining
Trip Snapshots
Day 1-3 Punta del Este
A private transfer takes you from Montevideo to Punta del Este. After checking in to your hotel, your time is free in Punta del Este. Head out to the beach for swimming, surfing, or sun. Punta del Este's main attractions, like Carlos Paez Vilaro's unique Casapueblo, and "La Mano", a sculpture of a buried hand protruding from the sand, draw visitors' attention. Your hotel can arrange excursions (or bike rentals) in and around Punta del Este, including to Isla de Lobos, the world's second-largest southern sea lion colony (estimated at 200,000) and South America's tallest lighthouse. And then of course there is the fine dining and nightlife of Punta del Este.
Day 4 Return to Montevideo
After breakfast, a private transfer will take you to Montevideo to either the port (to return to Buenos Aires) or to the airport for an evening flight to your next destination or to return home
Notes

Select a Date

Rates based AWA Hotel and private transfers.

Prices from $300 - $1175 depending on hotel, season and transfer options. Contact us for details.

Included
3 Breakfasts
3 Nights Accommodations
Both International Arrival and Departure Transfers are included.
Budgeting
$

180

Meals not Included

$

30

Airport Departure Tax

$

100

Optional Excursions

$

115

One-Way Ferry Ticket from Montevideo to Buenos Aires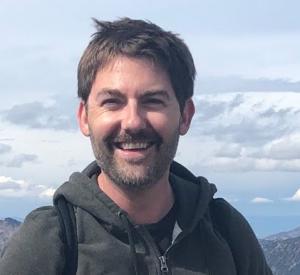 We Love to Talk Travel
Call
+1.406.541.2677
or
Chat Now
The trip might have been the absolute best of our lifetime (thus far). We particularly want to commend our guide Peter in the Guilin area-he was so incredibly attentive, energetic, enthusiastic-and absolutely dedicated to ensuring that our meals were 100% vegetarian.
Jack Charney
When to Go
Good to ideal period to travel, and many people choose to visit at this time.
Chance for unpredictable weather but with fewer visitors.
Typically not offered during this period because of weather conditions.
Favorite Uruguay Tours & Cruises