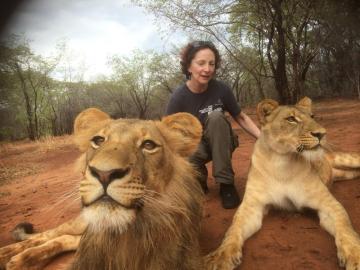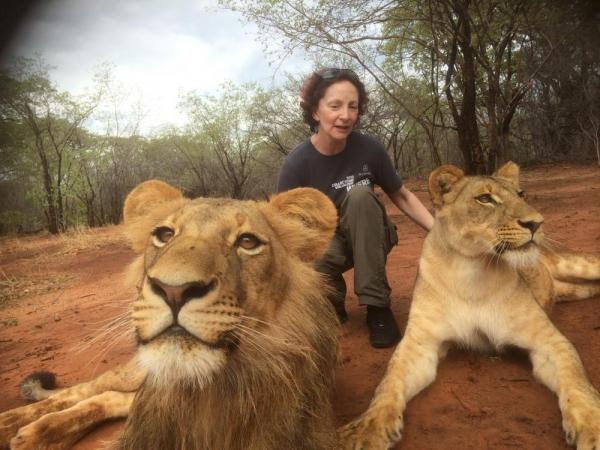 While staying at Waterberry Lodge, Caroline, one of the staff, mentioned that there was a place where we could walk with cheetahs! I was extremely excited and signed up for an encounter with Mukuni Big 5.
The handlers introduced me to Susan, a lithe, purring gorgeous specimen of a cheetah. After some time getting to know her and learn more about her behavior, we went for a walk.
I was so enthralled with the experience, that I brought a friend back the next day to have an encounter with the lions. This day, my friend Philly and I were introduced to an 18-month old brother and sister pair. The guides were wonderful in talking about lion behavior and how we get to share their space for a short period.
I would highly recommend these encounters. It is a great learning experience and you walk away with a better appreciation for the animals and conservation work.