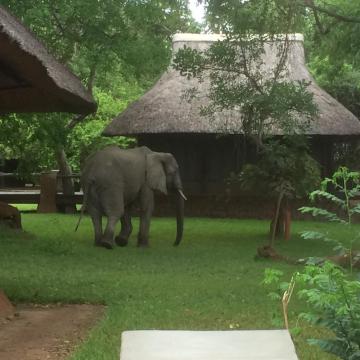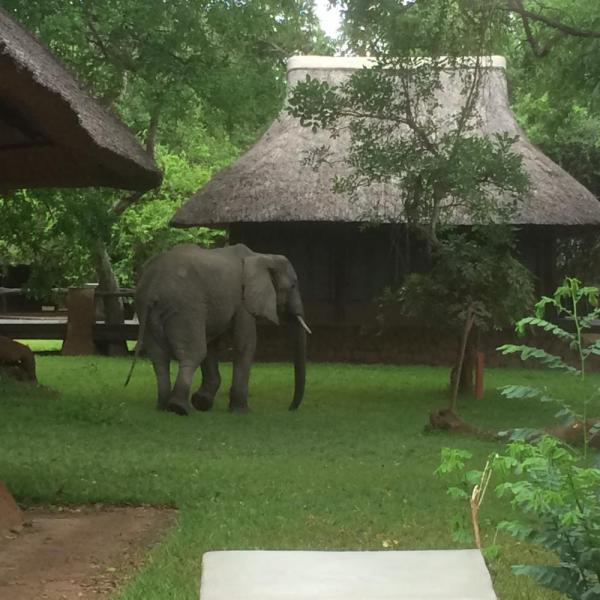 I had five wonderful days at Mfuwe Lodge over Thanksgiving!
Twice daily game drivers with Jason, our guide, netted 25 types of mammal sightings, 2 reptiles, and 55 species of birds! Oh, and one foam frog nest. Quite amazing.
Did not always have to leave the grounds of the lodge to see wildlife. Daily visits in the courtyard from George, the elephant. One morning a troop of four elephants came in through reception and I had to dash behind the desk. What fun! The pond behind the spa always had a raft of hippos and an occasional croc looking for dinner.
Speaking of food, we were never hungry. Mornings started with a breakfast buffet before the early game drive. Jason, our guide, provided tea, coffee and biscuits for our tea break while out in the bush. We would return in time for a lovely brunch -- one day it was make your own pizza. Then it was off to siesta time. Afternoon wake up call at 3pm meant there was a pick me up tea with a savory and sweet offering before the afternoon game drive. And, yes, there were sundowners! Dinner was served at 8pm and was generally a 3-course plated meal. However, one night we had Mongolian stir fry.
I would happily return to this place.
Trip of a life time!!