Best Time to Do a Zimbabwe Safari
At a Glance:
Best time: May-September
Best weather: April-May, September
Worst weather: October-February
High season: July-October
Low Season: November-April
With temperatures ranging from warm to hot, there's really never a bad time to do a
Zimbabwe
safari, but if you want to avoid afternoon rain showers, spot animals easily, and stay away from occasionally uncomfortable humidity, then the best time is during the
dry winter season from April through October
. If you travel in the
wet summer season from November through March
, you may find lower rates, but you will also discover that it might be harder to spot wildlife and the weather isn't always on your side.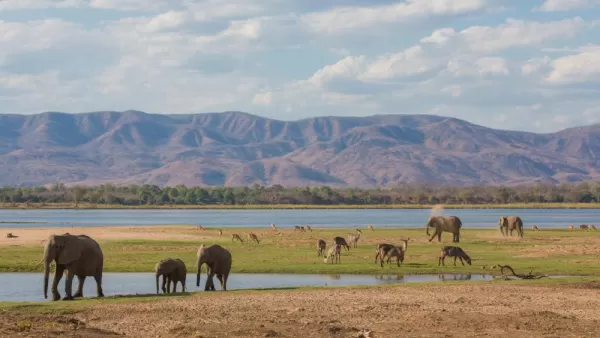 Dry Season: April-October
The best time to visit Zimbabwe for safari is undoubted during the dry winter season when the animals gather around the watering holes and less vegetation makes spotting them easy. This doesn't only make wildlife spotting easy, this also makes it extremely easy to predict where they'll be, giving the safari guides a further advantage when trying to predict the animals' whereabouts in their parks. Another advantage of traveling during this time is long dry days with fewer mosquitoes. Travelers should be prepared for cold nights and mornings that require warm winter clothing for the open-air game drives. During the day, it does generally fluctuate between 60°F and 85°F (15.6°C and 29.4°C), so be sure to dress in layers that are easy to remove.
Wet Season: November-March
In the wet summer season, temperatures heat up and bring the rains starting in October when the low-lying areas might get well over 90°F/32°C during the day. There are also short afternoon rain showers, but these usually don't impact your safari. Do be warned that it's possible for some rains to last for days, which could put a damper on your trip. The upside to traveling during this season is the
lush green vegetation
,
lower prices
,
excellent bird watching
, and
amazing photo opportunities
.
Another unique sight to see during this season is the
birthing of newborn animals
. Since it's the birthing season you're a lot more likely to see some predator action on the safari. However, the 4x4 routes in
Mana Pools National Park
, a UNESCO World Heritage Site, may be difficult to navigate due to the road conditions.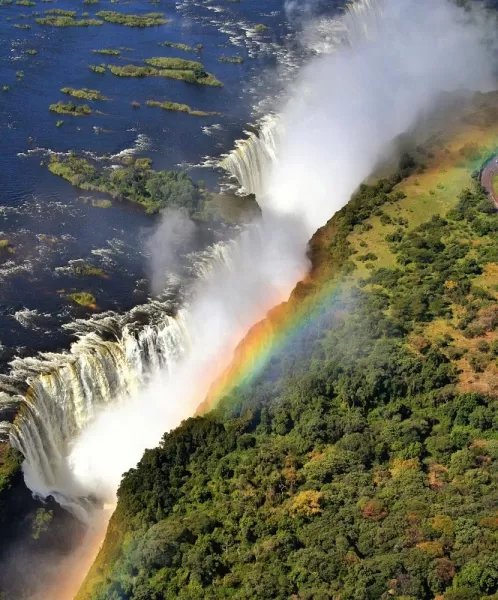 Best Time to Go to Victoria Falls
Between June and August
is the ideal time to visit the falls
(right in the middle of the dry season) because there's plenty of water flowing, little rain, relatively stable temperatures, and if you choose to go wildlife viewing this is in the best season for that. Ironically, though the
Zambezi River
is at its peak from March-May, it isn't actually a great time to visit Victoria Falls due to the large mist that almost entirely obscures your view of the Falls. October through December are also bad months to visit
Victoria Falls
for the opposite reason - the Zambezi River is at its lowest point and the water volume of the Falls is at its lowest point in the year.
However, the best time to raft at Victoria Falls is during the low water season from August to December. Rapids intensify when the water level declines.
Best Time to Visit Hwange National Park
Hwange is a year-round attraction, but the best time to see wildlife is during the dry season, when animals concentrate near waterholes, particularly elephant herds in
September and October.
Some lodges close during the rainy season (December – March) and it is at its most crowded between June and October. With its vast size,
Hwange National Park
is one of the most significant wildlife sanctuaries in
Africa
. It is home to the Big 5, large herds of elephants, buffalo, zebra, and wildebeest, and many species of antelope as well as predators including lion, leopard, and wild dog.
To make your African safari dream trip a reality, contact
Adventure Life's
travel experts now! They're happy to help and find you the best time to go to Zimbabwe!