For an Amazon adventure trip everyone should pack accordingly. Except for the occasional internal flight, we'll be taking canoes, kayaks, jeeps, vans and our own feet between destinations. A sturdy internal frame backpack is convenient for this form of travel; a strong duffel bag works well, and some people get by fine with a rolling suitcase (although we don't really recommend the latter). Remember, we may have to carry our bags short distances and if you can put everything on your back you'll be happiest! Besides a pack or duffel bag, a small day pack is advised, although you can purchase a locally made bag in Lima or Quito when we arrive. Below is a suggested packing list. It is not necessarily comprehensive and some travelers manage taking much less.
ESSENTIALS
One backpack, sturdy duffel bag, or easily managed suitcase.
Daypack
Sturdy shoes or hiking boots comfortable for walking
Sandals or shoes you don't mind getting wet
Money belt or pouch. Leave your wallet at home - they make easy targets for pickpockets in the city.
Personal medications
Camera, film, and waterproof case
Clothing - Generally, the Amazon is quite hot, but during the evenings if it rains, it can cool down quite a bit. Fast drying clothes that can be layered work best.
The following is a suggested list of clothing:
Light, water-resistant jacket that will keep you warm on a cool evening or during a sudden downpour, yet can be stuffed away or worn loosely on a warm day
Cheap rain poncho - the lodges have ponchos, but it's best to be prepared!
Fleece or wool sweater
Two pair of shorts and/or swimming trunks
Bathing suit
One to two pairs of pants - one that can be worn to a nice restaurant or club, and another rugged pair for hiking in the rainforest
One long sleeve shirt or blouse and 2-3 short sleeve shirts - a long sleeve cotton shirt is great for the jungle.
Three pair of cotton socks
Underwear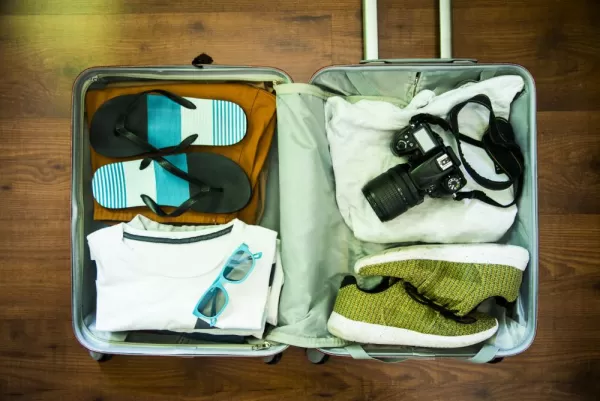 ADDITIONAL USEFUL ITEMS
Contact lenses
Extra pair of eye-glasses
Anti-bacterial soap, toilettes, or gel such as Purell
Sunblock of at least 15 SPF - the tropical sun is strong
Insect repellant with DEET (diethyl-metatoluamide)
Anti-itch cream for insects bites
Flashlight or headlamp with extra batteries
Toothbrush, toothpaste, toiletries, etc
Sunglasses
Swiss army style knife
Sun/ rain hat
Plastic bags (zip lock bags and a larger trash bag)
Water bottle
Small padlock to lock your bag shut
Travel alarm clock
Writing materials for traveling thoughts and addresses
First Aid Kit that might include:

Pepto-bismol for mild diarrhea
Throat lozenges
Motion sickness medication
Sunburn salve such as aloe vera gel
Aspirin or other pain killer
Antibiotics for travelers diarrhea (TD)
Antacid tablets
Band-Aids
Ace Bandage
Mole skin for blister