I have just finished checking with the world's experts on tropical forests and have concluded that without doubt the watershed of the Candamo River and the immediately surrounding areas of tropical forest in the Tambopata-Candamo Reserved Zone are the largest completely uninhabited, unhunted tropical habitats on Earth. Specifically, there are about one million hectares (2.5 million acres) uninhabited and unhunted in this area. The final measurement will come later today, but should be just about exactly one million hectares. The Candamo River is the most remote corner of this huge wilderness. There is no other area of similar size anywhere in dry, moist, or wet forests in the tropics that has no people. I am copying the email address that you used while in Sweden, but if that is not the correct address for Bo, then please pass this information along to him by the correct email. The fact that his documentary film is about the largest tropical wilderness on Earth should be of interest not only to you and Bo, but also to any TV networks interested in the USP that makes sense for Candamo--"the last uninhabited rainforest".

To check my conclusion, yesterday and today I spoke in detail with two of the world's leading experts on the tropical forests of southeast Asia with specialization on the forests of the island of New Guinea (which is divided down the middle--the west half is known as Irian Jaya and belongs to Indonesia while the east half is known as Papua New Guinea and is a nation all to itself). My sources concluded, independently, that there is no area as large as even 500,000 hectares that is uninhabited anywhere on that island, which is the only region of the tropics worldwide that might have been able to compete with Candamo and surrounding areas for the title of "largest uninhabited rainforest". They even had doubts that there might be 100,000 hectares that are unhunted and uninhabited in New Guinea.

We now can be as sure as is scientifically possible that the Candamo and adjacent forest is the champ. Let's try to keep it that way. What a spectacular, romantic notion for Peru, the nation of extremes. Think of the tremendous amount of positive press for Peru that will be generated by the mysterious, uninhabited Candamo! What fabulous nature can be protected there!

We are in the process of drawing a map of the region that will show just how extensive the uninhabited area is. That map should be useful for magazine articles and more.

Sincerely,
Charlie

Charles A. Munn, Ph.D.
Senior Conservation Zoologist
Wildlife Conservation Society
(founded in 1895 as the New York Zoological Society)
Want to Go?
continent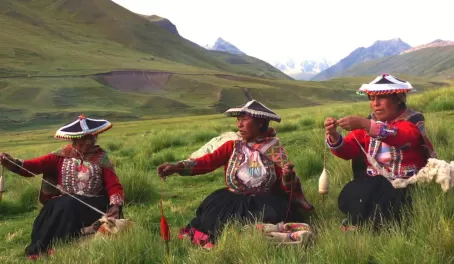 region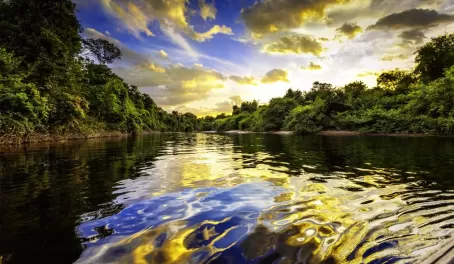 country