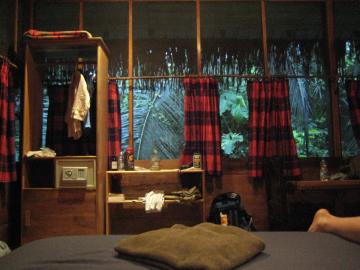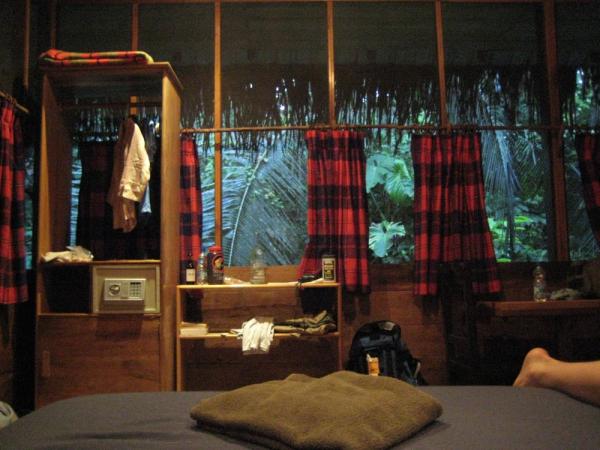 One of Sacha Lodge's original attractions is the famous 135-foot kapok observation tower. Situated on a hill and constructed around a giant kapok tree for stability, this tower allows guests another opportunity to climb into and above the rain forest canopy for a magnificent view of the surrounding area.
The morning was very misty, but we still had intimate encounters with an array of birds, howler monkeys, and even three-toed sloth. The guides carry around amazing telescopes to help spot wildlife.
That night we went out in a canoe to spot caimen. We saw a couple and got REALLY close to a 13-footer. Amy was scared to death.