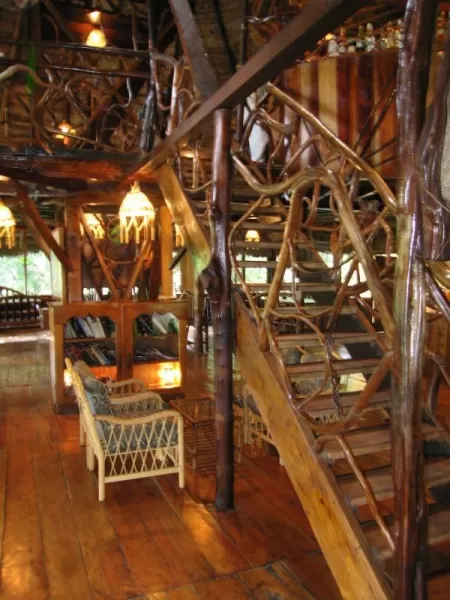 After an amazing few days, we headed back to Quito for our final day in Ecuador. Andres was there to greet us at the airport. He took us on an unexpected tour of the Old City. The historic center of the city dates from its founding by Francisco Pizarro in 1534 and was declared the first world heritage site by UNESCO (United Nations Educational, Scientific, and Cultural Organization).
We toured the market and the President's Palace, while navigating narrow and winding cobblestone streets, magnificent churches and open squares.
The Metropolitan Cathedral, located in front of the Plaza of Independence, is one of the most important historical and architectural constructions in the center. Also important are the San Francisco church, the Compañía of Jesus, San Agustín, Santo Domingo, El Sagrario, La Merced, Carmen Bajo, San Sebastián, Santa Bárbara and San Blas.
Adventure Life's Andres was a fantastic tour guide! He even had special credentials that allowed us to bypass lines.
We had a wonderful dinner at a pub next to Casa Aliso, and hopped on our flight home at 11:00 PM. Our trip was everything we expected and then some. 5 stars!