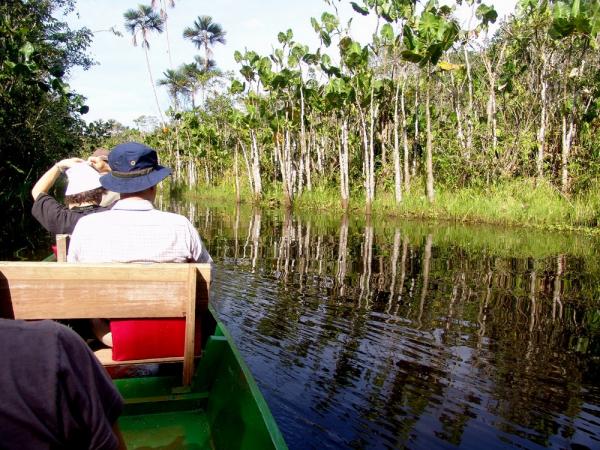 We took a boat from San Cristobal to Isabela island, and what a beautiful ride. Our guides pointed out islands that are only for the animals and motored by these slowly, where we saw many many sea lions, sleeping and sunbathing on the beach.
When we got to Isabela island, as we walked off the pier, we saw sea lions sleeping on tied off boats. And young sea lion pups playing with extra rope dangling in the water. They love to play and are very curious.
Our hotel was located just across from the pier, so we were awoken early in the morning by sealions calling to each other, it was pretty cool.
This island also has a beach just for the sealions, there was a boardwalk with handrails to keep the humans in their place. But this didn't stop a big male sealion from waddling up on the boardwalk. It was unreal, walking a few blocks from our hotel to get something to eat and sea a huge beach filled with sealions who themselves were turning in for the night. Large and small, it was such an unusual experience. We just felt like the luckiest people in the world.