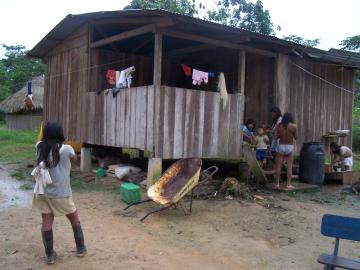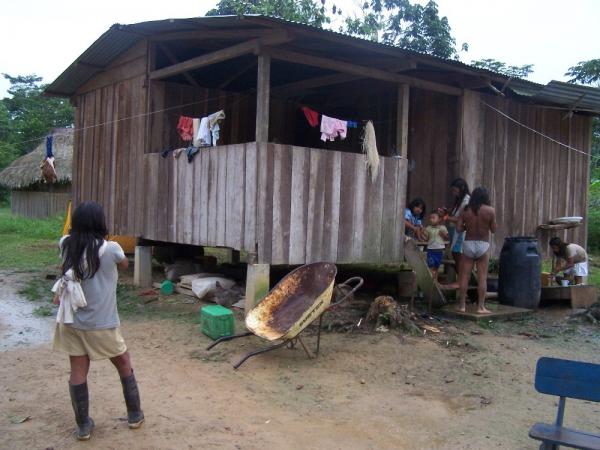 Another day of kayaking, but on a sun-filled day decorated with butterflies. Avoiding the logs and overhanging tree branches was still a challenge as our attention drew to the multitude of bird life, and the squawking of parrots in flight overhead. Three days on the river and still no other tourists just scarlet macaws, a lone blue morph here and there,an abundance of oropendolas and their interesting hanging basket-type nests. We fished for piranha and caught some, tracked leaf-cutter ants, and spotted caiman at night by the red glow of their eyes.
The environmental Shiripuno Lodge made of local material that grows in the rainforest was the place where we really got to know each other. Each spoken word traveled from room to room. We quickly learned that if it was private, don't say it.
During the rainforest hike, I was amazed how helpful everyone was as we trekked over the roller-coaster terrain and crossed rivers on fallen narrow, moss damp tree trunks. The forest is filled with poisonous plants and creatures, but it also abounds with nature's cures. The guide sprinkled lemon ants on my tongue to feel a tiny burst of citrus.