We had breakfast before dawn today (my stomach was having trouble with that concept) and then set off for a long ride on the river to the Manu Wildlife Tent Camp. It was a little less than an hour to the Manu National Park checkpoint. There, we had to get out and sign in to the National Park as visitors.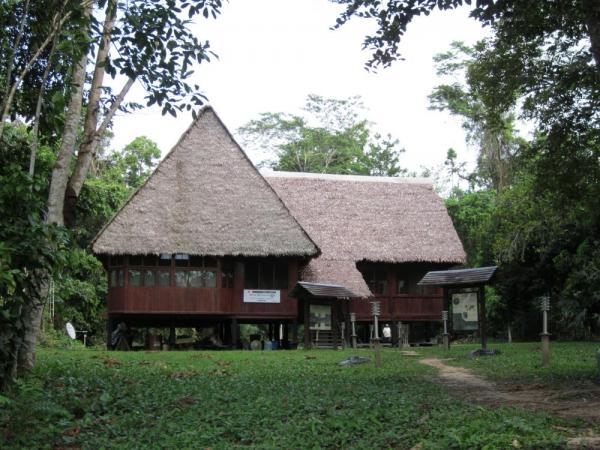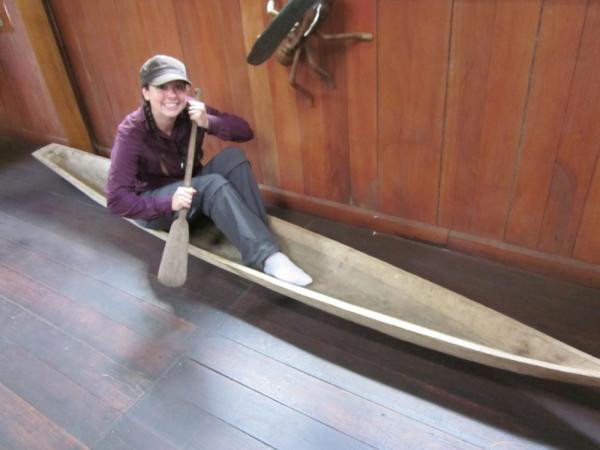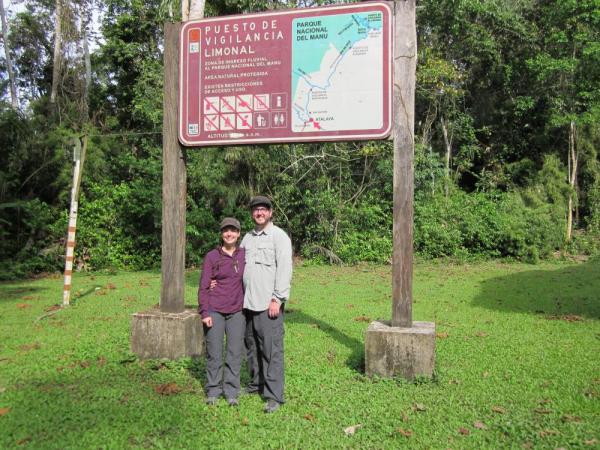 From there is was another 5+ hours to get to camp.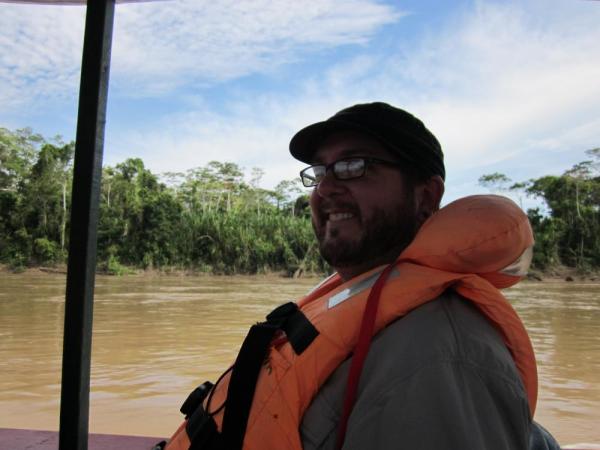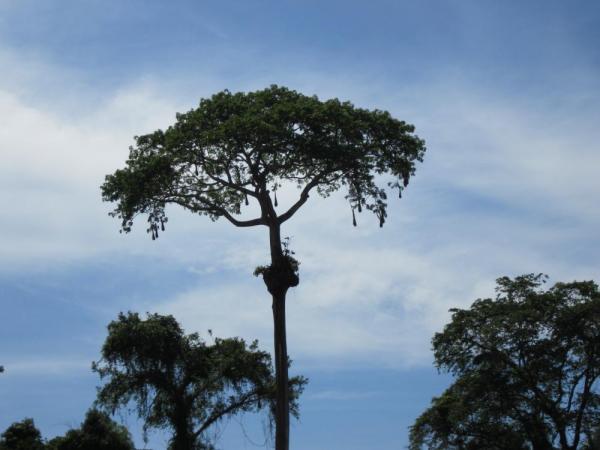 Along the way, we stopped to spot a ton of birds, a white caiman, a snake, turtles and a group of squirrel and brown cappuchin monkeys! (things were looking up!)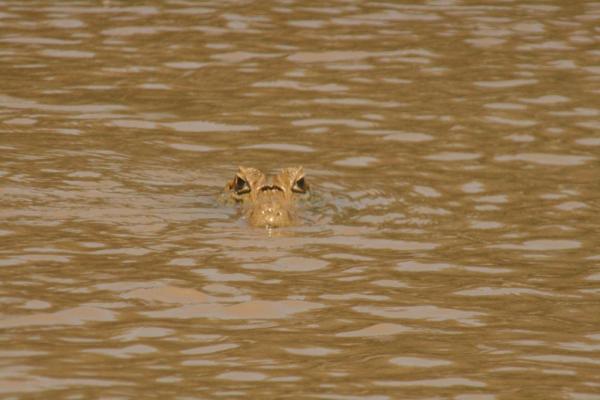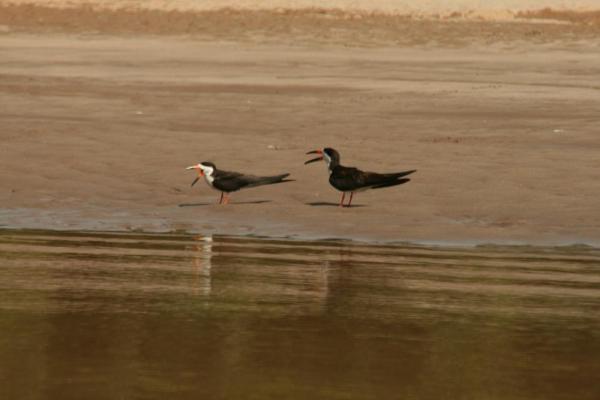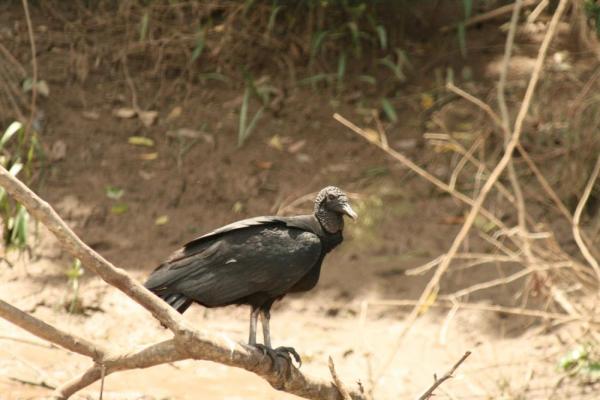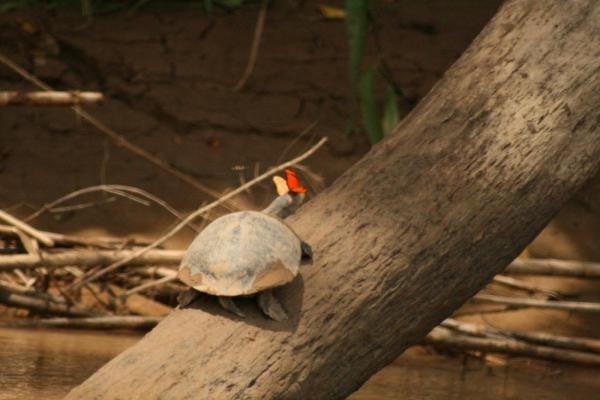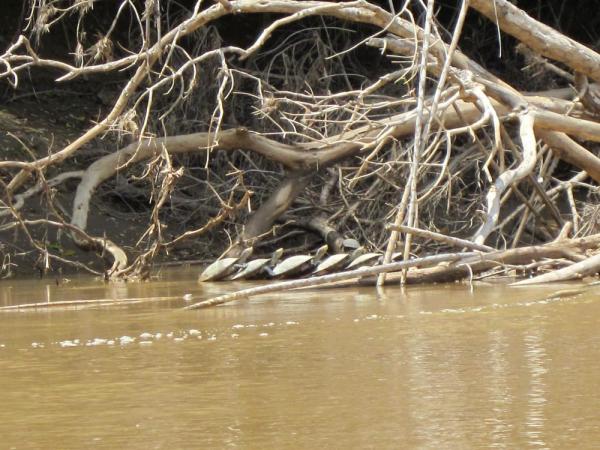 When we finally got to camp, it felt so good to get out of the boat.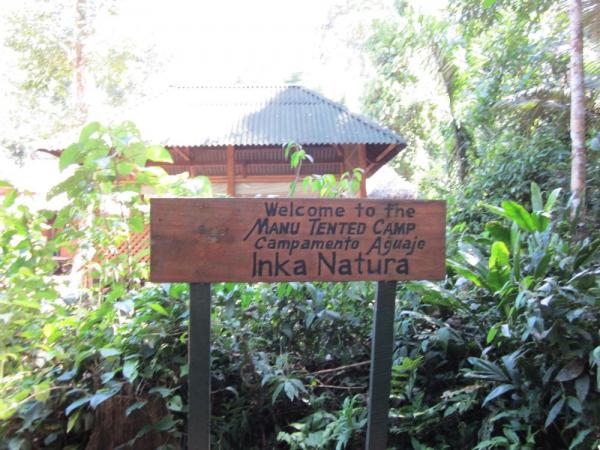 I wasn't sure about how the accommodations would be, but it ended up being my favorite place we stayed in the jungle! Camp was great! There was a main dining hall,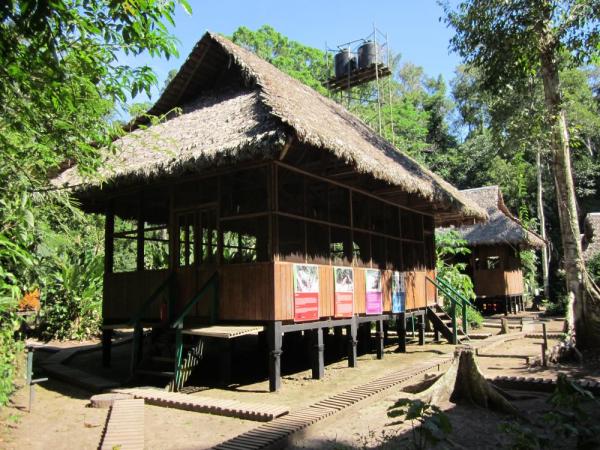 a bathroom/shower hut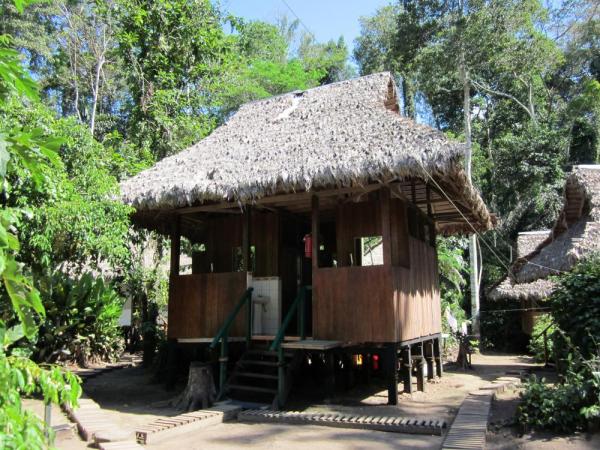 and then individual 'tents'.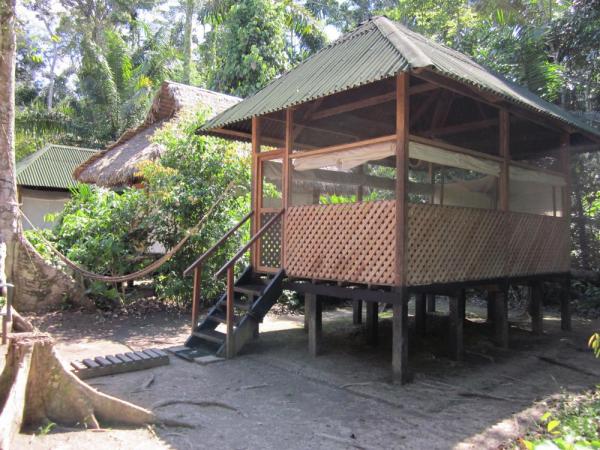 The tents were wood platforms with a thatched or metal roof and then the walls and ceiling were a giant box of mosquito netting. Essentially, we were staying in a giant bug net!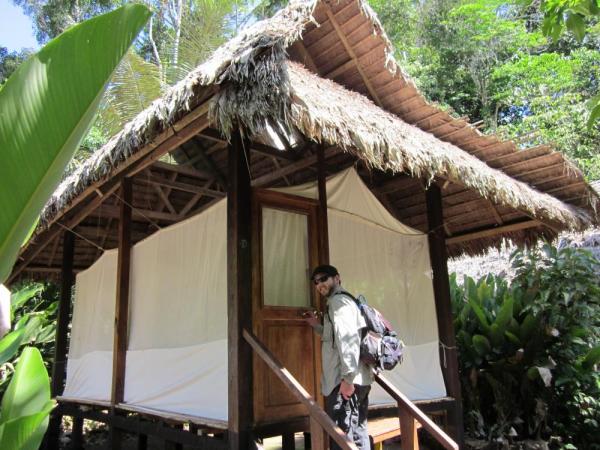 Inside, there was a desk, a couple luggage stands and two beds, both with individual mosquito nets as well. The bottom of the walls had a little bit of canvas, so the rooms weren't completely see through.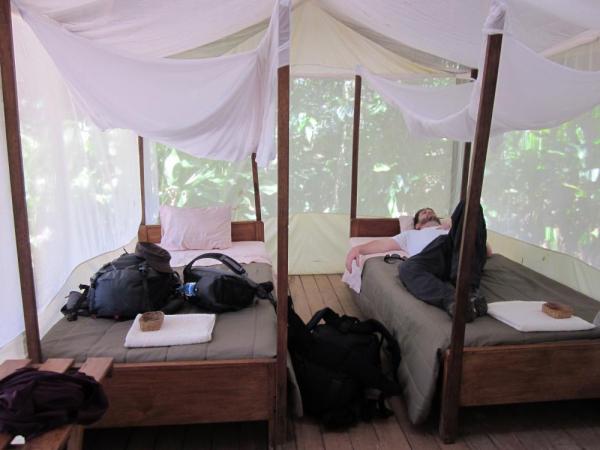 There was no electricity at the entire camp, but we had a little solar powered lamp in our room and the bathrooms and dining lodge were all lit by a very clever candle system. The set up was pretty fabulous, and the bathrooms were immaculate!! I wasn't going to take any chances with roaches, so as soon as we got into our tents, I put all of my luggage on my bed and tucked in the bed net. That way, I knew I was coming back to at least a safe bed!
Right as we were settling into our tents, Ted called us out and showed us a big family of red howler monkeys resting in the tree right above our tents!! I stood outside and watched them for quite a while. We left in the early evening for Cocha Salvador, an oxbow lake just upstream from camp. We took a 3 minute boat ride to the trail,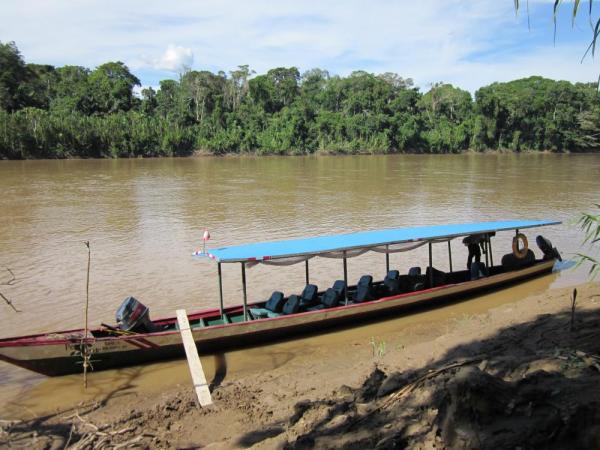 and then hiked for about 25 minutes to the lake. Along the trail, we saw a family of spider monkeys playing in the trees!
At the lake, we boarded a catamaran which was comprised of 2 dugout canoes with 2 wooden platforms over them and a couple of wooden benches nailed to the top.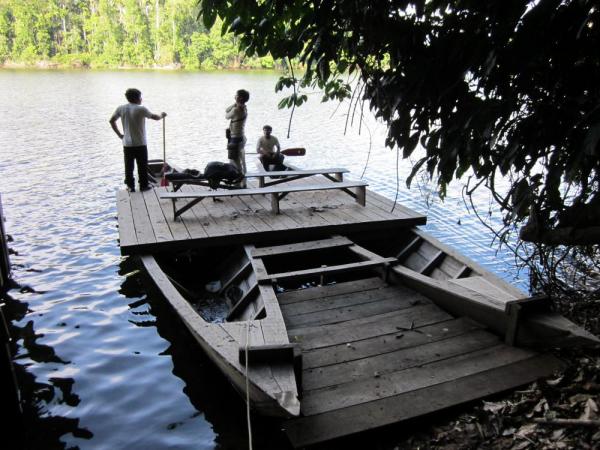 Thomas and Wilson came along to paddle for us.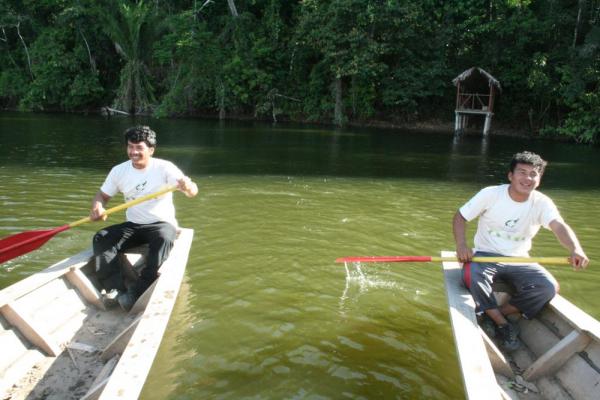 On the water, we saw a ton of birds including the Hoatzin,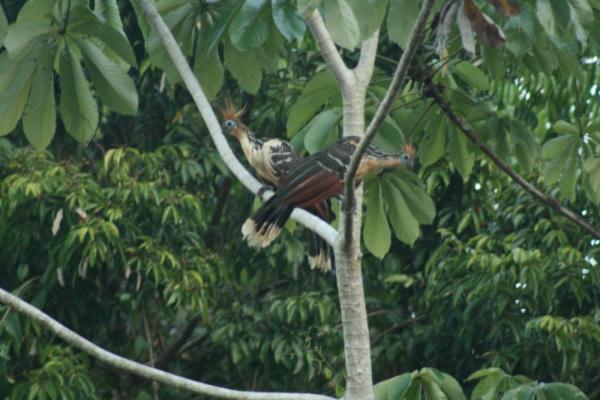 a couple types of monkeys,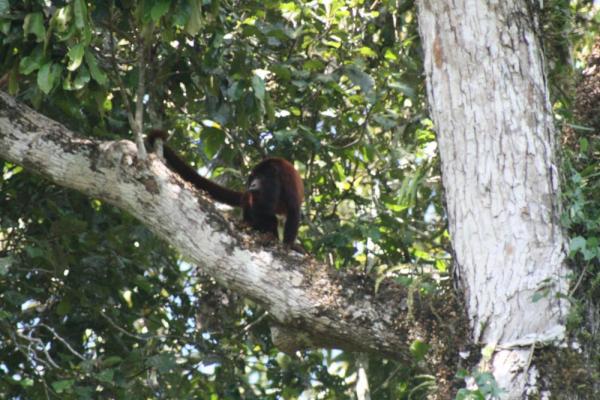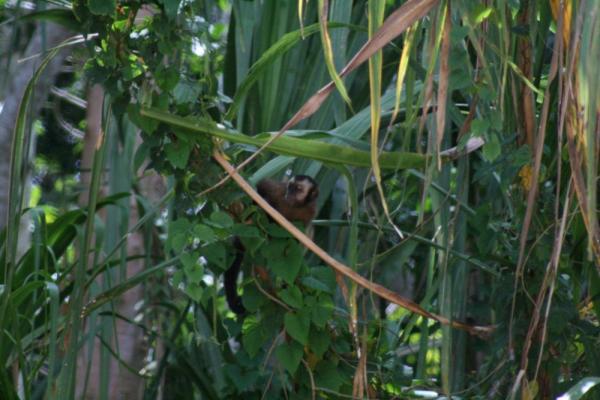 and a family of giant river otters.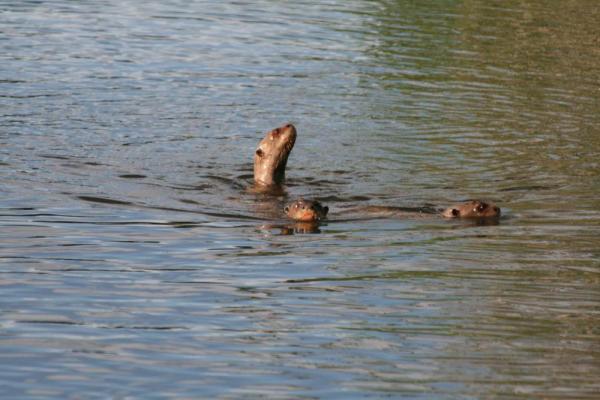 The family came out and swam around us curiously. We got to watch them catch and eat a bunch of fish! They were adorable, despite their slightly ugly faces!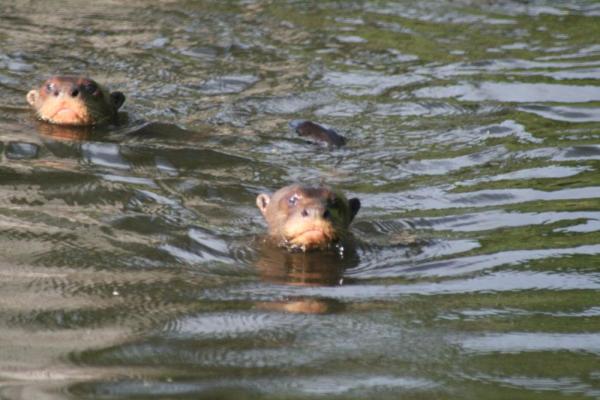 As we continued to float, there was a bunch of movement in one of the trees.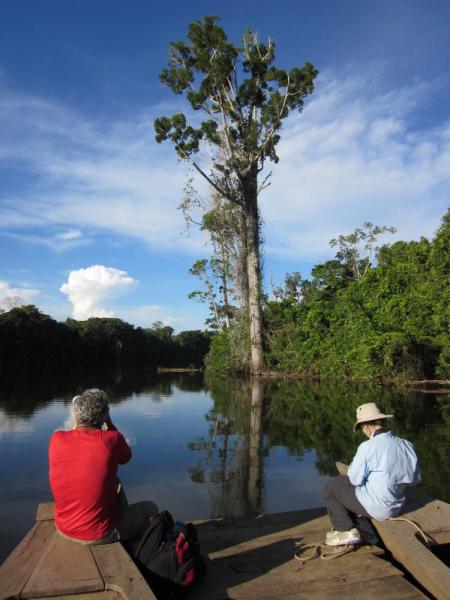 We looked up and Cesar shouted 'Good luck! Emperor Monkeys!' (The first day of the trip, I told Cesar that is what I was most excited to see, and he told me that I would not get to see them, they were very rare). They are little monkeys with big white mustaches, they look similar to the Lorax, but as a small monkey! Cesar has been guiding there for 3 years and has never seen one before- we were very lucky!! They were jumping around with saddle-back tamarins, putting us up to 7 kinds of monkeys we had seen, and making it 8 in my life!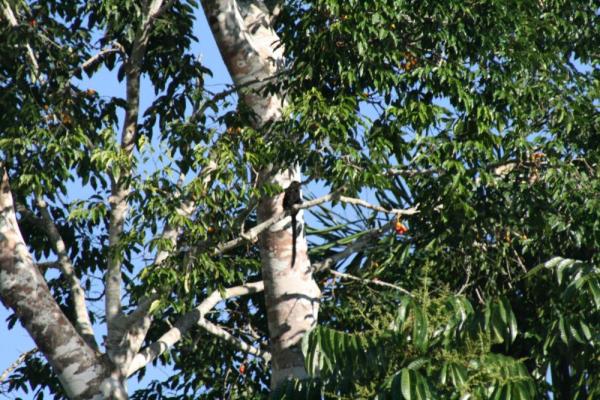 We continued to float around the lake until almost dusk and then returned to camp.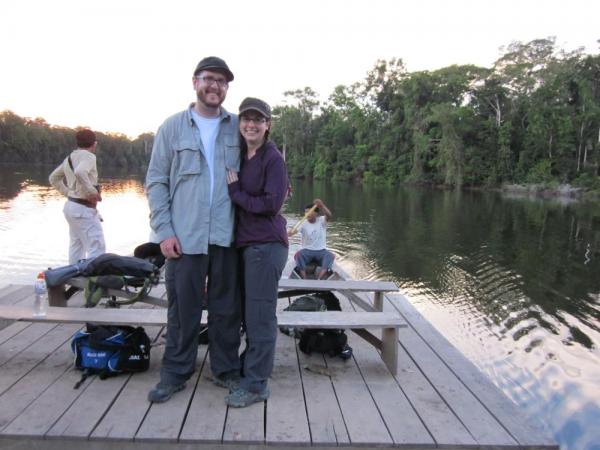 We had time for a quick shower before another delicious dinner. After dinner we all went back to our tents to turn in for the night. Guess what? Our tents were roach-free!!! Kepler and I each climbed into our netted beds and I attempted to journal for a while. The problem was, the light was drawing every bug in the nearby forest and they all kept flying at the side of the netting. I could only handle this for a few minutes before giving up and shutting off the light. I fell asleep to the sounds of the jungle!