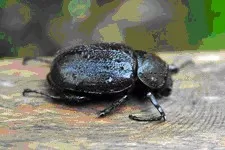 (Photo 1: Here's a bug crawling on a 2 by 4. He's a big guy.)
Another item on the bucket list -- to visit the Amazon. A trip is planned to Ecuador, part of the Amazon basin and the Napo River, one of the major sources of the Amazon River.
My flight leaves from Los Angeles, with a change of planes in Miami, and then it's off the Quito, Ecuador. There is always a level of excitement whenever I'm on a flight to another continent, and this flight is no different.
Landing in Quito is an interesting exercise -- the airport appears to be in the center of the city, and the city is surrounded by mountains. Thankfully I'm on American Airlines, my favorite airline. We land, clear customs, and it's off to my hotel for a day or two prior to my flight to Coca, and the beginning of my Amazon journey.