Who'd have thought we'd see nearly 50 different colorful singing birds by noon. The clouds and occasional sprinkles helped extend the birds morning activities while we peered down from the cable-tower walk above. I can see how some people would worry about their safety walking a hundred feet or more up across a simple cable bridge. I had to resist swaying the cables as others crossed. There's something about causing panic in other people's expressions that has always facinated me - must be the 7 year old I never grew out of.

Over 50 birds in just a few hours. The fun part was being the first in the group to catch a glimpse and point out a 'new' one. So while others gazed at the most recent find, I was off looking towards another treetop.

The rest of the day had it's events (unbelieveable heavy downpour after lunch, restful nap, butterfly breeding pens, scrumpious meals, and a peaceful canoe ride with tiny biting ants crawling all over me) but none compared to the treetop bird gazing.
Want to Go?
region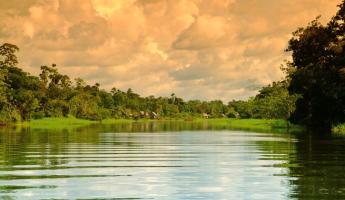 experience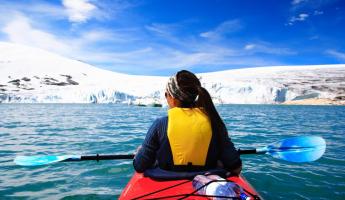 9 Day Tour