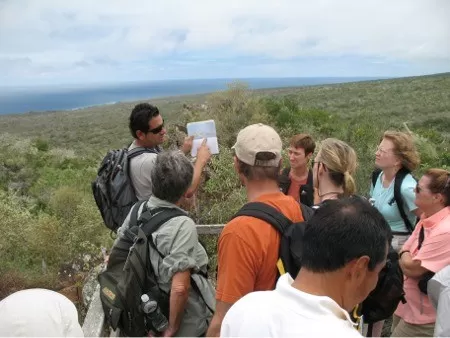 Knock at the door comes at 5 am - long before sunrise. Boat half hour to parrot clay licks. Whole lot of patient waiting. While others peer expectantly over the rail of the shelter / blind, I nap on a bench and look up occasionally at the bat clinging to the underside of the roof.
Two more stops for parrot watching then back for lunch.
The late afternoon walk takes us through forest. Not much wildlife going on.