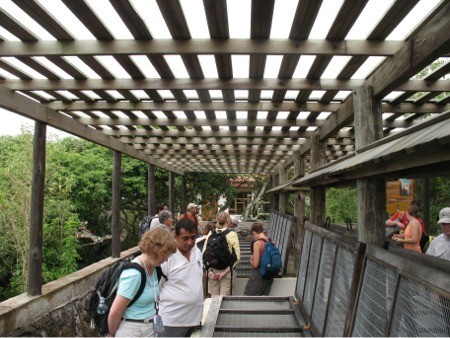 Another travel morning. It seems like it would be a long distance between Quito and Coca - headwaters area of Amazon river - but the 50 min. flight shows how close it really is.
After a brief snack at the lodge's in-town reception we hop a boat for the 2 hour ride down-river.
We get a short time to settle into our raised platform lodgings at Sacha before orientation.
After dinner we take an hour night walk and mostly find insects and lizards.
The jungle is warm and humid but the room fans make sleeping tolerable.