My mother got her chance to watch early morning birds after missing yesterday's cable walk due to food illness. Almost in a state of frenzy due to how quickly the birds entered and departed the tree top we climbed up via the second most rickety looking wooden stairway system I've ever walked.

I kept my eyes on the rotted wood connections while others watched for the next bird - most of which we saw the morning before. The bright sun brought up the temps quickly.

It's just too bad there weren't any giant snakes.

After lunch and relaxing we tried watching birds at the cable walk again but the warm afternoon and sun probably kept birds under cover so there were few to spot.
Want to Go?
region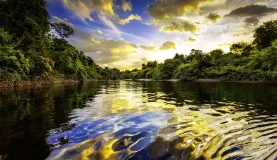 9 Day Tour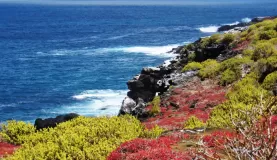 8 Day Tour