Hey! This would be a short segment!! Today was very long. We all had a nice breakfast and packed up the smaller escort boat. We said our goodbyes to the Manatee and traveled up river to Coca. On our way we stopped by a clay lick and watched dusky headed parakeets for a period of time. We arrived at Coca and left the docks for the airport. We made it safely to Quito and waited at the airport for about 12 hours. Our trip home went very smoothly and we made it to Chicago without a hassle!!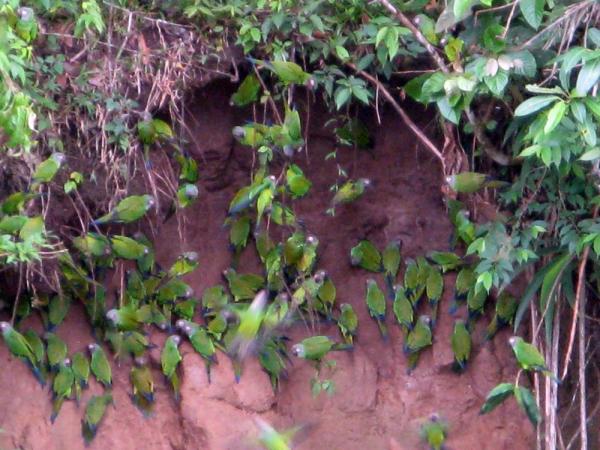 Dusky headed parakeets!!!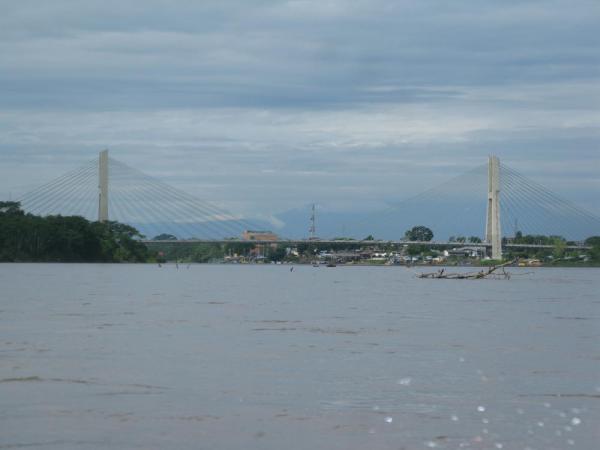 The town of Coca with the Andes on the horizon!
I would like to thank Adventure Life for putting this awesome trip together for my Dad and I. We saw  many bird species and 147 were species I have never seen before! All of the accommodations, the hotel, and tours were led by professionals! Even though I knew Spanish, their English was amazing! I want to thank all of the crew members of the Manatee for the great time, cleaned rooms, awesome meals, and fantastic opportunities to see wildlife! I will never forget this trip into the Amazon, thanks to Adventure Life! \(^_^)/