Yay!!! This was our first day in Quito! Our original plan was to do zip lining and bird watching all day. Our guide suggested that we stop by a museum that was located on the equator! O_O In a heartbeat, I said yes to this suggestion...then I asked how long it would take. Timing was not an issue that day, so we decided to go the Equator Museum!
This museum, located on the Equator, was an interesting mix of culture, physics, local animals, and thatched roof tops.We had a tour guide lead us around the museum area. Our first stop was to look at the local cultures. We learnedabout the people of the Amazon Forest and their customs within a constructed house. Our next stop was to examine the local fauna at The Mystery Shack. There was this taxidermied anaconda that looked like it had seen better days. (You can view it in the featured photograph.) We were shown taxidermied sloths, snakes, and caiman. They all looked to be very life-like....fifteen years ago! Our guide then showed us a candiru, one of the most feared fish of the Amazon...unfortunately it was a dried up plecostomus! After the animal display, we were shown a shrunken head. Our guide told us how to make one and said this practice was illegal to perform. She then asked twice for volunteers for having their head shrunken. I said no... I really like my head. :/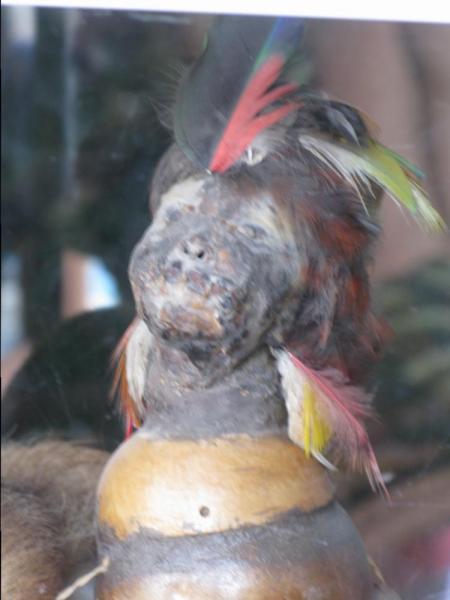 Here is the shrunken head. >_>
Our next part of the museum tour was to work with different equatorial experiments. We learned about the coriolis effect, how to tell time based on a rock with a stick coming out of it, and how to balance an egg on a nail. All the experiments were very fascinating, especially seeing how the coriolis effect was different on either side of the equatorial line. We finished the tour with receiving an official "I have been at the Equator" stamp and we departed for the next segment of our adventure.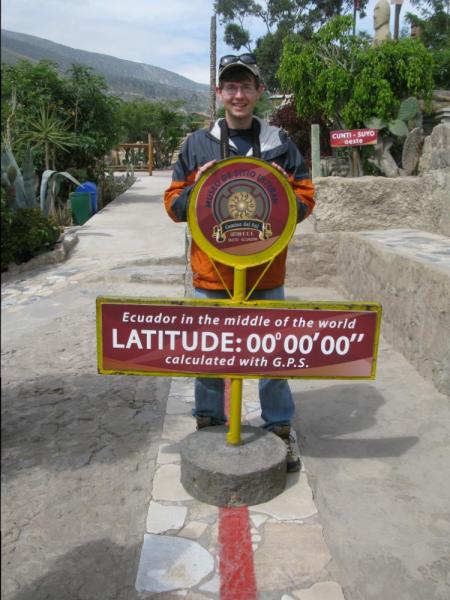 I am standing in the Northern and Southern Hemisphere!!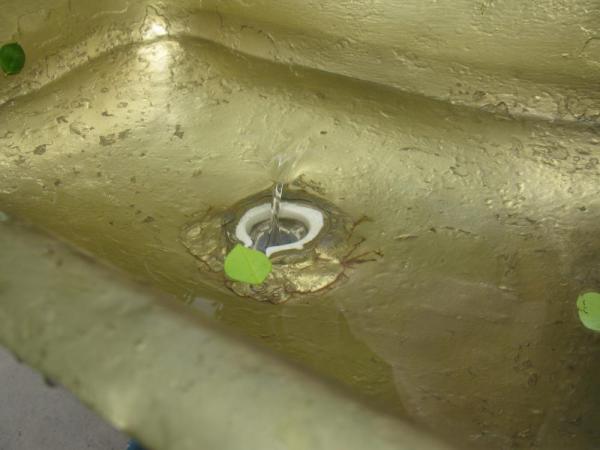 We were experimenting with the coriolis effect.
On our way to the zip lining place, our guide suggested that we could take a quick stop to see some hummingbirds. I immediately said yes...then asked if the timing was good. We went to the northwest highlands of Quito to look for rare hummingbird species. Our guide took my Dad and I to a German education center/ forestry project place. We were with a German group on a hike through a secondary forest! We saw amazing flowers and insects here. There was even a butterfly with clear wings!! (We would see more in the future.) After our hike, we went up to the lodge and viewed all of these hummingbird species. Some of them were supposed to be really rare to Ecuador! My favorite species were the velvet purple coronet and the long tailed sylph. After watching the hummingbirds for a good thirty minutes, we moved onto the next leg of our journey!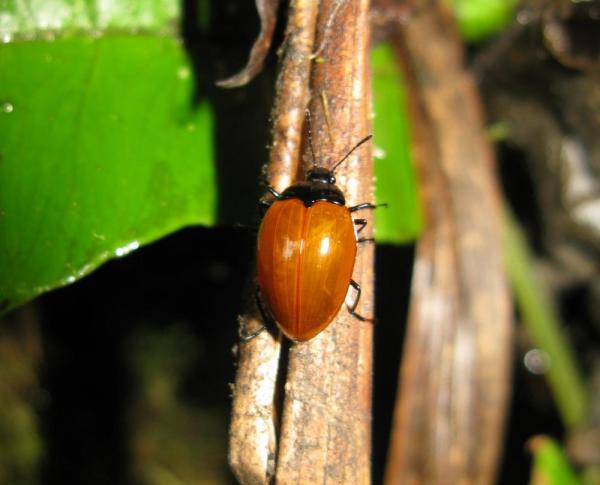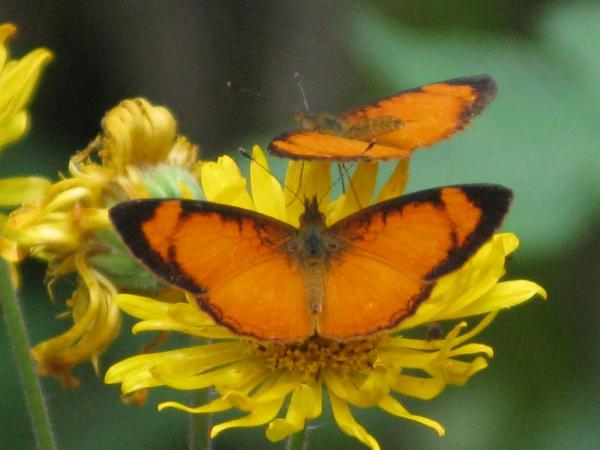 Here were some of the interesting insects we saw on the hike!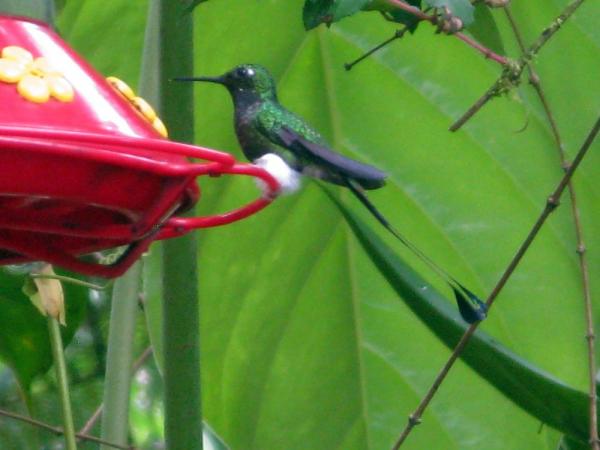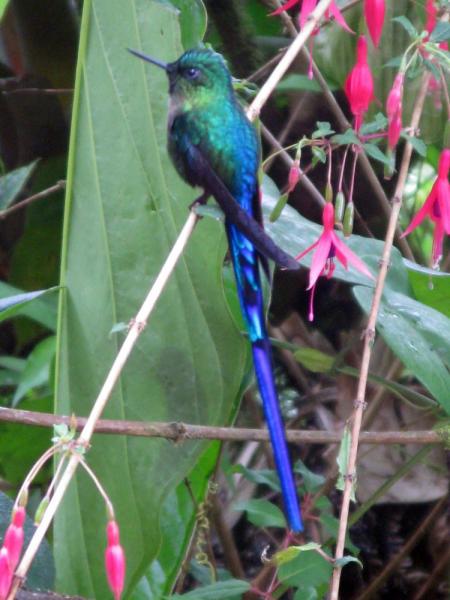 Hummingbirds were in abundance on the property! The long tailed sylph was the most common!
Yea!! We finally reached the zip lining place! The property was huge! Most of the zip lines stretched across many ravines and forests. My body was ready! My Dad and I received the proper equipment. Our zip lining guide told us everything in Spanish, fortunately I understood what he was saying. We hiked and completed the first couple of zip lines, which was very fun. Unfortunately, we were at a really high elevation, so my Dad could only do so much hiking before we had to turn back. While zip lining, I saw many rare understory birds like cuckoos, saltators, tanagers, cacique, toucans, motmots, and specialized ant bird species. I actually knew all of the specie's names but I don't want to bore everyone here with long bird lists. (Everyday we could easily see one hundred bird species!)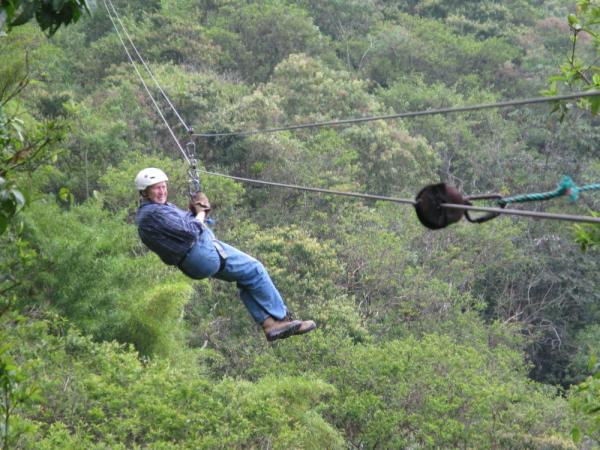 My Dad zip lining at full blast. :O
We stopped for lunch at the local town and spoke with our guide about Ecuadorian life. We exchanged different stories and learned all about the local customs and celebrations that were occuring in Ecuador at the time. Our guide, that worked with Adventure Life, was amazing and he was an excellent driver. Seriously, some of the traffic in Quito reminded me of when the Millennium Falcon went through the asteroid field in the Empire Strikes Back. We got to our nice hotel and were greeted by more stray dogs. Luckily, they were in the streets and not in the hotel. We had a very nice rest that evening. \(^_^)/