We woke up early today for a black water preserve expedition!! This area had over 500 species of birds and a variety of different mammals! We left on one of the long canoe motor boats to travel up one of the tributaries of the Napo River. There was a massive amount of foliage along the river, which contained different flower and bird species. We saw three different species of monkeys!! There were squirrel, red howler, and a tamarin species of monkey! We came across sections along the river which were composed of swamp palm trees. These palm trees were covered with spikes! You never really want to touch or climb up this tree.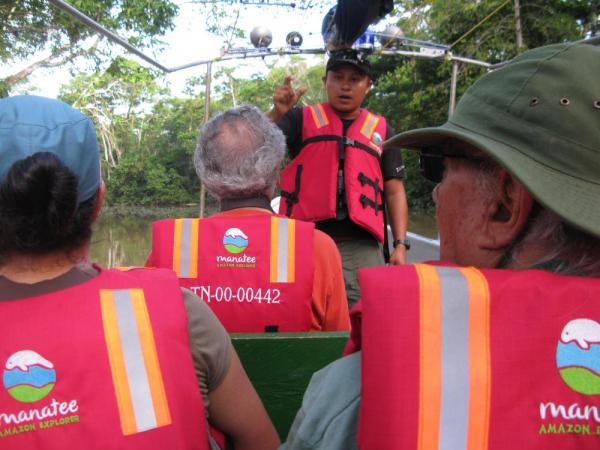 Our guide, Avel, was talking to the group about different fauna!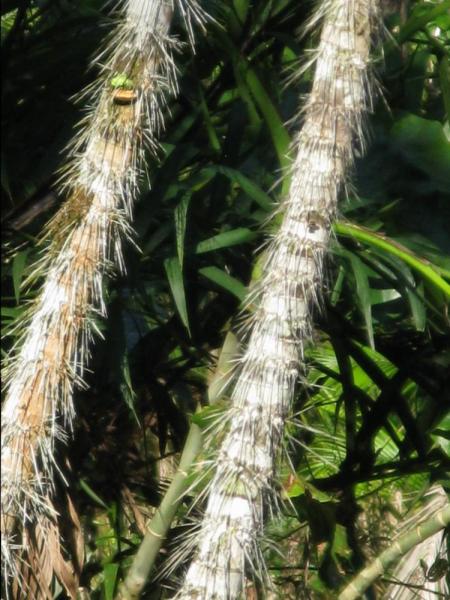 The trunk of a swamp palm.
There were many toucan, aracari, cacique, and potoo bird species all along this river. The Greater Potoo was a bird species that looked like a part of a tree. They were nocturnal and they pretended to act like a branch to avoid predators. This black water preserve had a variety of butterflies. The Blue Morpho and many clearwings fluttered constantly by our boat!!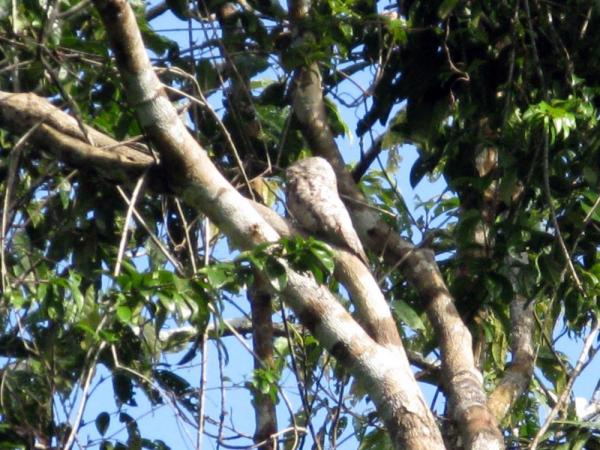 In the middle of the picture is a greater potoo!!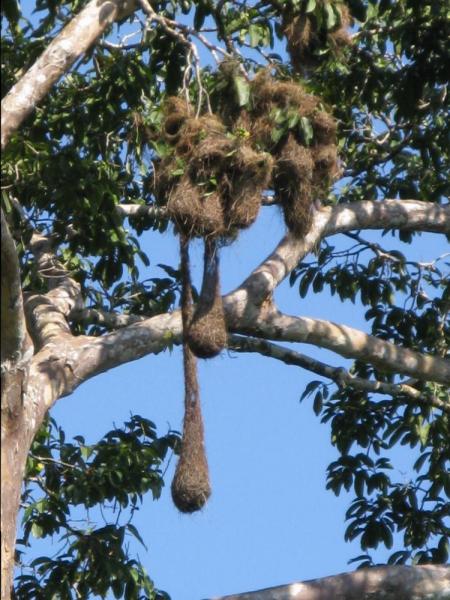 Some cacique and oropendula nests.
We left the tributary and entered the black lagoon!!! The reason why the water was black was due to the tannic acids and plant material. This place was very open and had many fish species. On top of that, we saw many specialized birds of prey that fed on fish! A common bird to see in this area was the hoatzin. This bird looked very prehistoric and made an insane noise whenever our boat got close to its nest. The guide always called the hoatzin a stinky turkey due to their musky smell.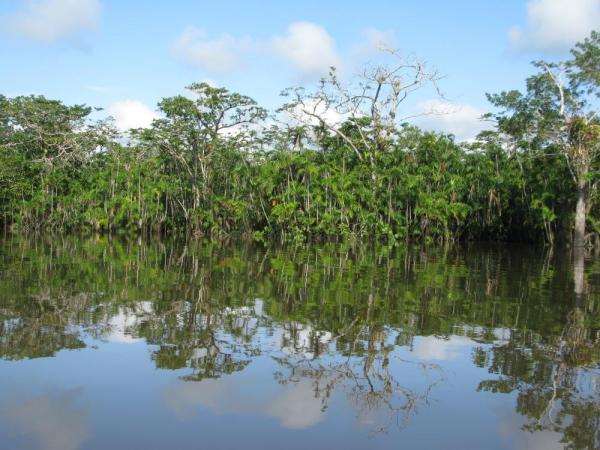 A picture of the black lagoon! We did not see any reptilian swamp creature. ;)
Around the afternoon we stopped by the Amazon Dolphin Lodge. We did an herbal tour of the local plants. Our guides were very knowledgeable and told us about all of the plants. The dragon blood tree's sap looked blood red and was good for treating insect bites. We saw many huge ceiba trees that towered over us! Cecropia trees were all along the disturbed areas and contained many oropendula nests. Leaf cutter ants dominated the understory and were always carrying leaves! There were also many colorful bees and butterflies that flew around the gardens. We had a nice lunch and an afternoon rest. I walked along the forest edge and found many flowers and bizarre looking insects. About mid afternoon, we left for the tributary to look for more monkey and bird species.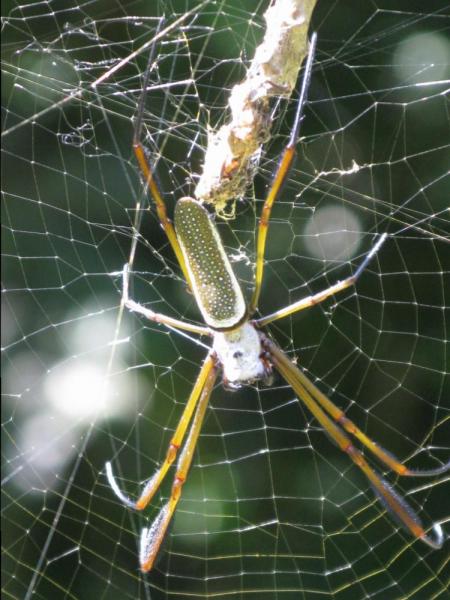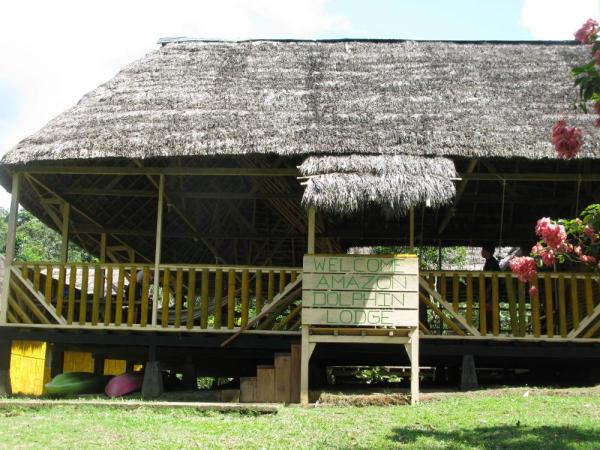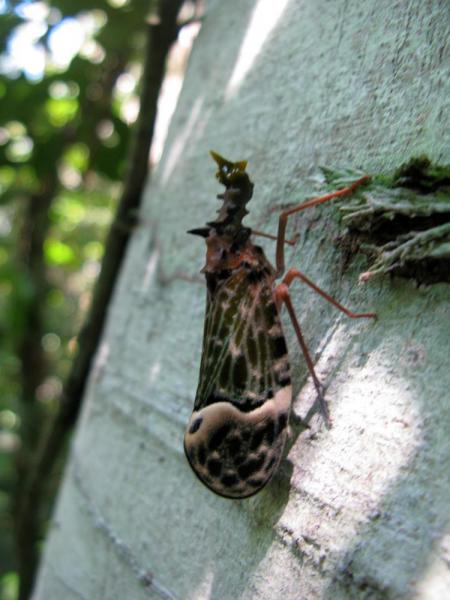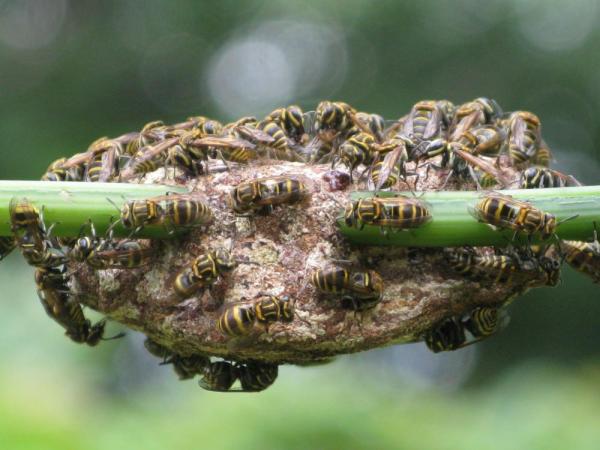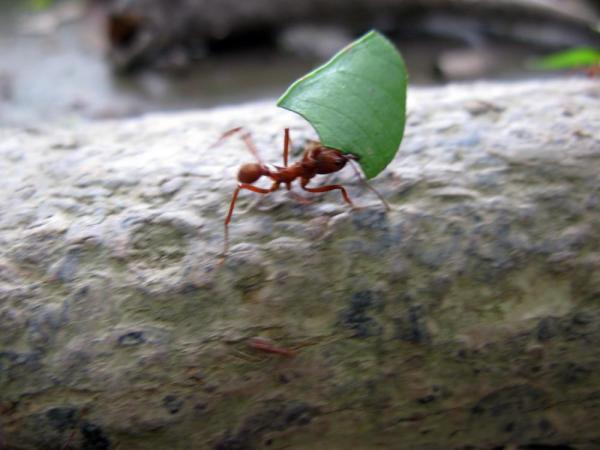 Some pictures of the bugs I found at the Amazon Dolphin Lodge. We saw stingless bees, leaf cutter ants, and many unique looking orb weaver spiders!!
We saw more potoos and a three toed sloth that was quickly climbed through the canopy. I never seen a sloth move so fast! There were many oropendula nests hanging over the river. We were all exhausted by the boat trip and we settled down for a rest onboard the Manatee. The rest of the day was spent relaxing and enjoying another awesome dinner.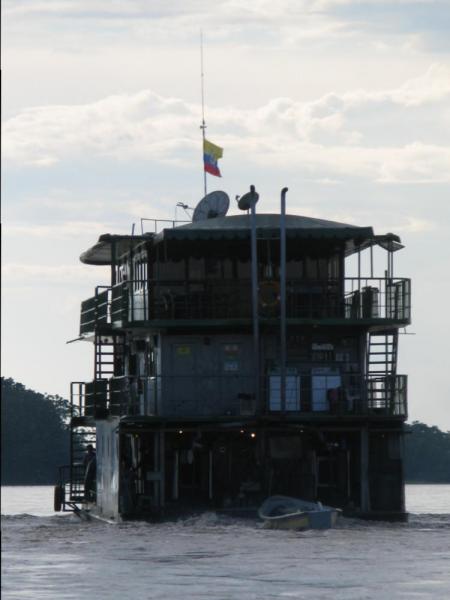 The Manatee!!