Today we actually had a normal wake up call. Everyday in the morning, the crew of the Manatee would play music over the intercom system to wake us up. Usually they played some sort of elevator music with a Hawaiian flair. We had a small boat ride to this plantation down the river. When we arrived, no one was at home, but our guides gave us a brief tour of the plantation. Most of the crops they were growing were bananas, bamboo, and different palm species. There were also lime and mango trees present. Our guides were very knowledgeable about the plants and gave us a lecture on the medical properties and uses for many of the crops that were being grown. We were accompanied by dogs and chickens through our walk and we got to see some unusual insects on the citrus trees!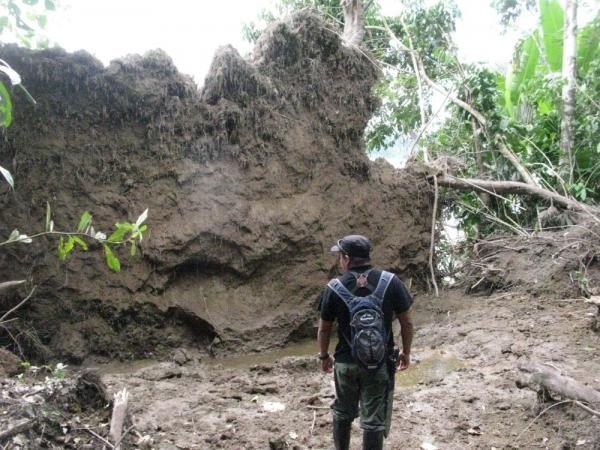 A massive tree has fallen over due to erosion.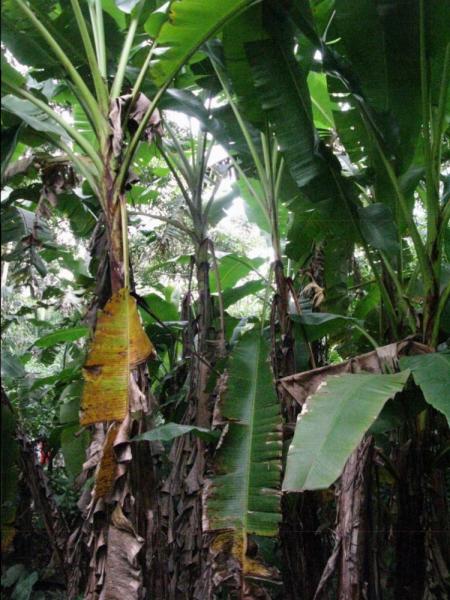 Banana Trees!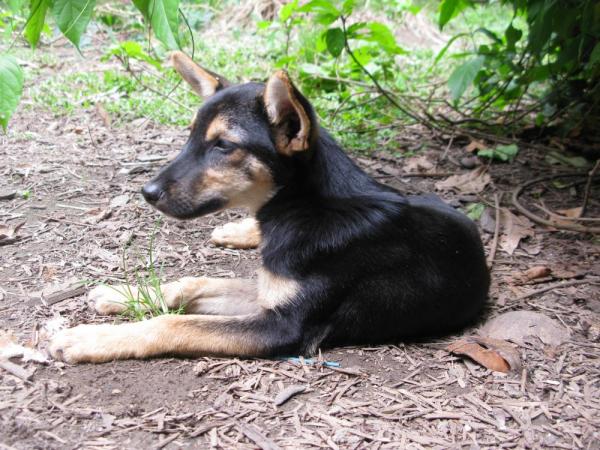 Amazonian Mr. Yosh!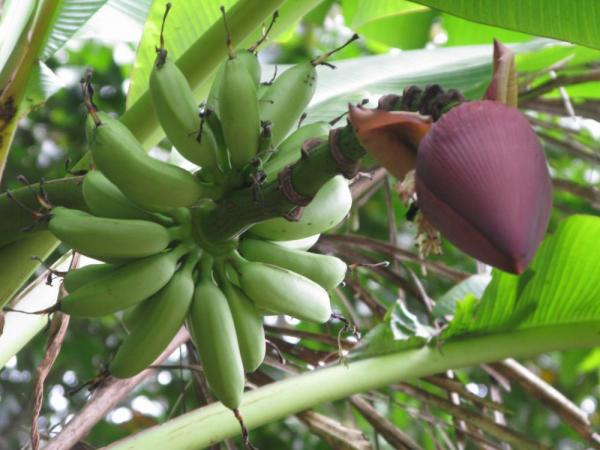 Banana flower and fruit!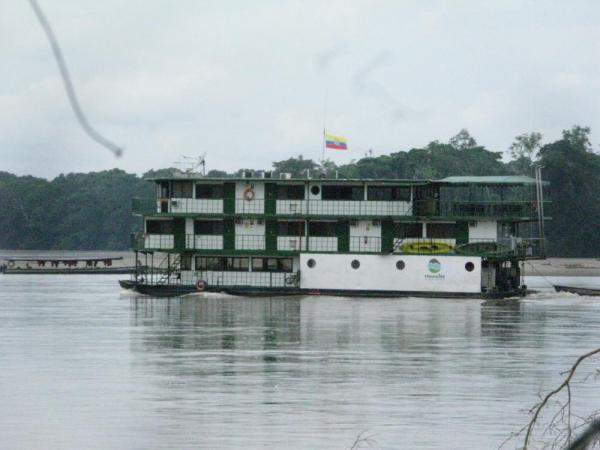 Our boat, the Manatee!!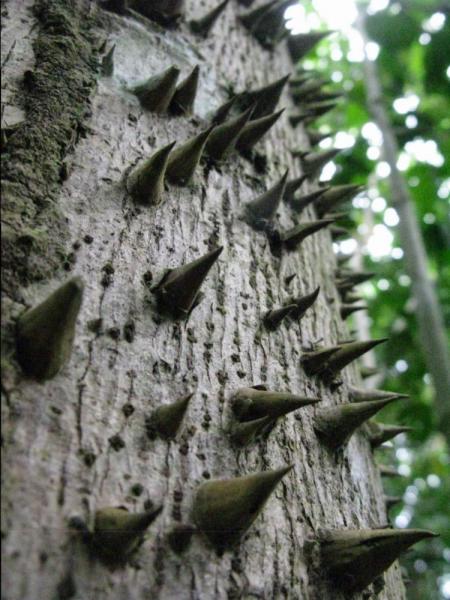 Thorny tree bark                                                                                                      
After lunch, we finally made it to the Peruvian/ Ecuadorian Border. We traveled up the Yasuni River to look for pink river dolphins! We were not disappointed!! There was a pod of three pink river dolphins foraging for food around by us. They were not afraid and stayed in the area for a long period of time. I heard from the previous group from the first three day section of our trip that they saw two species of river dolphins. I was happy to just see the pink river dolphins. They were quick. They never really jumped out of the water, but they were quick swimmers. I wonder if they were hunting for schools of fish by us?
We traveled further up the Yasuni River to more Blackwater lagoons. These areas looked like freshwater mangroves! There were also large islands floating along the river. They were actually floating mats of vegetation! I heard that manatees, caiman, and anaconda love this sort of habitat. I did notice that monkeys and sloths really enjoyed the habitat, especially red howler monkeys. One time we actually got stuck in one of the floating islands of vegetation, but we managed the rock the boat out of the situation. There was an abundance of birds present in this ecosystem. Herons, egrets, and flycatchers could be seen everywhere. Hoatzin were more common than the flies buzzing around us. We even got to see the large horned screamer bird!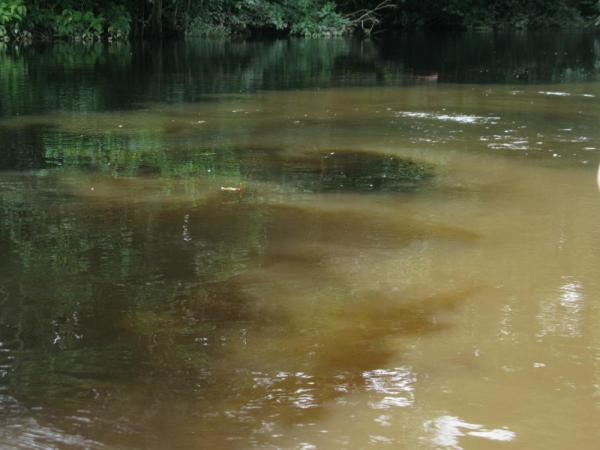 Blackwater meeting with the Napo River.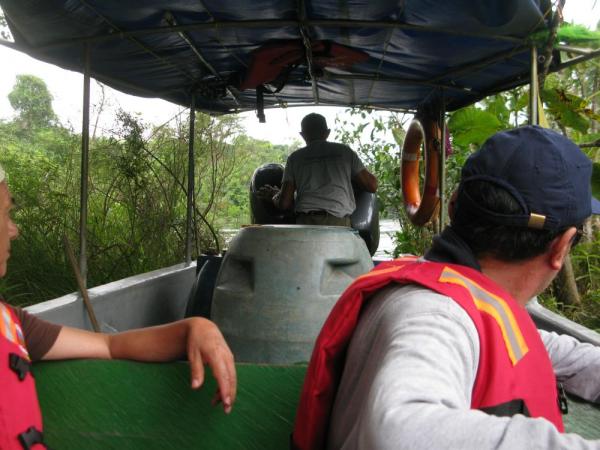 Stuck on a floating mat of vegetation.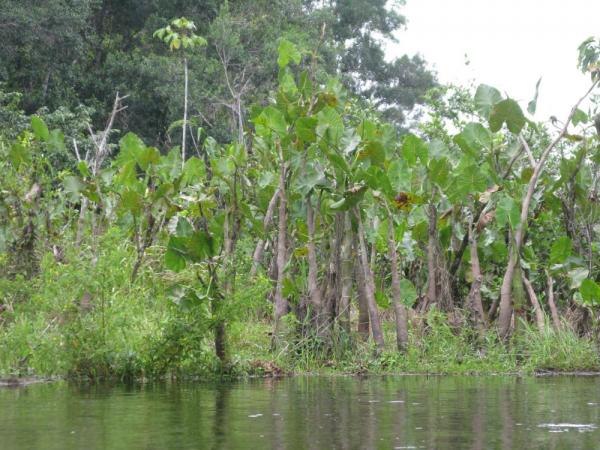 A huge mat of floating vegetation.
After our tour through the black lagoon, we decided to head towards the Yasuni Visitor Center for a break. When we approached the docks, we noticed a capybara hastily moving down the boat ramp to greet us. She was a young rodent that was around the size of a house cat. She was extraordinarily friendly and loved to be petted! The capybara even made a purring sound when you scratched her behind the ears. We found out that a person took this capybara out of the preserve and treated her like a pet. The park people confiscated the capybara, because you could not take animals out of the preserve and use them as pets, because they were wild animals. One of our guides said that this capybara would stay around for awhile. One day she will take off into the forest and would never be seen again. She was a wild animal, but for now she likes the adoring attention from tourists.
Capybara!!!!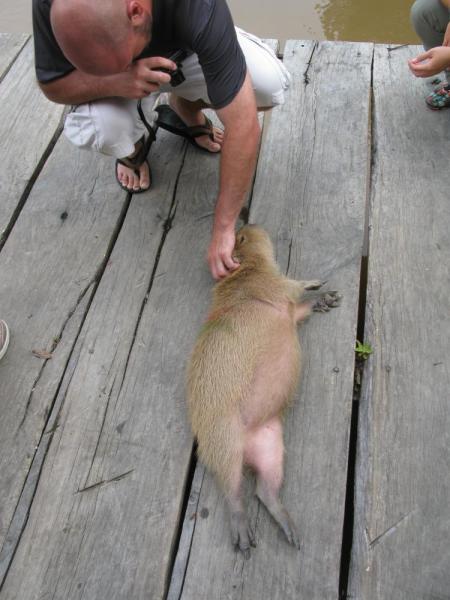 She loved the attention!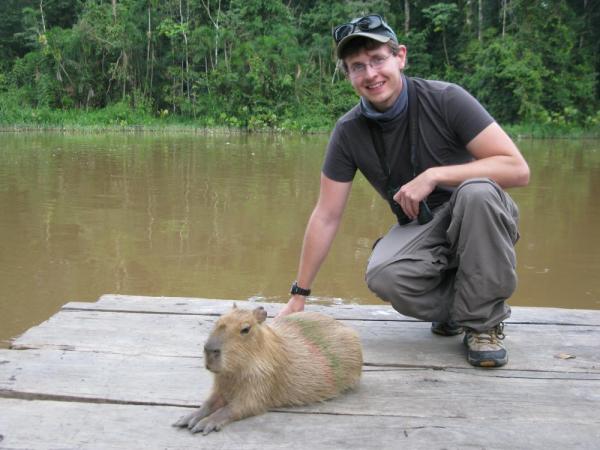 She would only pose for pictures if she had the finest banana slices.                                         
In the distance was a massive thunderstorm! I was always watching the movement to see where it was moving. Coming from the Midwest, we were keen observers and could predict weather movements.  This storm would eventually greet us. Anyways, we took another tour up one of the smaller black water tributaries where we were supposed to look for birds and caiman. We saw more monkey species and sloths chilling out. There were black capped donacobius wagging their tails and making loud noises. The water hyacinth were blooming and the vegetation floating mats were covered with hoatzin. We decided to turn around, because the storm was approaching fast. We all got on our rain gear and put the tarp over the boat! D: I brought my plastic-water proof bags and put my camera inside. We were traveling back to the boat when it started to downpour! This was a really strong rainstorm. I took some pictures and braced myself. Everything was safe and the guides did a fantastic job at driving through the channels. We encountered another storm at sunset and we could not see the river, because everything was dark from the storm. We were guided by lightning strikes to the Manatee. We were half wet, but made it safe and sound. We did hit a sandbar and an underwater tree, but we were not hurt. The rest of the night was used for relaxation, watching the thunderstorms around us, and preparing for tomorrow's adventure.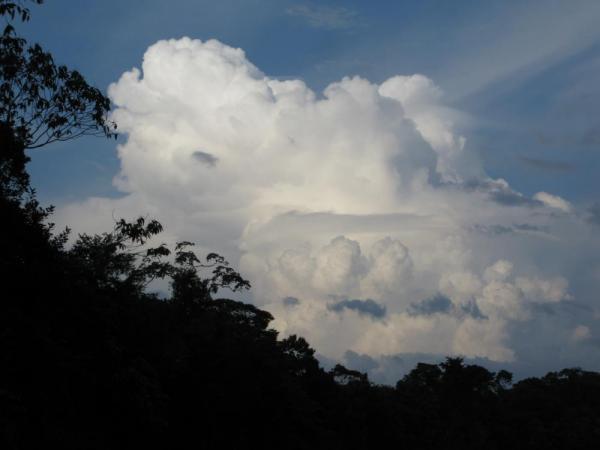 The thunderstorm was heading our way!!!! D: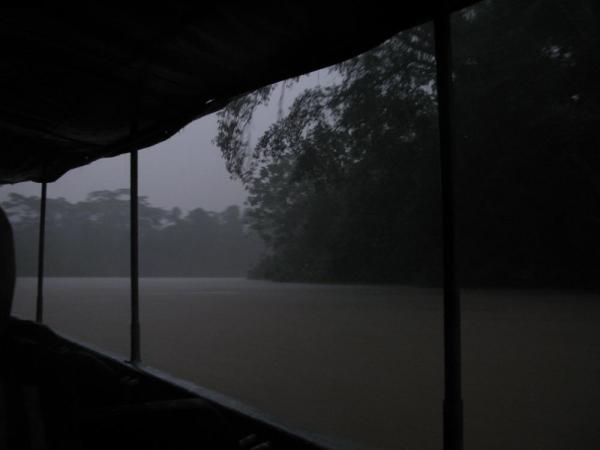 The beginning of the thunderstorm!!