We woke up early in the morning for an optional bird watching tour. Of course I took the opportunity! ;) The weather was still raining, but it was not a downpour like yesterday. We got to see more river dolphins!! They were pretty common around in this area. There seemed to be an adult and juvenile this time. The little one was more active and chased after its prey at the top of the water. We did not see a large amount of birds, because of the rain. We also saw a two toed sloth hanging on a branch, slowly looking around. There was a tanager nearby and the sloth actually was looking at it hop around the canopy, which was interesting to view.
After breakfast, we went to a community center to visit a school!! The community parents were painting the buildings and fixing up some sections of the center. All of the kids were playing soccer or other social games. Some of our group members played soccer too! I brought a lot of bouncy balls for people to play, so another tourist and myself were handing out bouncy balls to the kids. The kids looked at us and the bouncy balls. When I bounced one and showed them how to play with it, their eyes grew large! Then everyone wanted to play with a bouncy ball. They were very happy and were still playing with the toys when they lined up to continue with classes.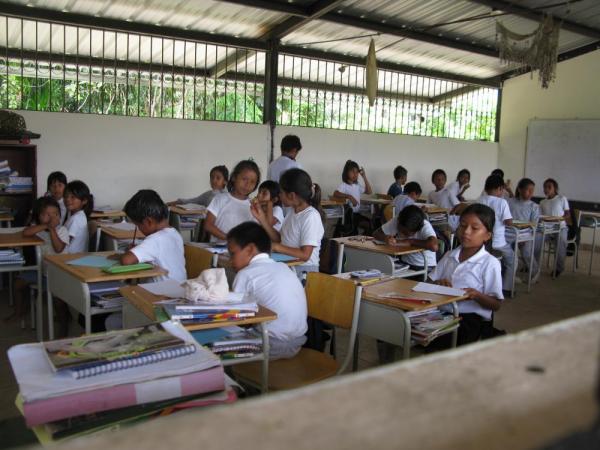 An active classroom!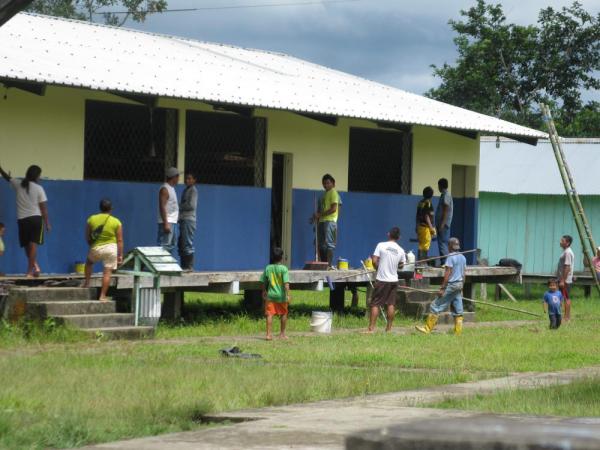 The local community helping with painting and building projects.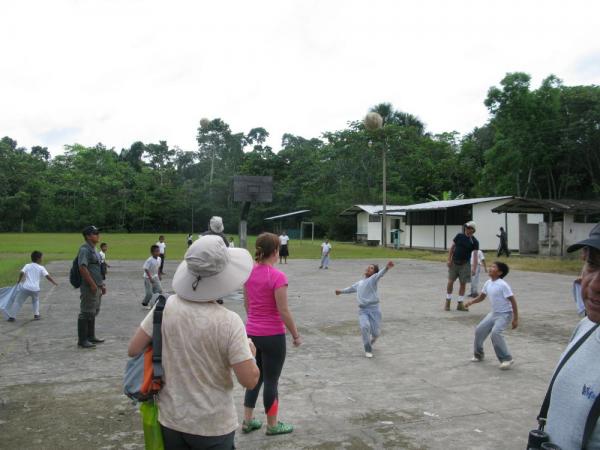 Everyone playing soccer during recess.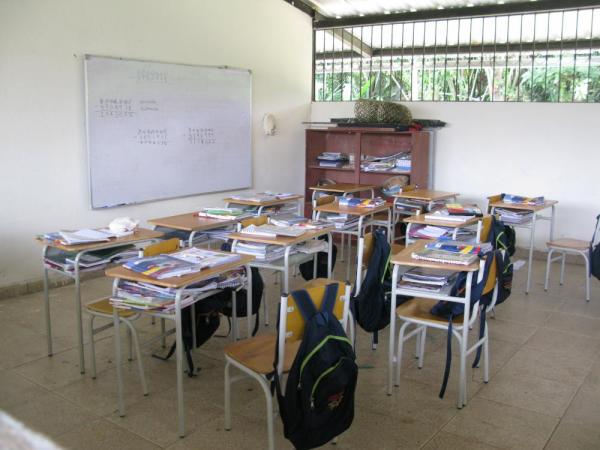 Empty classroom!!                                                               
In the afternoon, we were given the opportunity on the boat to do some cooking. We were given a short class on how to make empanadas. Each of the tourist people had to make one on their own! Everyone did a great job making cheese empanadas, including my Dad and myself.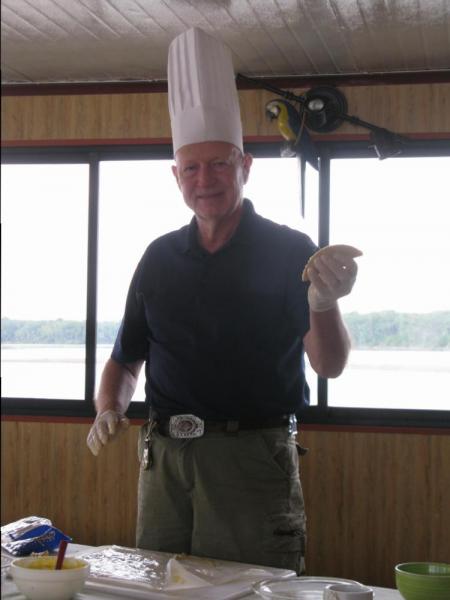 Making empanadas.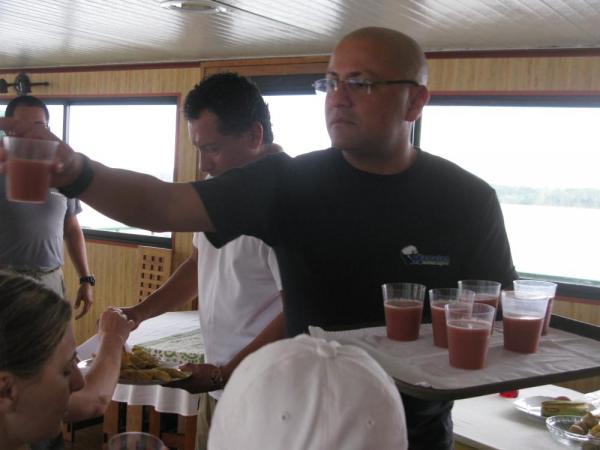 Having juice with our empanadas!!                                                 
In the evening, we went on a sandbar excursion. We were looking for more birds and animals on this large island sandbar. Some of the sand sank underneath us when we were by the shoreline, but we were given boots so we would not worry about getting muddy. We were walking towards the vegetated section of the sandbar until our guide, Avel, quickly pointed out a small ringing noise coming from the sand. He dug a hole with his hands and captured a mole cricket! This cricket looked like a cross between a mole and a shrimp. It sort of reminded me of Animal Crossing! We released the insect and it started to borrow again. On the sandbar, we encountered many parrots and parakeets squawking above us as they roosted in the trees on the sandbar. We saw many capybara footprints and saw egrets with a few pied plover. This excursion was very cool and it was optional. When you travel on these trips, there will be many free mini excursions. If you were not tired from the daily tours, I would definitely suggest you taking the mini excursions.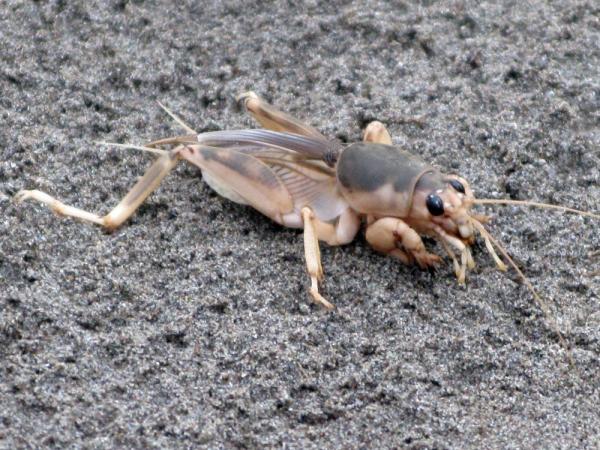 Mole cricket!!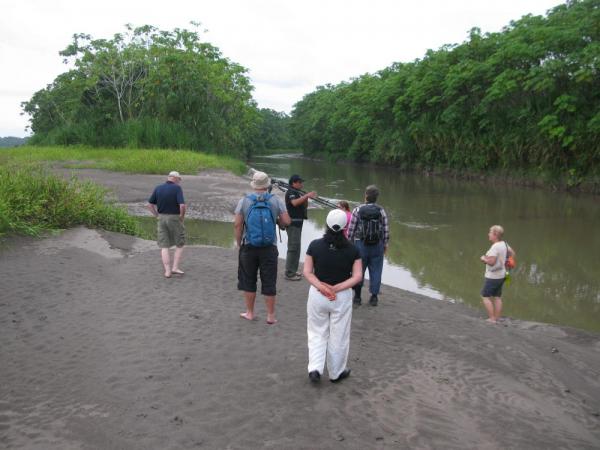 Looking for bird species!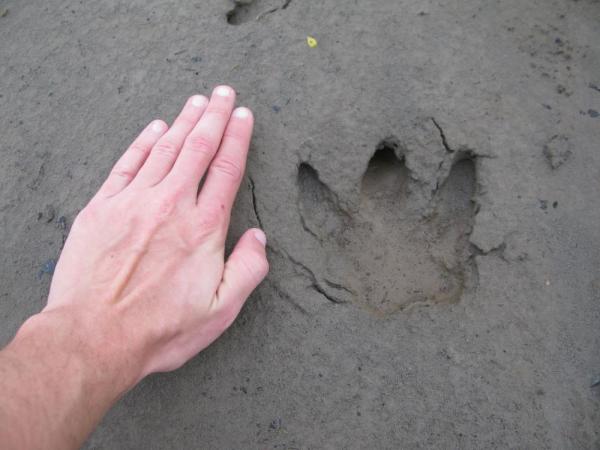 Capybara foot print!!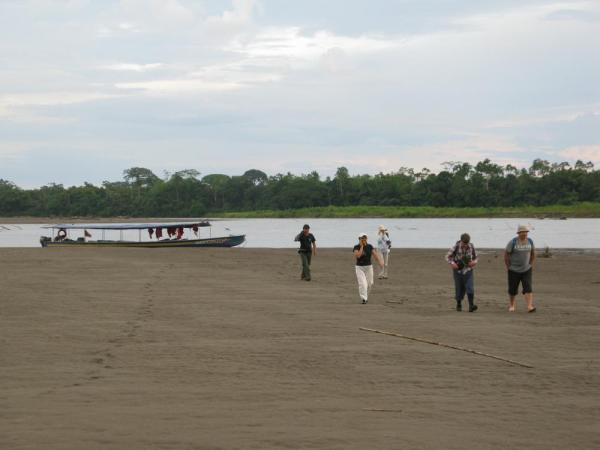 Enjoying the sandbar!!