Argentina has a very young history in the world-class wine market, but because of excellent environmental conditions, Argentina is turning into an oasis for the highest quality wine. A tour of the country offers an excellent chance to sample a glass...or two.

The wine-making region in Argentina spreads along the foothills of the Andean Mountain Range, ranging from the Province of Salta to the Province of Río Negro, and offers a multitude of different climates and soils. The area dedicated to wine cultivation is dry and arid with low levels of humidity and rain. This region also receives upwards of 300 sunny days a year, and has a wide thermal amplitude that allows for excellent grape maturity. The soils are deep, permeable, and poor in organic matter, allowing for great concentration of aroma and color in the grain. Since there is low rainfall in the area, the land is heavily irrigated by the crisp run-off from the Andes giving the grapes a high-level of organic purity. The grapes are also gathered by hand ensuring there are no leaves taken with the grape harvest.

One of the most important wine regions is Cafayete. Cafayete is a popular stop for any Argentina tour, but is a prime location for any traveler looking to explore a local vineyard. Cafayete is a deep valley surrounded by the sharp-rising Andes, but sits at 1700m above sea level. The region receives is share of sunny days throughout the year with dry, warm weather year round. The typical specialty of this area is Torrontés, which comes from the white grapes that thrive in this high altitude region. This white wine has a light pleasant taste with a summer style, and a striking floral nose that's delicate and aromatic, complementing superbly spicy well-seasoned food. For travelers looking to sample Argentine wine -- as well as the local cuisine -- will enjoy our Taste of Argentina tour. This 9-day trip combines vineyards, wine tasting, and an Andean cooking class, with some of Northern Argentina's most spectacular regions: Salta, Cachi, Las Conchas and Humanhuaca Gorge!

Argentina's wine industry is young, but it is quickly emerging as a world-class producer of the finest quality wines that are sure to impress any connoisseur.
Want to Go?
country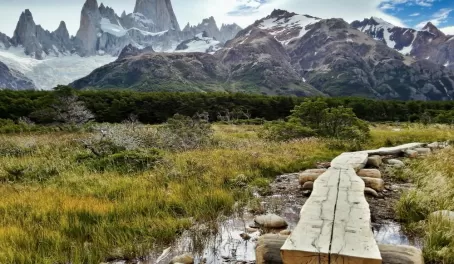 continent