The capital of Argentina is a unique gem of a city in South America. Buenos Aires is full of vibrant urban life, historic and culture references at every turn, as well as gorgeous edifications.
While walking through the European-style avenues and taking in the sea air, visitors can engage in several experiences to make the most out of their visit. Here are 10 things that travelers need to do while staying in Buenos Aires.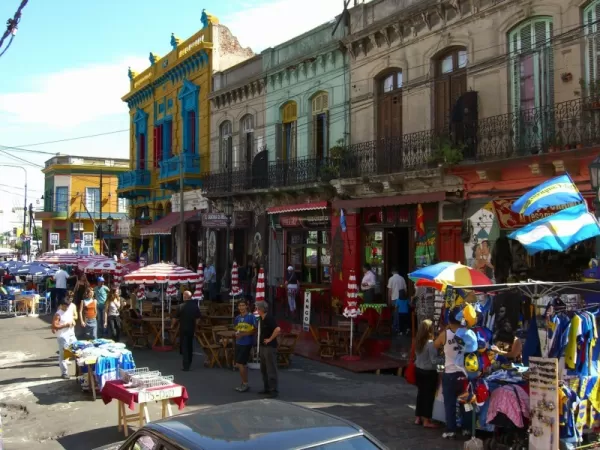 San Telmo
This neighborhood of the city, with its colonial structures and slew of antique shops, provides a space to be immersed in the local splendor while also being a great opportunity to snag some trinkets and treasures to take home.
Try the Local Cuisine
Argentinian gastronomy is an experience all to itself, with delicious steaks from the local ranches, empanadas, sausage rolls (also known as choripan), with a dash of chimichurri sauce to top it off.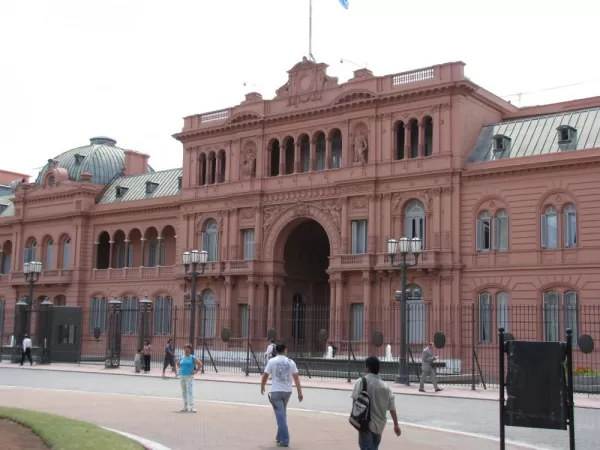 Recoleta Cemetery
Referred to as one of the "most beautiful cemeteries in the world", Recoleta hosts the graves of presidents and Nobel prize winners. It's a sight to behold with its marble mausoleums and statues. History buffs will want to make a visit to Eva Peron's grave.
Take a Tango Lesson
Romantics will not want to miss the opportunity of having a dance lesson at one of the many tango clubs in the city. For those who might be a bit more shy of the dancefloor, there's plenty of shows to catch.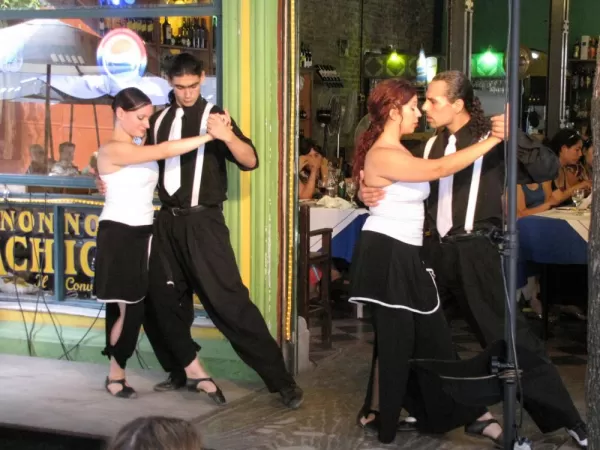 Waterfront Promenade
In the Puerto Madero neighborhood, visitors and locals alike can visit the Costanera Sur Ecological Reserve to get the best view of Río de la Plata. Bird watchers can take the opportunity to see some incredible species, while others can take a bike ride or a scenic walk through nature.
La Boca
Next to the Riachuelo River, is this neighborhood full of houses painted in bright colors, with walls and murals making a street art experience to remember. Don't miss out on the pedestrian walkway that works as an external museum.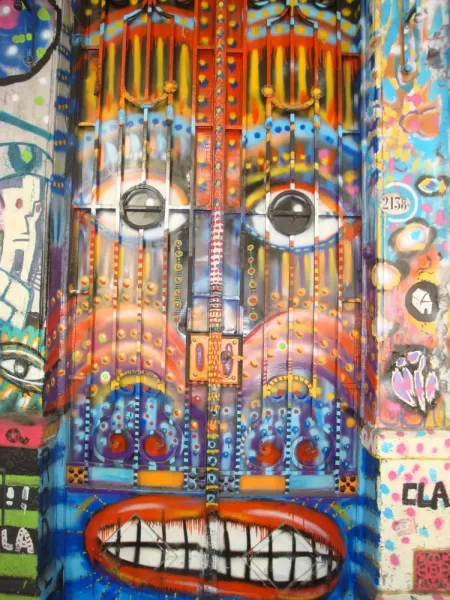 The Obelisk
This monument is a symbol and landmark of the city, sitting between two of its most popular streets. The location has been the spot for several key historic moments, which are recorded in the museum at the base of the granite structure. The area surrounding the obelisk is full of street vendors, independent bookstores, and quaint cafés.
Palermo
For a moment in nature, visitors can take a breath of fresh air and visit the parks and gardens in this neighborhood. Among some of the green areas is El Rosedal, the Botanical Garden, and the Japanese garden in Tres de Febrero Park. There's also several art museums in the area, such as MALBA which has plenty of works of Latin American artists, and MACMA, the contemporary art museum.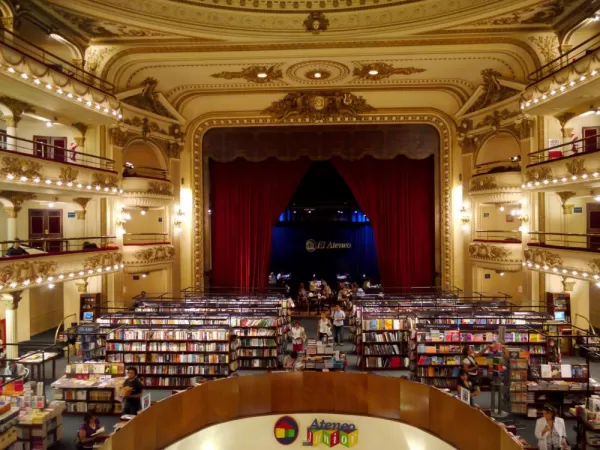 Colón Theater
Music enthusiasts will want to include a night of Opera at the Colón Theater. Not only is the venue a show of glamorous architecture, it's said to have some of the world's top acoustics. Many famous performers, such as Pavarotti and Plácido Domingo, took the stage at this theater. Make sure to check the calendar, as you might be in for a surprise.
Palermo Hollywood
A sub-section of the Palermo neighborhood, this one is known for how it comes alive at night. Regardless of budget or taste, Palermo Hollywood has something for everyone. There's different bars and clubs, as well as restaurants with local and international fare.