Have questions? We're here.

Get inspired by the possibilities.
Change and customize this trip to make it yours.
Charleston to Boston
Example 10 Day Cruise aboard Liberty Clipper
Explore North America on this 10-day adventure cruising along the Atlantic Coast. Scout around Charleston, the Holy City, with a huge variety of things to do and see ranging from antebellum historic sites such as Patriot's Point or Fort Sumter, to the modern and inspiring new Children's Museum of the Lowcountry and the South Carolina Aquarium. Discover magic places like Sullivan's Island lighthouse, also commonly known as "Charleston Light", one of the most modern lighthouses in the country. Sail around Cape Hatteras, located on the coast of North Carolina, and enjoy some amazing beaches like Folly Beach - all of this and more on this once-in-a-lifetime offshore voyage
Day-by-Day Summary

Day 1 : Charleston | Embark
Days 2-9 : At sea
Day 10 : Boston | Disembark
Highlights
Sail through the powerful Gulf Stream
Enjoy the unique life offshore as an active member of the crew
Explore the New England Aquarium in Boston
Start your days with amazing sunrises in the middle of the sea
Places Visited
Boston
Charleston
Massachusetts
South Carolina
Trip Snapshots
Day 1 Charleston | Embark
Report to the ship in Charleston, South Carolina at 3pm. When the ship makes port, it re-provisions and then sets sail again. Let the adventure begin!
Day 2-9 At sea
8 Breakfasts, 8 Lunches, 8 Dinners
Voyage to Boston: This is an offshore passage, sailing through the Gulf Stream, a powerful, warm, and swift Atlantic Ocean current that originates in the Gulf of Mexico and stretches to the tip of Florida, and around Cape Hatteras and the coast of North Carolina. It is protected as the namesake feature of the Cape Hatteras National Seashore. Wait for a good weather window to make that passage.
Day 10 Boston | Disembark
Dock in downtown Boston at Central Wharf near the New England Aquarium and North End. Stay to explore the historic heart of Boston for a day while waiting for your flight. Please note: upon arrival in Boston, the crew immediately begins to "clean-up" the ship after her transit to prepare her for her summer season.

Select a Date
Standard Cabin
4 cabins located on the port and starboard sides of the midship area, with two single-size bunks, and close access to a shared bathroom.

Select a Date
Premium Cabin
3 cabins slightly larger than standard cabins with single sized upper bunk, wider lower bunk, and access to a shared bathroom.

Select a Date
Private Bath
5 cabins with single sized lower bunk, wider upper bunk, and private attached toilet and shower room.
Notes

All rates are per person based on double occupancy. A select number of premium cabins are available for an additional fee.

Singles can opt for willing to share at the same rate, or a single supplement of 50%.

Cruise fares do not include port taxes, an additional 5% of total cost.

NOTE: THIS TRIP WILL BE PHYSICALLY DEMANDING AND REQUIRES PARTICIPANTS TO BE PHYSICALLY ABLE TO CLIMB LADDERS AND WALK ON A WET DECK OF A SAILING SHIP THAT WILL BE HEELED OVER AND HANG ON WHILE WALKING.

Rate Includes
1 bunk space in a standard double-occupancy cabin
All meals for the duration of your trip* Excluding Sunday night dinner
Coffee, tea, and juice (unlimited)
Note: bottled water, soda, and alcoholic beverages are not included and may be purchased separately on board, or consider one of our Drink Passes
All linens – sheets, blankets, bath towels, beach towels, pillows
Use of all on-board water toys, such as snorkeling gear, kayaks, paddleboards, etc
Port fees (calculated as tax)
Rates Excludes
Travel expenses (Airfare, train tickets, taxi fare, etc) to/from the vessel boarding or disembarking locations
Hotel stays prior to or following cruise
Meals prior to or following cruise
Travel Insurance
Personal expenses such as souvenirs
Meals taken in place of those provided on board
Crew Gratuity – Our crew works very hard throughout your trip, and gratuities are always greatly appreciated. At the end of your trip you will have the opportunity to add this on to your cruise - we accept both cash and credit card on board. 15% of total cruise cost is recommended.
Included
9 Breakfasts, 8 Lunches, 8 Dinners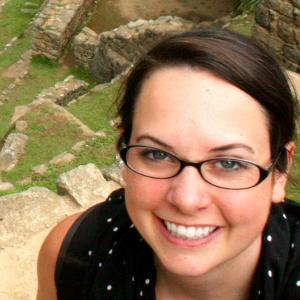 We Love to Talk Travel
Call
1.800.344.6118
or
Chat Now
Our guide and driver were very good with their knowledge and were very helpful with our questions. It was a very pleasant visit that would have been impossible to do on our own. Hotels and restaurants were fantastic. The special places we got to go to, like the kitchens, were great. Enjoyed the entire trip!
Meyer Smolen
Atlantic Coast Travel Guide