Have questions? We're here.

Get inspired by the possibilities.
Change and customize this trip to make it yours.
Boston to New York
Example 7 Day Cruise aboard Liberty Clipper
Scout the islands of New England on this 7-day island hopping coastal sailing voyage from Boston to New York. This trip mixes the best of laid back barefoot style cruises with a little adventure. Take a stroll through historic Faneuil Hall or head over to the north end for a taste of Little Italy in Boston. The Liberty Clipper sails south along New England, stopping at various small coastal towns where you can explore and head ashore. Visit locations such as Nantucket, Martha's Vineyard, Cuttyhunk, Block Island, and Long Island - all of this and more on this unique cruise en route to New York City.
Day-by-Day Summary

Day 1 : Boston | Embark
Days 2-6 : Sailing the Atlantic Coastline
Day 7 : New York City | Disembark
Highlights
Visit Nantucket's Great Point Light, a lighthouse first built in 1784
Explore Martha's Vineyard, a longtime New England summer colony
Relax at Cuttyhunk Island, located between Buzzard's Bay and Vineyard Sound
Taste some unique wines at Long Island's famous vineyards
Places Visited
Boston
Massachusetts
Nantucket
New York
New York City
Trip Snapshots
Day 1 Boston | Embark
Embark the Liberty Clipper between 12pm and 4pm in Boston, Massachusetts. Settle into your cabin and enjoy a meal ashore in one of Boston's many historic waterfront area restaurants. Take a stroll through historic Faneuil Hall. Your New England Island Exploration sailing vacation on a tall ship starts here! In the evening sail out of Boston Harbor and enjoy dinner on board with the city skyline as a backdrop - it is a romantic start to an amazing coastal sailing vacation on a majestic tall ship.
Day 2-6 Sailing the Atlantic Coastline
5 Breakfasts, 5 Lunches, 5 Dinners
Plan to have a breakfast in the Cape Cod Canal while transiting this man-made canal on Sunday morning. After the ship has passed under three bridges, the crew fires a cannon in salute to the Massachusetts Maritime Academy. Enjoy homemade meals from your Chef each day. Make stops along the way south where you can head ashore and explore. Each trip is unique and your captain chooses your ports by the wind and weather.

The Liberty Clipper follows sails southwards along New England stopping at various islands and small coastal towns where you can head ashore and explore as weather permits. Each trip is unique - you may visit Nantucket, Martha's Vineyard, Cuttyhunk, Block Island, Long Island, or any other combination of coastal ports on the way to New York City! Please note, the Captain has the right to make adjustments to the schedule and itineary based upon weather and other factors.
Day 7 New York City | Disembark
Arrive in New York City by mid-day. Disembark for your continued journey home.

Select a Date
Standard Cabin
4 cabins located on the port and starboard sides of the midship area, with two single-size bunks, and close access to a shared bathroom.

Select a Date
Premium Cabin
3 cabins slightly larger than standard cabins with single sized upper bunk, wider lower bunk, and access to a shared bathroom.

Select a Date
Private Bath
5 cabins with single sized lower bunk, wider upper bunk, and private attached toilet and shower room.
Notes

All rates are per person based on double occupancy. A select number of premium cabins are available for an additional fee.

Singles can opt for willing to share at the same rate, or a single supplement of 50%.

Cruise fares do not include port taxes, an additional 5% of total cost.

Please Note: The Captain will determine the ultimate course based upon weather and other factors. Each of the Liberty Clipper sailing cruises is unique and special in this aspect.

Rate Includes
1 bunk space in a standard double-occupancy cabin
All meals for the duration of your trip* Excluding Sunday night dinner
Coffee, tea, and juice (unlimited)
Note: bottled water, soda, and alcoholic beverages are not included and may be purchased separately on board, or consider one of our Drink Passes.
All linens – sheets, blankets, bath towels, beach towels, pillows
Use of all on-board water toys, such as snorkeling gear, kayaks, paddleboards, etc
Rates Excludes
Travel expenses (Airfare, train tickets, taxi fare, etc) to/from the vessel boarding or disembarking locations
Hotel stays prior to or following cruise
Meals prior to or following cruise
Travel Insurance
Personal expenses such as souvenirs
Meals taken in place of those provided on board
Port fees (calculated as tax)
Crew Gratuity – Our crew works very hard throughout your trip, and gratuities are always greatly appreciated. At the end of your trip you will have the opportunity to add this on to your cruise - we accept both cash and credit card on board. 15% of total cruise cost is recommended.
Included
6 Breakfasts, 5 Lunches, 5 Dinners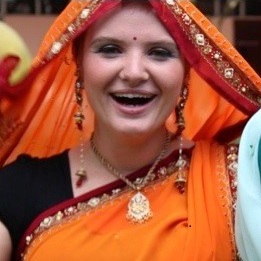 We Love to Talk Travel
Call
1.800.344.6118
or
Chat Now
This was my first experience with Adventure Life - and I couldn't have been more pleased with the trip. The guides and local staff in both Buenos Aires and Uruguay were terrific - extremely helpful and accommodating. I really enjoyed meeting the friendly staff in Buenos Aires in person (I left my bags with them for the afternoon).
Karen Snider
Atlantic Coast Travel Guide