The first thing I notice about Abu is elephants, baby elephants.  Flying low over the airstrip, I feel as if we are going to land on a family gathered around a watering hole.  We are hundreds of feet above them and they don't seem to even notice us coming in over their heads. After deplaning, my guide Tebla spares no time in getting us up close and person with the Abu herd.  The Abu herd is a family unit of previously captive elephants, originally from Africa, but removed from their homes by circuses, zoos and other means.  They've been repatriated to Botswana and have formed a fantastic unit.  Google 'Abu herb' for the full history, it's a great read. 
Tebla explains that he wants me to get used to being around elephants that are habituated to humans.  I don't get the first inkling of nervousness until I'm actually up close and personal with Naledi.  When I'm standing next to her, it suddenly occurs to me that I'm wear sandals and that if she's steps on my foot, it's a goner.  As if wearing my running shoes would make a bit of difference.  I spend a good 15-20 minutes introducing myself to the members of the herd and then it's time to head to Abu Camp to settle in to my room.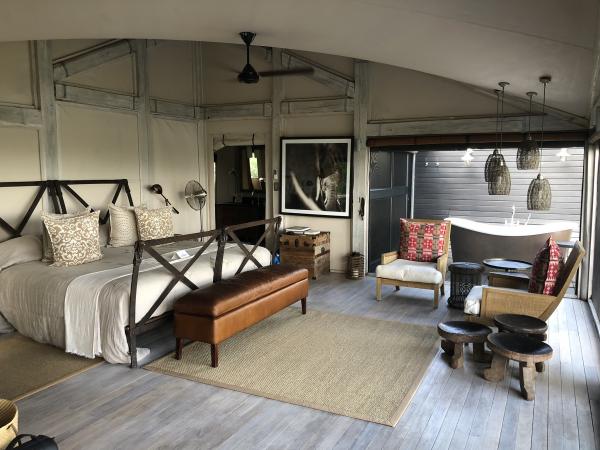 Like all of Wilderness' Premier Camps, the accommodations are straight up luxury (though it was hot as hell and they needed an extra fan in the bathroom).  What stands out about the camp is it's location -- the tents are situated around a lagoon filled with elephants, hippo, buffalo , antelope, monkeys and baboons.  If you are looking for a room with a view, this is the camp for you.
But what really draws people to Abu are the elephants.  Most of the activities here are focused on the herd -- from walking with the elephants, having tea with the elephants, feeding them, sleeping with them (Abu has a star bed above the elephant enclosure), so much revolves around having personal interaction with these amazing creatures.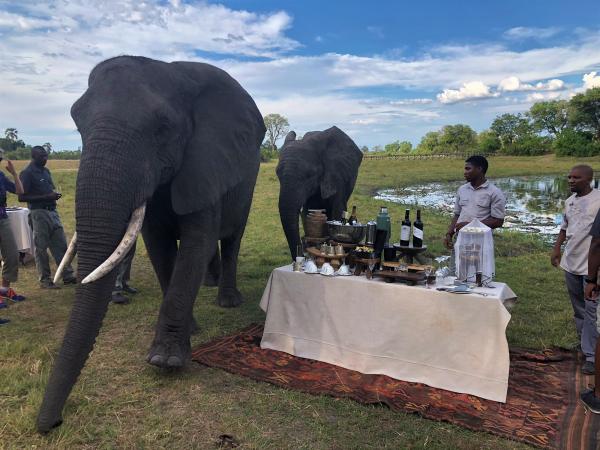 While Abu doesn't boast the incredible richness or diversity of species, we had some special non-elephant encounters here.  Tebla and I tracked a leopard and spent a good hour with him, getting as close as 10 feet away.  I was disappointed to only have my iPhone with me at the time, but still happy to get so close to something so beautiful.  
I also had my opinion of hyena changed when Tebla brought me to their den at dusk.  We watched them interact, while he taught me all about how the matriarchal society functions.  It's a complicated dynamic, but one that I was excited to learn about.  I came away from Abu with a much richer appreciation for this mostly-maligned species.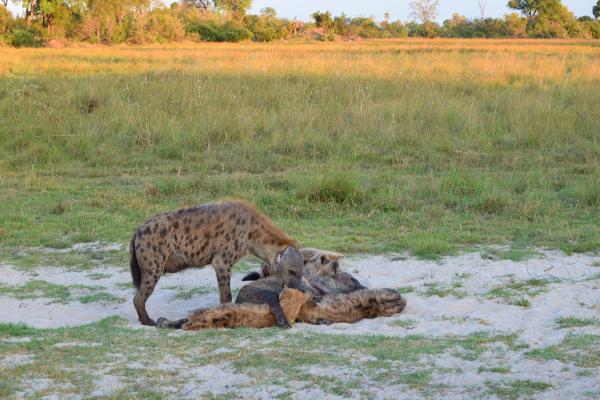 An older female hyena came to the pack near sunset -- she was missing both of her ears, likely taken during a fight.  She was old and battered, but still showed respect to the pups of the alpha female.  
A hot night at Abu commenced, but was remedied with a lovely dinner and cold gin & tonics.  What will tomorrow bring?