What is it they say, "go big or go home"?  I went big on my first night on safari.  Mombo Camp is one of the most luxurious lodges in Botswana.  Rates for high season in 2019 are running over $3,500 per person per night.  And while the accommodations are perfectly appointed in every way and the hosts are beyond gracious, the wildlife is what it's known for.  Mombo means "Place of Plenty"  -- it's location on Chief's Island is paramount.  Chief's Island is the largest island in the Okavango Delta and provides year-round habitat to too many species to mention.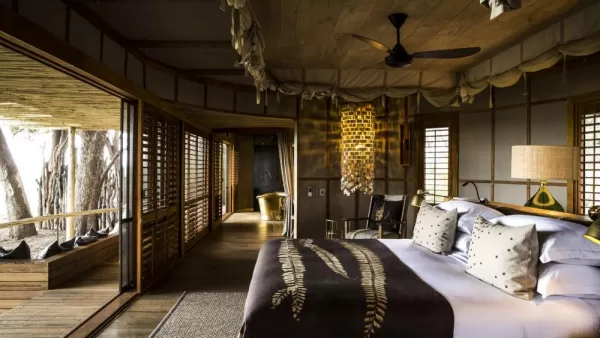 Yes, that's a copper tub back there in the bathroom.  
Mombo was my first introduction to safari and it made quite the first impression.  Day 1 offered a pack of African Wild Dog on a kill -- a baby impala.  I was too naive to even know how rare this was as we followed the animals through the brush while they stalked the impala.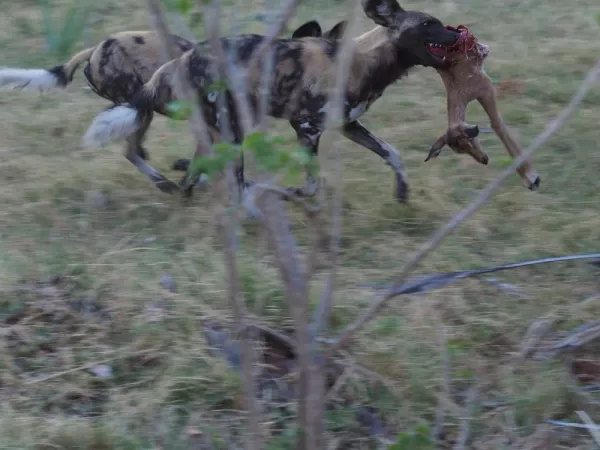 To add to the excitement, we got a call on the radio that there was a male white rhino nearby.  In 1992, there were only 19 white rhino left in the wild in Botswana.  There are considerably more now, due to successful conservation efforts.  We said goodbye to our Wild Dog friends and headed out to see if we could find the rhino.  About 20 minutes later, we rounded a corner and saw his massive form.  I let out a low expletive, which the other guests echoed.  The guide smiled.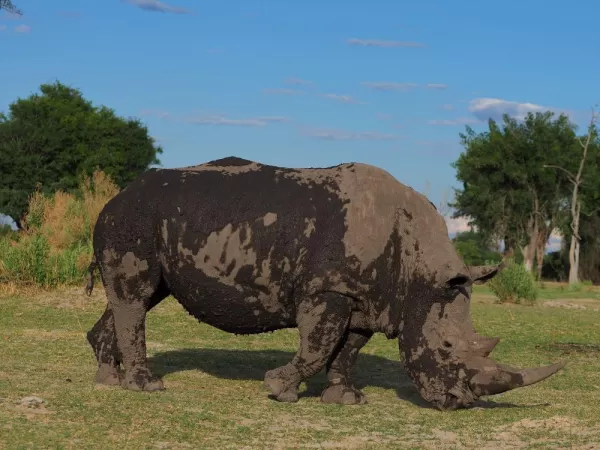 We spent about a half hour with the rhino before returning to camp for dinner.  A beautiful ride across King's Island and back to Mombo.