A hidden coastal gem is Santa Catarina, which is also known as Florianopolis or Floripa. This island is located roughly 200 miles southwest of Sao Paulo, or about as much further along the coast from Sao Paulo as Sao Paulo is from Rio de Janeiro. It can be reached by bridge from the mainland, by ferry, or by a short domestic flight.

As with most other parts of Brazil's Atlantic coast, this island has many beautiful beaches to pick from. Santa Catarina's 42 beaches range from the completely commercialized to the nearly hidden. If you like it busy, head to the north end of the island in high summer, which is December, January, or February in the southern hemisphere. There is also a 5-star resort in this area, Santinho.

The center and south part of the island are much less developed, with many areas still dominated by traditional fishing villages with only a minimum of tourist amenities. A word-of-mouth favorite is Pantan do Sul, located in the extreme south of the island. In many ways, this part of the island has not changed much since those fishing villages were established in the 18th century.

Some other quiet choices near the center of Santa Catarina island are Lagoa da Conceicao, a large lagoon surrounded by sand dunes, and del Morro de Barra, a small section of town which can only be reached by crossing a hanging bridge. No cars are allowed in del Morro de Barra.

Surfers will find very good waves at several beaches on the eastern and southestern shores of Santa Catarina, including Mole, Joaquina, and Campeche. Another beautiful beach in the region is Galeta, which is clothing-optional.

Technically, Florianopolis (or Floripa) is the city, while both the island and the state are called Santa Catarina. In practice, Florianopolis or Floripa are used to refer to both the island and the city interchangeably, to distinguish them both from the state.
Want to Go?
continent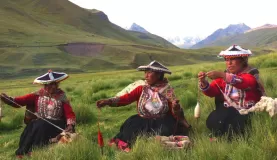 country