When to Go?
Barbados
is a fantastic year-round destination given its continuously warm temperatures ranging from 69 to 85F (18-30C), welcoming travelers even during hurricane season.
December through April
is widely considered to be the best time to visit, it's also when prices are at their highest due to the influx of tourism, especially in
Bridgetown
.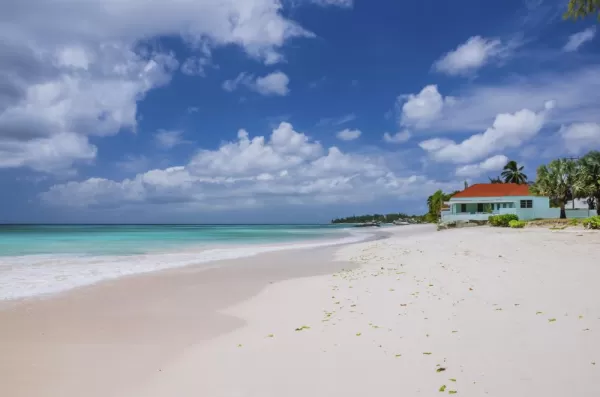 Because Barbados is located in the tropics, you can expect bright, sunny days, and rain showers during the summer. Make sure to schedule your trip around the weather you want as there is a big variation between peak and low seasons. The average high temperature is just around 86F (30C) and the average low temperature is in the mid-to-low 70sF (20-26C).

| | | |
| --- | --- | --- |
| Month | Average Temperature ℉ (℃) | Average Rainfall in. (mm) |
| January | 76.5 (24.7) | 2.8 (71) |
| February | 76.5 (24.7) | 2.2 (55) |
| March | 78.1 (25.6) | 1.6 (40) |
| April | 79.0 (26.1) | 1.9 (49) |
| May | 80.2 (26.8) | 2.6 (65) |
| June | 80.8 (27.1) | 4.6 (118) |
| July | 80.2 (26.8) | 5.5 (140) |
| August | 80.8 (27.1) | 6.5 (165) |
| September | 80.8 (27.1) | 6.7 (171) |
| October | 79.9 (26.6) | 7.2 (183) |
| November | 79.2 (26.2) | 7.0 (178) |
| December | 77.4 (25.2) | 3.7 (95) |
Take a leisurely stroll through beautiful Bridgetown
Peak Season (December-April)
Peak season runs from mid-December until mid-April. This is the
best time to go to Barbados
if you're looking for an escape from the cold, as well as full-scale of water activities, including snorkeling in
popular attractions
like Harrison's Cave, and low humidity.
Just make sure to book your excursions before you arrive as this is a time when many visitors come to the island!
Keep in mind that this is the driest and busiest time of year in Barbados when hotel prices tend to double.
Travelers visiting during Easter should look into attending the
Oistins Fish Festival in Christ Church
, a cherished annual tradition on the island.
Shoulder Season (May-June)
May and June are ideal for visiting Barbados, as the weather is still pleasant and there will be little rain.
While prices will be relatively high, they'll have dropped by around 25% compared to December-April. Crowds will continue to fall going into hurricane season.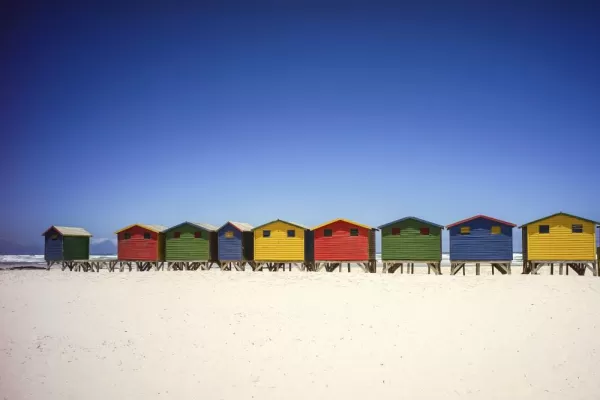 Low Season (July-November)
At the height
hurricane season
, prices will drop as much as 50%, and many restaurants and hotels will remain open, making this the cheapest time to travel to Barbados.
There will be brief showers on many days of this season, but the rains rarely last the whole day. Barbados makes up for the weather with several island festivities, including the
Food & Wine
and
Rum Festival
, and the
Crop Over Festival
.
Hurricanes rarely hit Barbados but make sure to keep up to date with the storms in the area so you can be sure to avoid them.
Additionally, the temperature between the dry and wet seasons doesn't change much, except for a little more humidity during the rainy season.
September and October are considered the rainiest months
in Barbados so keep that in mind when deciding your travel plans.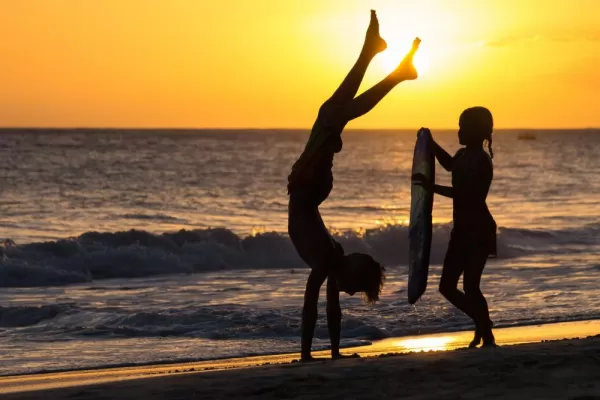 Best Time to Go Surfing
Barbados is known as the Caribbean's surfing capital. There are waves coming from every direction, so you may ride them all year round.

Surfing in Barbados is best from October to March, when the waves can reach a maximum height of 12 ft, while the rest of the year they can only reach 6 ft. Beginners should head to Pebbles, Freights Bay, or Surfers Point for the more gentle waves, while professional surfers should check out Duppies, Soup Bowl, or Tropicana for the more challenging ones.
Best Time to Go for Festivals
During the peak season,
from mid-December to mid-April,
you'll find plenty of cultural events that will keep you entertained. Events like the Oistins Fish Festival and the Sandy Lane Barbados Gold Cup horse race are prominent on the Bajan calendar during this busy period for days when you don't want to relax on the beach.
If you're interested in a cruise that goes throughout Barbados, the more significant
Caribbean
, or even combines your Barbados cruise with a cruise to
Europe
, contact
Adventure Life's travel experts
now!