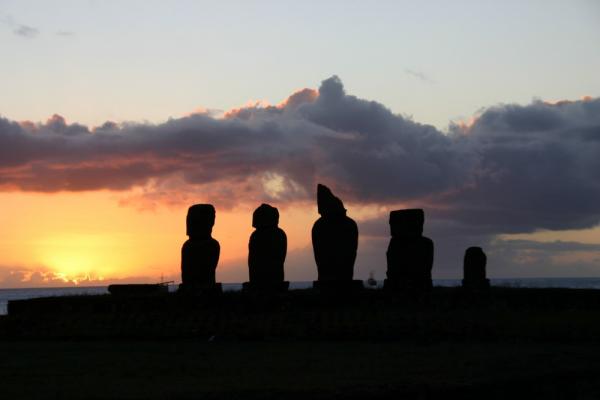 Easter Island is full of mystery. Visit during the first two weeks of February and you will be even more intrigued!
During the Tapati Festival, the entire island comes together in song and dance to celebrate their unique culture. The Rapanui (inhabitants of Easter Island) participate in traditional sporting events like Haka Pei, which involves sliding down steep slopes on banana trunks! With painted bodies, the locals take part in this festival meant
FOR
the locals. Tapati's purpose is not to be a commercial tourist attraction, but it is an authentic celebration among the people of Easter Island. However, visitors are encouraged to observe and even participate, so an opportunity to experience the festival is not to be missed.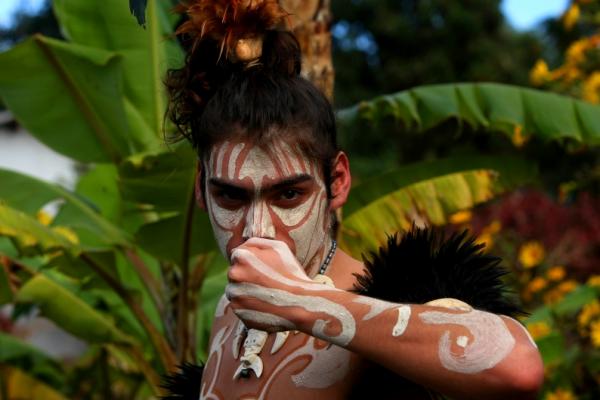 Islanders are divided into two "alliances" which represent the two ancient castes that originally populated Easter Island. These alliances compete throughout the course of the festival. Body painting, navigation, food, swimming, craftsmanship, and singing are all included in the competitions. Tapati concludes with a parade and the anticipated crowning of the queen from the dominating alliance.
Unique to Easter Island, the Tapati Festival would be an amazing experience for any adventure-seeker! The confirmed dates for 2014 are
February 1 to February 15
.
Want to go?