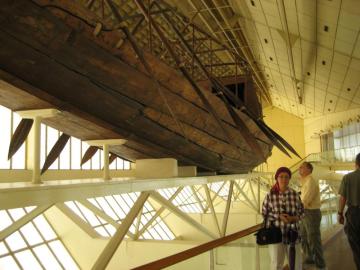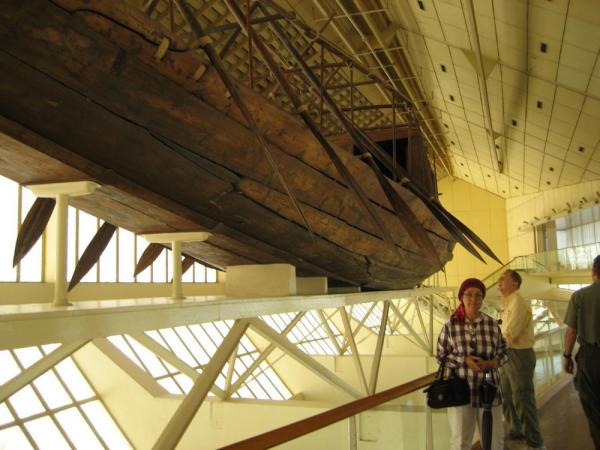 It has been a long, wonderful day and we are now in the Cairo airport at 2:30 in the morning waiting for our 4:30 flight to Amsterdam and then home to the US. My goodness the time has passed so quickly! We slept in this morning until 9am. Which usually for me doesn't feel like a long time but here in Egypt the sun seems to rise so early and the heat descends on the city so you feel like it is the afternoon before 10am. Wawa was up as well and making pancakes in the kitchen. We had a picturesque breakfast on the terrace and made plans for the day.
We hailed a cab and then the metro to downtown. They took us to the American University of Cairo and to the new bookstore. You have to show your ID before you can even enter the building and go through a security scanner. But once you step thorugh the doors you feel like you are back in the states in the AC and clean shop with peaceful music in the background. We shopped around and then Wawa had to study for finals so Kristen took us to the island in the Nile and to a wonderful fair trade shop. She was telling us that there is a whole city of people within the city of Cairo that live in the dump. They sort and recycle the trash in order to make housewares, decor, jewelry, and other trinkets. They take every piece of material and reuse it which is amazing to me.
To find the shop you definitely have to know where you are looking. It is on the second floor of a nondescript building on the island. We had to knock on the door and the shopkeeper opened it for us to reveal a bundle of treasures inside. No one would know passing by. We ended up spending 2 hours and over $200 dollars in gifts for family and friends and a few special items for ourselves: decor for the house, nice linen shirts/skirts/galabayas, jewelry, scarfs, and wooden carvings. It was so nice to shop in peace without having to haggle with the vendors and the AC allowed us to escape the suffocating heat outside. The company was also fair trade so they paid the artists and craftsmen a fair price for their work.