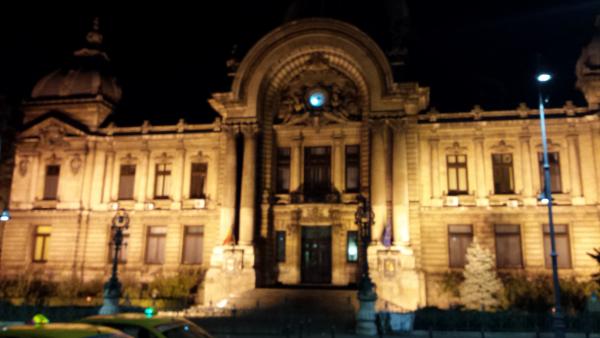 My husband and I arrived into Bucharest late on a fall Saturday night, excited for our upcoming adventure to Transylvania,  followed by a river cruise to Budapest. Recommendations from our taxi driver, cruise coordinator, and hotel concierge all led us to Caru' cu Bere, a restaurant dating back to 1879 in the Old Town, for a late dinner. Despite having indoor seating for hundreds, the place was packed at 10pm so we took seats on the heated patio outside. The waiter took my wine order and, as I started to open my 6 page menu, told me what I should order. His recommendation did not disappoint- a sizzling platter of steak cooked in front of me on my own private grill with potatoes and salad. What a great start to the trip!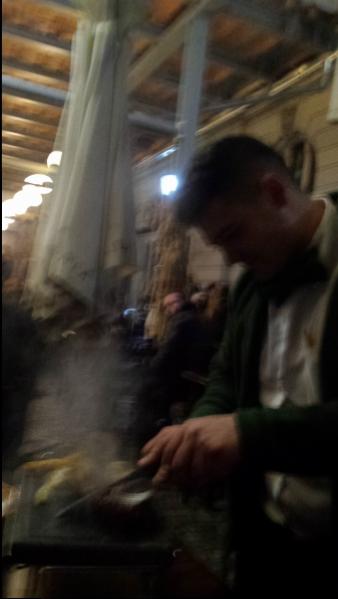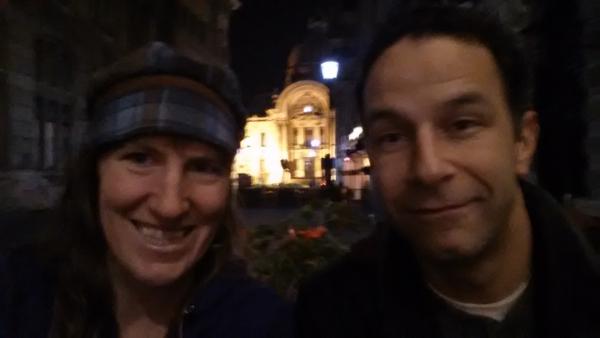 The next day, we drove several hours into the countryside to visit Peles Castle, a royal estate kept largely untouched by the Communist regime as an example of royalist extravagance for the populace. Peles boasts intricate woodwork, colorful stained glass, and a weapons collection unlike any I have seen elsewhere.
From here, we headed to Bran Castle. Though Bran has no direct affiliation to Bram Stoker and is only loosely associated with Vlad the Impaler, it is best known as "Dracula's Castle". I was told that Bran Castle looks the most similar to the castle described by Bram Stoker in his famous book and, also helpful, is the most intact of any of the castles associated with Vlad the Impaler. Writings  suggest that Vlad was imprisoned in the castle at one time. Historical significance  (or lack thereof) aside, it's a striking place with beautiful views of the Carpathian Mountains and meandering valleys on all sides.
We headed back to Bucharest late Sunday night and dined in the English Bar at the Athenee Palace, a restaurant rich with it's own intrigue. This cozy corner of the hotel served as a meeting point for both the Gestapo and British spies during World War II. After the war, it was an informal home to the Communist Party officials who famously bugged every room of the hotel-  even the salt and pepper shakers at the English Bar. For us, it was the quickest place to grab an unexciting meal before heading to bed in preparation for the next day's transfer to our river cruise.