When to Travel?
The most ideal time to visit 
Italy
 is during 
spring and autumn,
 when the weather is most pleasant and crowds are more manageable.
Hiking
and outdoor activities are ideal in spring, while fall is perfect for
wine tasting
and culinary adventures. Although some rainfall is possible during these months, sunshine and mild temperatures are far more common.
Summer is high season in Italy, when locals and tourists flock to the stunning coast in droves. Don't be surprised at high prices and heavy traffic for both beaches and popular attractions.
Prices can skyrocket for Christmas and New Year's, yet January and February are great for getting bargains in flights and accommodations, while also enjoy the sights without the crowds.  
Keep reading for a seasonal guide to visiting this scenic European country.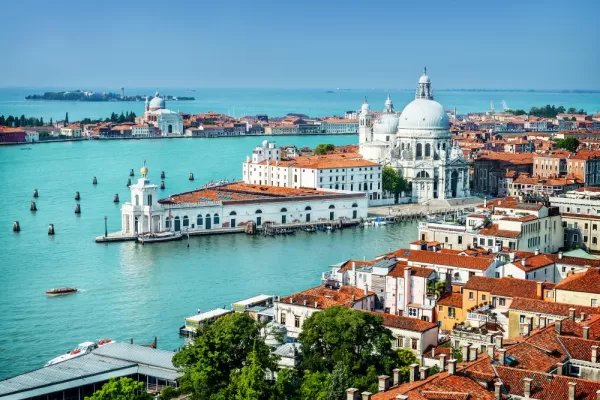 Spring (March, April, May)
Best For:
Comfortable weather, gardens, hiking, food fairs, smaller crowds
Expect:
Some rain
With warm weather, vibrant flowers, and spots opening up after winter hibernation, spring is arguably the best time to go to Italy. It's the perfect season to enjoy the sights before the scorching heat and tourist rush in the summer.  
Rain showers occasionally occur, particularly in the northern region, but sunny days far outnumber rainy ones. Temperatures are mostly too chilly for beach trips in early spring, but hiking and
city tours
are fantastic activities.
Tulip gardens and wildflower fields
are in full bloom in April and May, making for a spectacular sightseeing experience.
Easter
is also widely celebrated, especially in Rome.  
Daylight Savings Time
kicks in on the last weekend of March, and travelers can make the most of their vacation time with an extra hour of daylight in the evening. Prices are typically lower than summer, as spring is considered a shoulder season in Italy.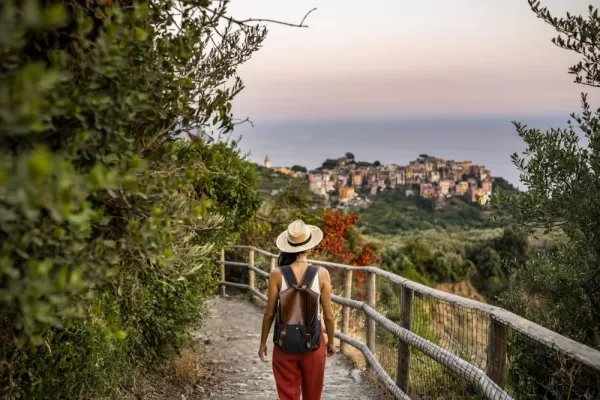 Summer in Italy (June, July, August)
Best For:
Beaches, summer festivals, fresh produce
Expect:
High prices, elevated temperatures, crowded cities  
The golden days of summer are peak season in Italy, with sun-seekers from all over the world flocking to its
beautiful beaches and cities
to chase sunshine and blue skies. However, beach resorts and tourist cities like Rome, Florence, and Venice can get very crowded, and it can be expensive to travel to Italy in the summertime.  
Be prepared for
high temperatures
; some days, it can go over 100F (40C). Trips to the less scorching
Amalfi Coast
, seaside resorts, and mountain towns are a great way to escape the heat.  
Big cities are slightly less crowded in the last few weeks of
August
when many locals go on vacation to the coast or countryside. During this time, smaller establishments may be closed.  
Summer festivals
are another major draw of visiting Italy, with plenty of traditional and modern events happening across the country during this season. Some unique celebrations include the Palio di Siena horse race in Siena, the competitive Game of the Bridge in Pisa, and the medieval reenactment of La Quintana in Ascoli Piceno.
Local markets and fairs
are also great stops to sample fresh produce and regional flavors.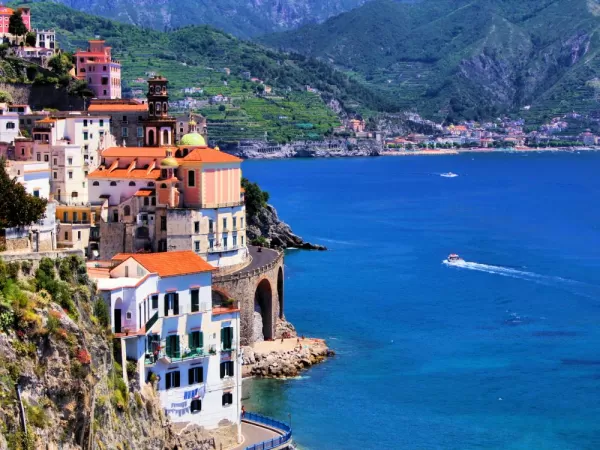 Autumn in Italy (September, October, November)
Best For:
Pleasant weather, truffle season, wine tasting, lower prices
Expect:
Rainfall, large crowds in popular cities  
Fall weather in Italy can be mostly pleasant though unpredictable. While early autumn months offer
sunny days and cooler nights
, November can bring rainfall and even snow as winter approaches. Generally, the northern part of the country is colder and wetter in autumn, while the southern regions get warmer and drier.  
The gorgeous weather makes the season a popular time to visit Italy, particularly Rome and Florence, which travelers love to frequent in September and October. Many major destinations remain crowded during these months. However, airfare and accommodations are typically
less expensive
in the fall than in the summer.   
Culinary enthusiasts will especially love traveling in autumn as it coincides with
truffle season
in central and northern Italy.
Grape harvest
is also during this time, to the delight of wine lovers. Travelers can look forward to plenty of food festivals and truffle fairs throughout the country in the fall, particularly in October.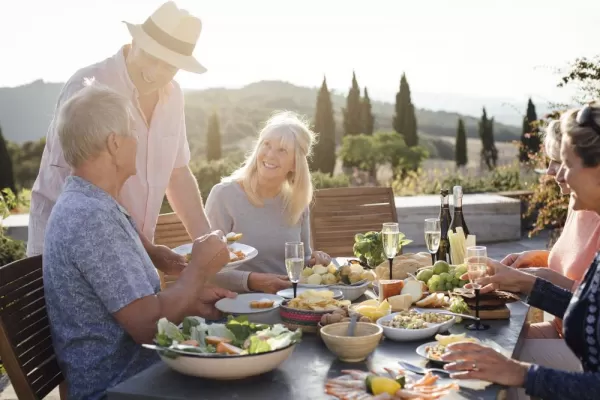 Winter In Italy (December, January, February)
Best For:
Bargain prices, fewer tourists, winter sports, Carnevale
Expect:
Occasional snow or rainfall, quieter tourist spots, some establishments may be closed  
Mild winters in the
Mediterranean
mean that the country is still a good tourist destination even as temperatures drop. While snow is expected in the mountains, it's much rarer in cities like Rome and Naples. Rain is possible but becomes less likely in late December and January.  
Fewer tourists
travel to the country in winter, so this is the best time to visit Italy to avoid the crowds if you don't mind the chillier conditions. Winter cruises in the Mediterranean are quieter and more affordable, with fewer passengers on board.  
Traveling during winter is generally cheaper, except during Christmas and New Year's when it's considered high season in Italy.
Carnevale
(Mardi Gras) celebrations are also a popular tourist draw a few weeks before Ash Wednesday, especially in Venice.  
These off-season months are also the best time to go to Italy for
skiing and other winter sports
in the Dolomites and the Alps. Take into account that this is the peak season for skiing, so prices remain high in these regions. Winter is also a wonderful time to catch a performance at the opera or theater.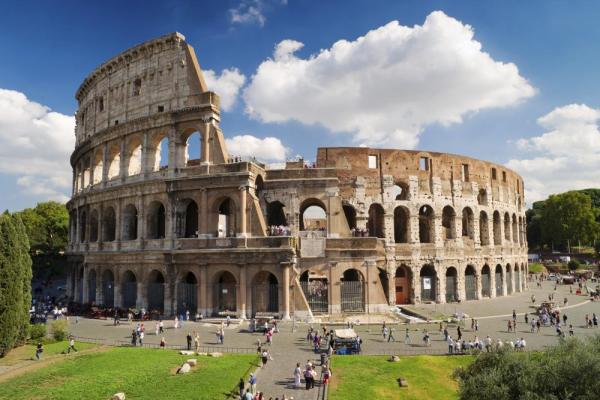 When to Travel to Destinations in Italy
Rome
While the Eternal City is a good destination all year round, the best time to visit
Rome
is from
October to April
when fewer tourists are around and costs are lower. Winter tends to be mild in the city. Events in Rome during this time include the Christmas Market from November to January, and Holy Week and Easter, which fall during March or April.  
Venice
With lower rates and the absence of summer crowds, the autumn months of
September and October
are the best time to visit
Venice
. However, flooding is possible, especially in later months.
Acqua alta
, when waters rise and parts of the city get flooded, typically occurs between October and January. It is pretty rare but most common in November and December.  
Summer offers the ideal weather for traveling to Venice, but the crowds can be overwhelming.  
Naples
The best time to go to
Naples
is during the spring months of
March and April
. During these months, tourists can enjoy sightseeing in Pompeii and other attractions with warm and dry weather. In Naples, summer is humid, while fall and winter can be cold and rainy.  
Florence
Spring and fall are the best times to go to Florence, specifically the months of
April, May, September, and October
. As one of the most popular cities in
Europe
, Florence is packed with tourists on most months. Summer is definitely the busiest and the hottest. If you want to avoid the crowds, and don't mind a bit of rain, visit during winter.   
Sicily
The sizzling heat of summer is perfect for swimming in the Mediterranean, but expect large crowds of tourists. Ultimately, the best time to visit
Sicily
is spring and fall. The mild weather of
April, May, September, and October
are ideal for sightseeing and outdoor activities like walking, hiking, and cycling.
There's not a bad time to travel to Italy. The mild Mediterranean climate makes it an accessible destination, whether you're marveling at the Colosseum or taking a dip in the crystalline waters of
Sardinia
. Spring and summer are perfect for Italy cruises, with the summer months of July and August being the most popular time to sail the Mediterranean.  
Reach out to our
Adventure Life Italy experts
to learn more about the best time to visit Italy and its various regions.