I logged my first steps on the Asian continent today!  I've been excited about a trip like this for a long time, the kind of trip that plucks me out of my comfort zone.  My previous travels have taken me mostly to Spanish-speaking countries where I feel comfortable with the language, or to European countries where the culture doesn't feel too far from my own.  I'd be lying if I said I wasn't nervous for this new experience, but it was exhilarating to try something new!  I felt immediately comfortable upon landing in Chiang Mai.  Initially it felt not so different from being in Latin America. I couldn't understand a word of the language, but the warmth of the people more than made up for it.  I settled into my hotel in old city Chiang Mai but tried not to linger too long by the bed (hello jet lag!).  I took to the streets and soaked in the sights and smells of the "Walking Street" market that takes place every Sunday evening.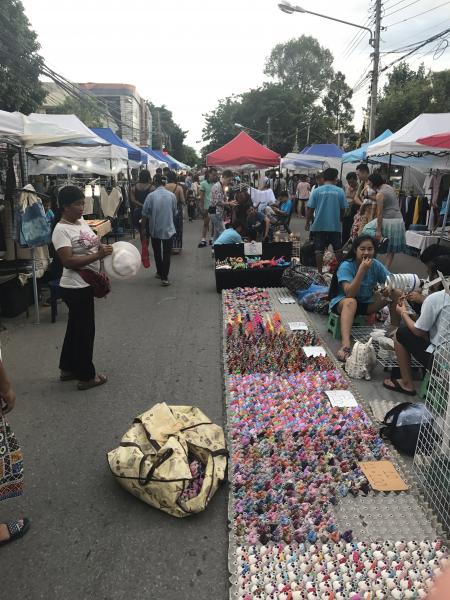 Thai food is my absolute favorite, so I wasn't shy about sampling the street food - a spicy green papaya salad, chicken and pork satay, and a fresh fruit smoothie (all for under $3 USD I might add).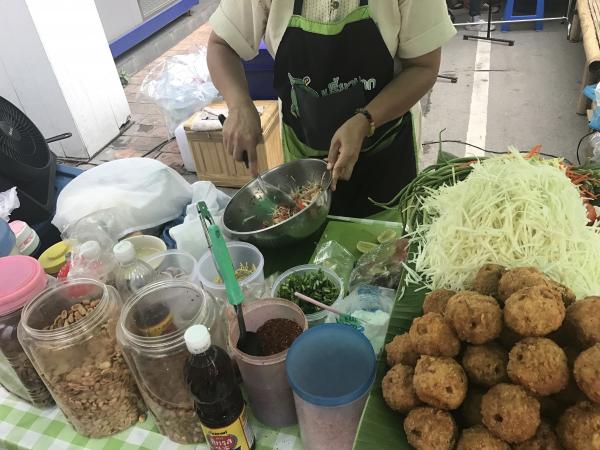 I felt extremely safe walking the streets of Chiang Mai, even as a solo female.  This is going to be a spectacular trip, I can tell already.