Just a short five-minute walk from my hotel (Maison Dalabua) was the Luang Prabang night market.  Did I mention that markets are my absolutely favorite?  This one did not disappoint.  It takes place every night from 5-10pm.  Every night!  Artisan vendors line the street with scarves, purses, t-shirts, wood carvings, every trinket imaginable, and beautiful textiles galore.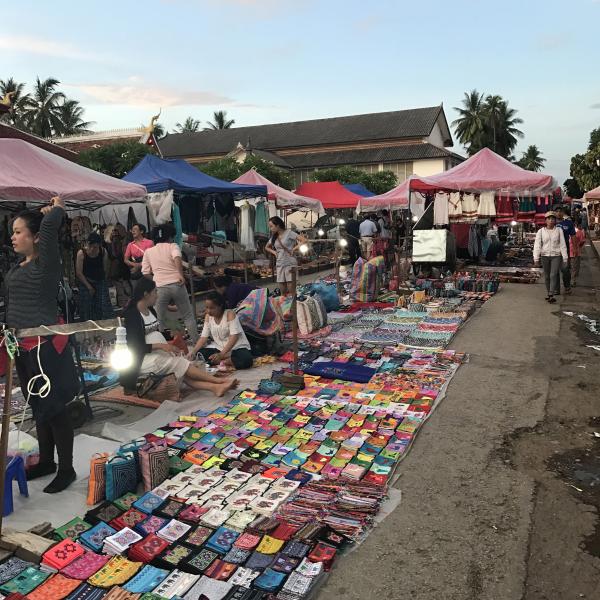 There are a few side streets with Lao food vendors and tables to enjoy a meal.  I opted for a fruit smoothie (mango & lime - about $1 USD) and a buffet-style dinner where they display tiers of prepared food from which you can fill an empty bowl to your heart's content (about $3 USD).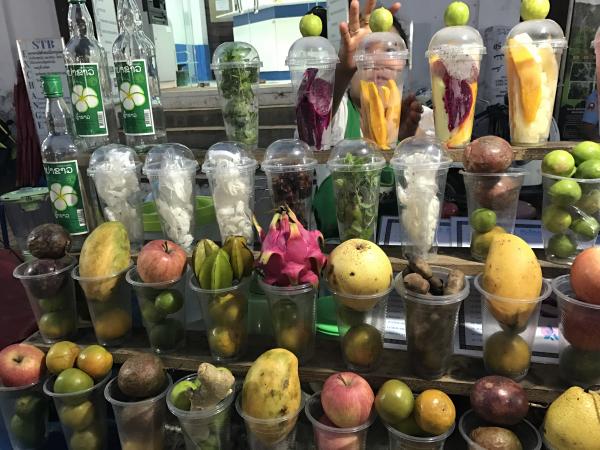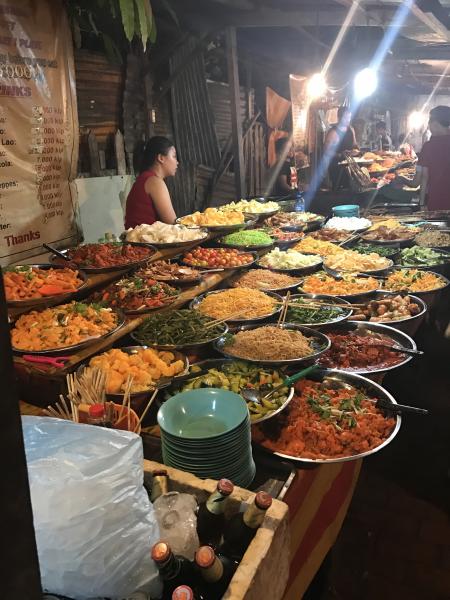 I explored the market on my own and felt completely safe walking the streets and eating solo.  I watched the sun set behind a glorious vista of temples and market tents and felt so grateful to be in Laos.  Everyone I had encountered while in Thailand during the first portion of my trip just raved about Laos, and Luang Prabang in particular.  I can certainly see why!