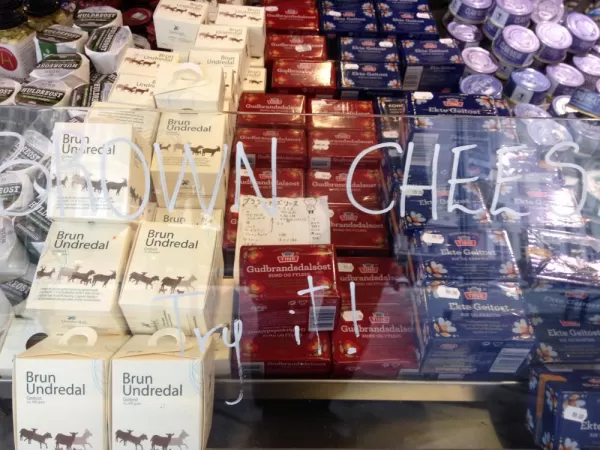 Brown cheese may not seem like a glamorous food to be famous for, but it really is delicious!  Upon learning about how it is made it becomes even less glamorous – after producing goat cheese, the remaining by-product is made into the much-loved brown cheese.  Just try not to think too much about that.  It's still delicious…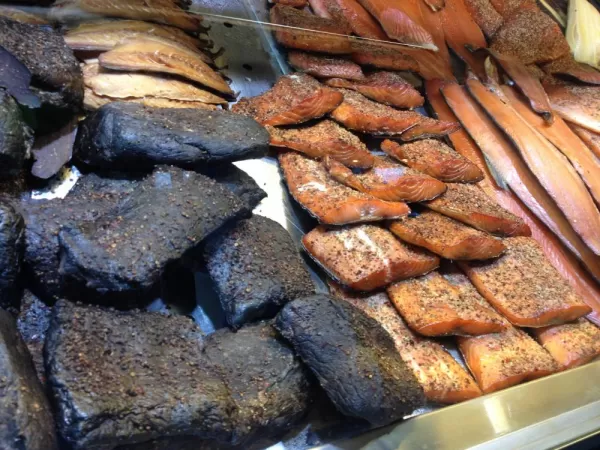 One may not think of Norway as a culinary destination, but this self-proclaimed "foodie" begs to differ!  I ate a variety of unique foods such as minke whale, reindeer, lingonberry, cloudberry, apple cider champagne, and Norwegian waffles.  I also consumed ghastly amounts of salmon…in every form imaginable…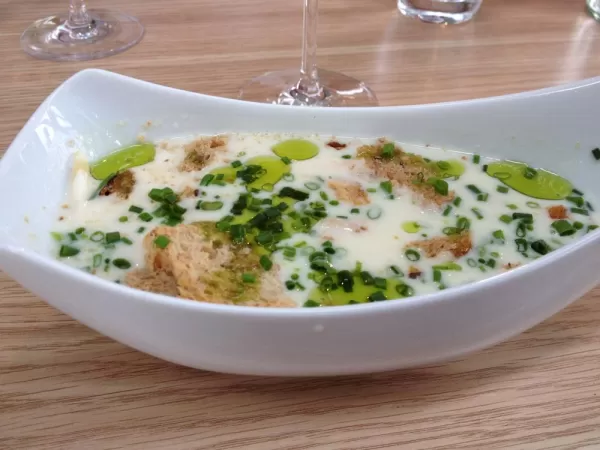 The seafood is truly not to be missed, as it is extremely fresh and the Norwegians are innovative in their preparations of it.  Our first meal of the trip, eaten at a fish market on the Stavanger shore, remains one of my favorite.  Rich, creamy fish soup with puddles of green olive oil floating on the surface, grilled red fish with potatoes and local vegetables, hot bread with fresh butter, and tart apple juice.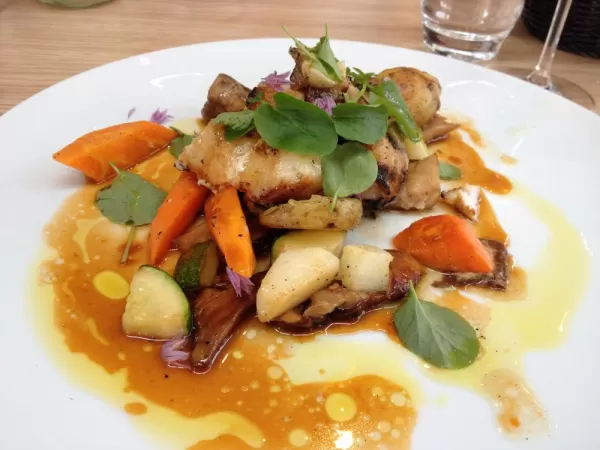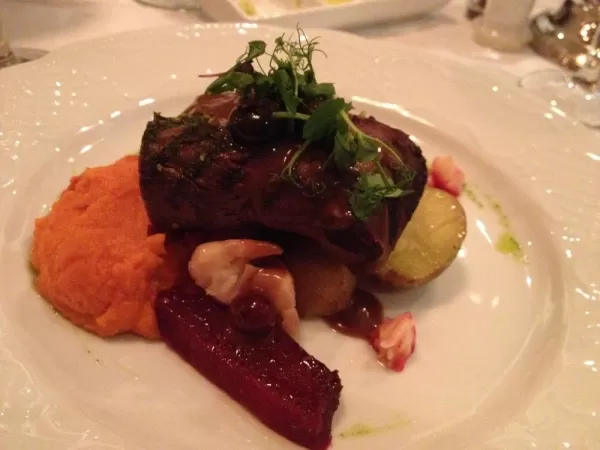 I loved the vast array of culinary delights I experienced while in Norway.  A single day would behold traditional open-faced sandwiches, crisp apples picked along a hiking trail, and a four course gourmet dinner enjoyed by a roaring fireplace.  We saw the origin of food at Hanasand Farm in Rennesoy, witnessed a passion for tradition at Balestrand's Ciderhuset, and got a glimpse of how community and cuisine are strongly intertwined at the Salmon Festival of Hjelmland.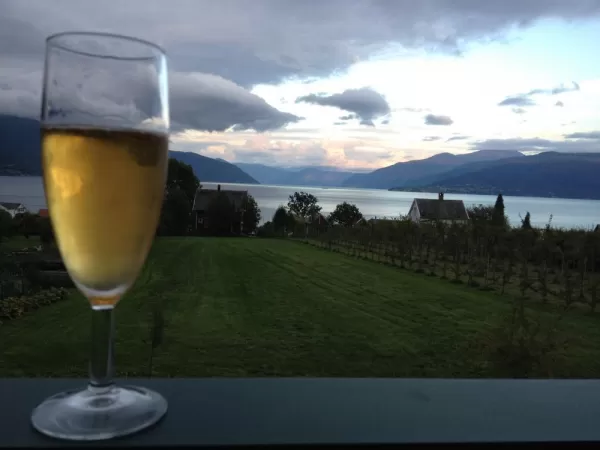 I will leave you with the menu of the most memorable meal of the trip.  This was enjoyed in Bergen, (over the course of four hours!), at the neofjordic restaurant, Lysverket.  All ingredients were local and recently foraged.  Expect to be hungry after reading this…  
- Pumpkin soup with crème fraiche
- Charcuterie of thinly-sliced cured meats
- Radishes with clams
- Squid and octopus with marinated cherry tomatoes
- Hake fish perfectly prepared – crisp outer crust but moist and flaky inside – with local green beans, tiny potatoes, a white sauce made of bone marrow that had been slow-cooked for two days!
- Bread basket: sourdough, nut and grain, hard square biscuits, sweet butter rolls
- Butters: smoked cod butter, churned sweet cream butter, homemade ricotta from a single local cow
- Buttermilk lime ice cream with shortbread cookies, sweet marinated plums, butterscotch sauce, and basil
- Aquavit jellies, miniature berry cakes, Dutch pancakes
- Wine pairings throughout the meal: bubbly white, Italian white, syrupy sweet dessert wine, apple cider