When to travel?
Spring (
March to May
) and early fall (
September and October
) are the best times to visit
Portugal
, when it's not too hot and not too rainy. These shoulder seasons offer warm and pleasant weather that's perfect for sightseeing and
hiking
, with unique features like blooming wildflowers in spring and grape harvest in autumn. However, these seasons can be rainy in Atlantic islands like Madeira.
Portugal's Mediterranean climate sees moderate temperatures all year round, but summer from
June to August
can be sweltering, with July and August typically being the hottest period of the year.
While this is a great time to go to the beautiful beaches to enjoy the sunshine, keep in mind that this is the most crowded season. Hotels and tours also tend to be more expensive in the summer months.
Temperate Portugal weather means that the winter months from
November to February
aren't freezing. The temperature does drop, and rainy days are part of the country's mild winters, but there is still some sun, making it comfortable for traveling. Fewer travelers crowd the tourist spots during the low season, except during the vibrant Carnaval celebrations in February.
Ultimately, the best time of year to visit Portugal depends on what you want to do in the country.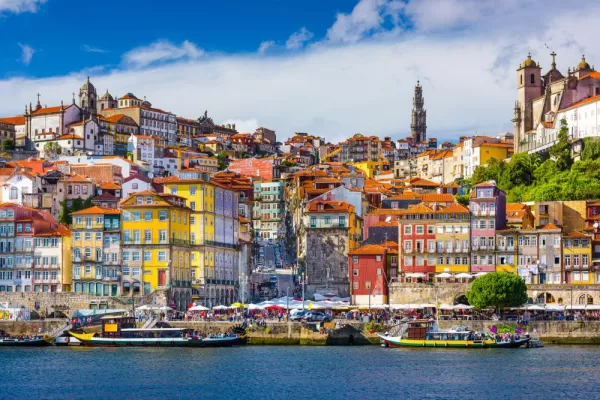 Monthly Guide
Spring (March-May)
March kicks off springtime when the country bursts into color after the wet and cold winter months. Portugal in spring is warm and beautiful, with wildflowers and almond trees blooming in the hilly landscapes. Comfortable weather makes it a fantastic season for hiking in destinations like Parque Nacional da Peneda-Gerês or sightseeing in cities like
Porto
and Braganza.
While you can expect bright and sunny days along the coast, islands in the Pacific Ocean such as
Madeira
and the Azores can be rainy in spring due to their subtropical climate. In early spring, water temperature along the coast may still be quite chilly, but it's a great time to enjoy the coastal scenery of the
Algarve
without the crowds.
Spring also marks some of the biggest festivals in Portugal, including Carnaval, celebrated in February and March. There's also the Porto Interceltic Festival in March, then the Easter events on Holy Week that fall in March or April. Other key events include the lively Madeira Flower Festival in April or May and the FIESA Sand Sculpture Festival.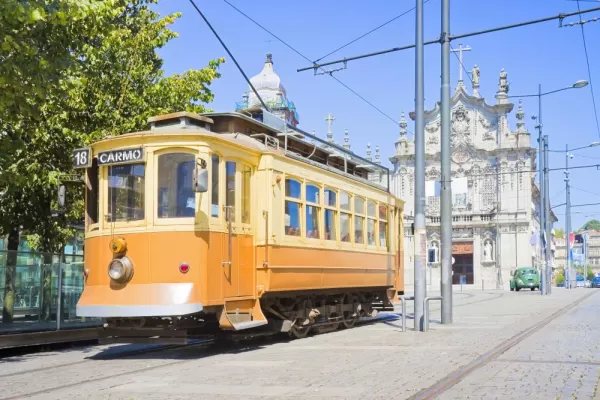 Summer (June-August)
Summer is the hottest season in the country, with sunny days and cloudless skies. The average temperature is about 30°C (86°F), but it can spike as high as 40°C (104°F) on very hot days in southern and central Portugal. If your itinerary must include a trip to the beach in the summer, consider heading to northern coastal areas, where the sea breeze is refreshingly cooler.
Regardless of whether you visit northern or southern beaches, expect to share the space with plenty of travelers. Summer is peak season in Portugal so be prepared for higher prices and limited options. Beach resorts are especially crowded in August as locals take their summer break and head for the coast. Sunny conditions make summer ideal for a cruise on the
Douro River
.
It may be too hot for hiking and strenuous outdoor activities, but challenging summits like the Pico Volcano are best conquered in the summer when there is a lower risk of rain. Summer is also the peak whale watching season in the Azores.
A day trip from Lisbon to the beautiful town of Sintra is another fun activity, with the UNESCO World Heritage Site boasting a pleasant climate throughout the season.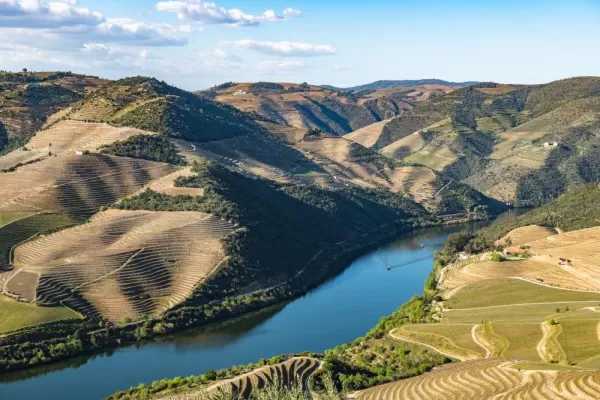 Fall (September-November)
Early fall months September and October are the best time to go to Portugal for a beach holiday, with the sea temperature still warm from the summer heat yet the weather not overwhelmingly hot. Even in the hot regions of southern Portugal like the Algarve, the temperature is pretty comfortable this time of year.
Natural landscapes turn into lovely autumnal colors as the grape harvest season begins in September. Get a taste of Portugal's best vinos and explore renowned wineries on
wine tasting tours and cruises around the Douro Valley
. There are plenty of wine-related events held across the country, the chief of which is the Madeira Wine Harvest Festival.
The balmy fall weather is ideal for outdoor activities like hiking and cycling. Moreover, many tourists have gone home after the summer, making it the best time to visit Lisbon, Porto, and other popular cities.
Experienced surfers typically head to the coast, where the months of September and October see bigger waves to ride.
Portugal starts turning colder and wetter in November so if you're interested in warm-weather activities, early fall is a better time to travel to Portugal.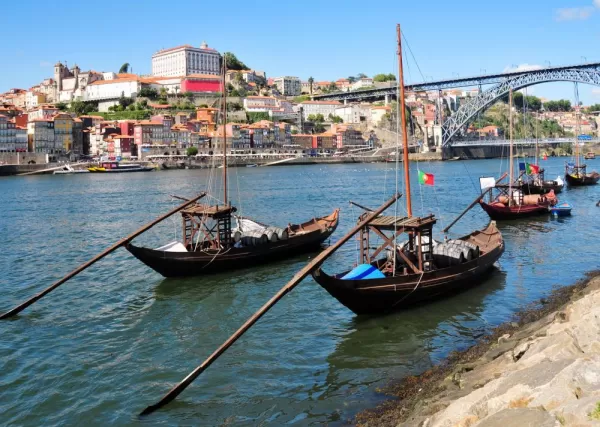 Winter (December-February)
Winter sees the rainiest months of the year in Portugal, though travelers can still expect a bit of sun during this time. This is the low season, with hardly any tourists around, except during Christmas and Carnaval. Travelers who don't want to jostle for space at popular attractions, may choose winter as a good time for a trip.
Unlike the rest of the country,, the mountainous regions of northern Portugal do get their share of snowfall. Scenic destinations like the Serra de Estrela offer premium slopes for skiing and other winter sports.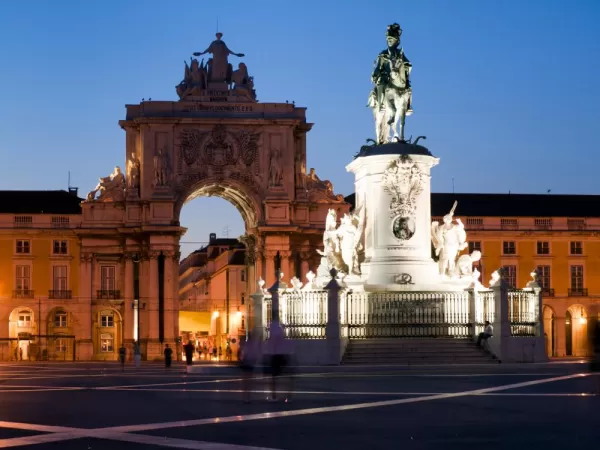 Festivals in Portugal
January 6: Dia de Reis/Three Kings' Day (country-wide)
February: Carnaval (country-wide, but especially in Lisbon and the Algarve)
March/April: Semana Santa/Holy Week (country-wide)
March/April: Porto Interceltic Festival (Porto)
April 25: Freedom Day (country-wide, but especially in Lisbon)
April/May: Madeira Flower Festival (Madeira)
May: Fiesa Sand Sculpture Festival (Pêra)
May: Festival de Sintra (Sintra)
June 10: Portugal Day (country-wide)
June 23-34: Festa de São João/Feast of St. John the Baptist (country-wide, but especially in Porto)
September: Madeira Wine Harvest Festival (Madeira)
October: Angra do Heroismo (Azores)
November 11: Dia de São Martinho/St. Martin Day (country-wide)
For more information about Portugal cruises and the best time to visit Portugal's various regions,
contact one of our Adventure Life travel experts.