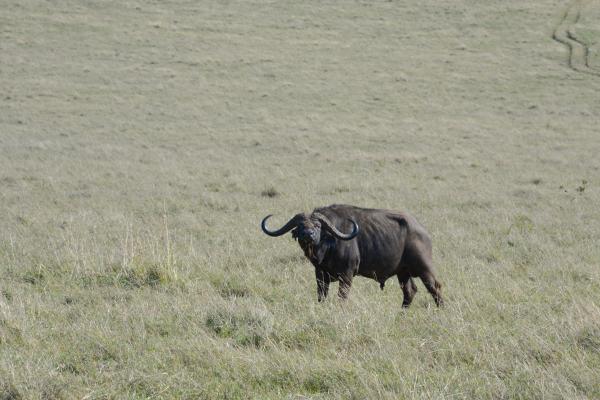 The Big Five - what every traveler hopes to see when they go on safari in Africa. If you don't know it, I'm talking about the Elephant, Lion, Leopard, Cape Buffalo and Rhino. The best thing you can do for yourself is to expect nothing. We were lucky enough to see all five and I can thank Rama for trying so hard to make that happen! He had created great relationships with other guides to give us tips where the more elusive animals were hiding. Our trusted safari vehicle, which we lovingly named Rafiki (friend), took us from place to place on rough roads to see each one. We visited five parks/conservations, but were only able to see four of the five max in each place.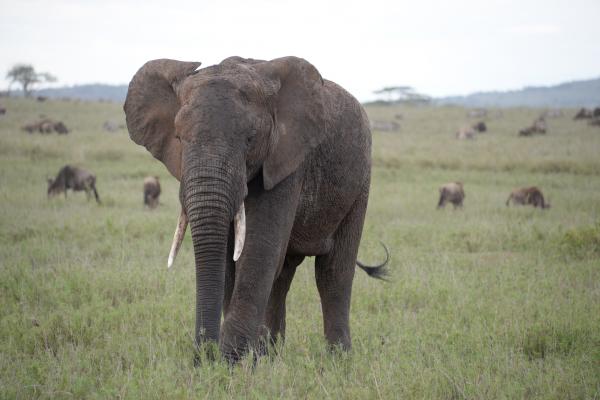 Tanzania has only a few paved roads to get you from park to park, but our guide said the current president was working hard to improve the roads all over the country. The first park we saw elephants at was Lake Manyara from a distance. We actually caught a glimpse of elephants at all five places we visited. I think seeing the lions was one of my favorite things. We saw them for the first time in the Serengeti and that evening, we saw a male mate with a female while on their "honeymoon". They mate frequently about four months before the rainy season when their babies will arrive. We witnessed a female attempt to take down a zebra in Tarangire. I was rooting for the zebra, my husband for the lion.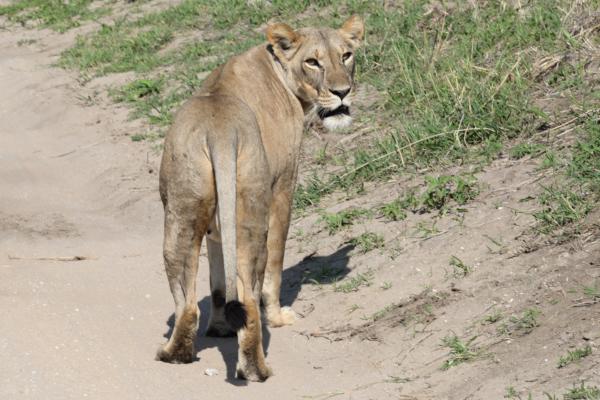 We saw five leopards and three were a mom and cubs in the Serengeti. Rama had an eagle eye for leopards. He would see them from over a mile or two away just by their feet and or tails hanging from a tree branch. My husband and I were in awe of Rama! There were plenty of Cape Buffalo wherever we went and they reminded us a lot of our own buffaloes or bison in Montana. Not that this should lose the excitement of seeing a similar animal in Africa, but we definitely enjoyed the cats and elephants a lot more!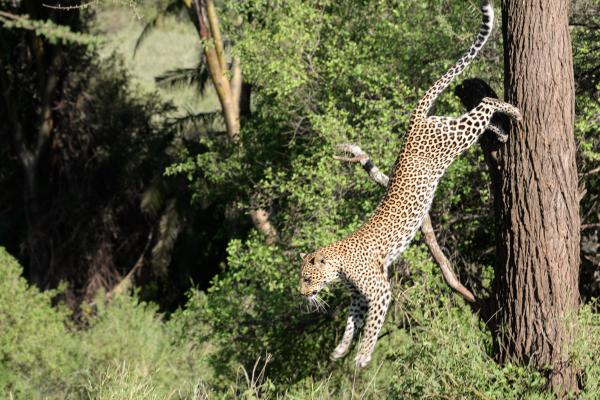 Last of all was the rhino.This guy was spotted in Ngorongoro where I read is most common to see the rhino in Tanzania. We first saw the mound of his shoulders in the tall grass. We hung around the area watching adorable zebra itching themselves on a rock until Rama heard he had stood up. It was still far away, but so exciting to see that elusive animal.