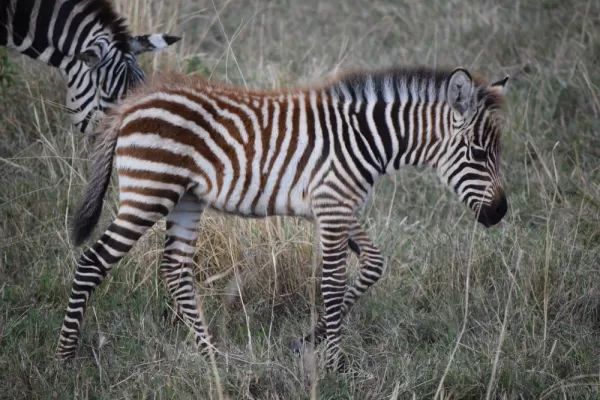 Logistics for Tanzania safaris are a bit more convoluted than in other countries. I've already discussed the pros and cons of fly-in safaris versus driving safaris. Essentially, if you have the budget for it, flying will save you time and eliminate long drives. What you give up in a fly-in safari is having the same private guide from start to finish, who can build in flexibility, spontaneity and will help you see the wildlife species on your life list. Personally, I don't think I would go the flying route. I like to drive between all the parks, though I preferred flying back to Arusha after ending in the northern Serengeti (there's no reason to drive all those roads TWICE).
I have mentioned this before, but there aren't many ATMs in the bush. Most lodges will take some form of credit card, but you should budget out for gratuities ahead of time, at the very least. On safari, you tip the lodge staff and your driver guide separately. I personally budgeted $10 per night for the lodge staff and $20 per day for my driver guide. I counted out my tip for my guide and put that in one envelope and I counted out my tips for the lodges and put that in another envelope. I marked them both to ensure I wouldn't mix them up. Each lodge will have a tip box, so I would make sure to take the appropriate amount of my lodge envelope and drop it in the box during my stay. I gave my guide his envelope at the very end of the trip and thanked him for sharing his country's wildlife and customs with me. I also had extra cash on me (to the tune of around $200) for buying souvenirs. I also made sure to have a handful of $1 bills on me for unexpected random tipping situations.
There are only ATMs in Arusha, Moshi, Karatu, and Manyara. Once you are in the Serengeti, you are out of luck. Don't enter the Serengeti without some cash unless you have a plan. Let your driver guide know early if you need to stop for cash, so they can plan the stop.