Serengeti means endless plains.  Arriving into the park you realize this name couldn't be more fitting.  Stretching for as far as the eye could see, looking out onto the plains is like looking at the horizon of the ocean.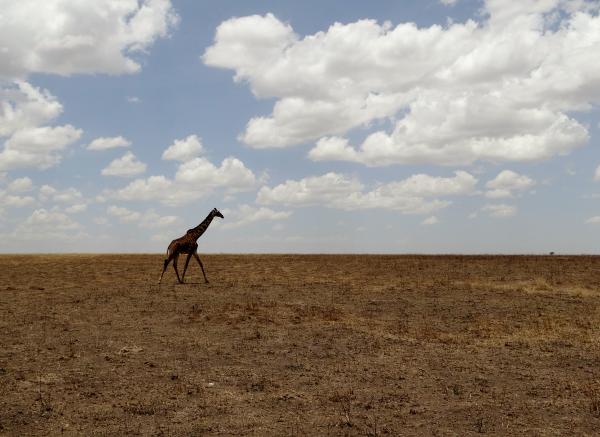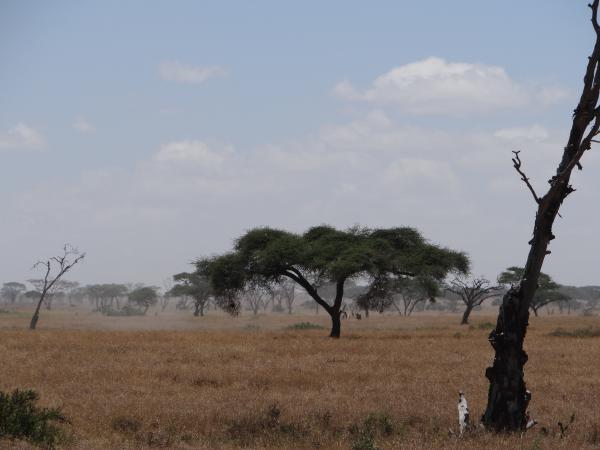 While the Serengeti is crawling with wildlife, we really owe our great experience to our amazing guide, Amani.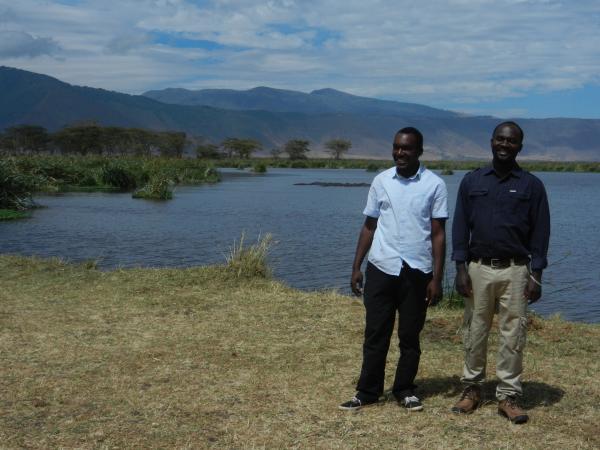 Many guides in Tanzania, like Amani, go to school to study animal behavior for years before they lead their first tours.  They study not only the animal behavior, but the land itself. They know these areas so well that they can spot wildlife from huge distances by just being able to tell something is out of place on the plane.
I was truly in awe watching Amani work.  His knowledge of each animal's behavior was unparalleled to anything I could have read beforehand.  He felt so at ease being just yards from the lions.  He said this was because he understood them.  He knows when to get closer, when to back off, and when to go outside.  Lions like to hunt at night, we they can track their prey and make a surprise attack.  By knowing the lion well enough and not placing yourself in a dangerous situation, he said that there is no reason to be afraid.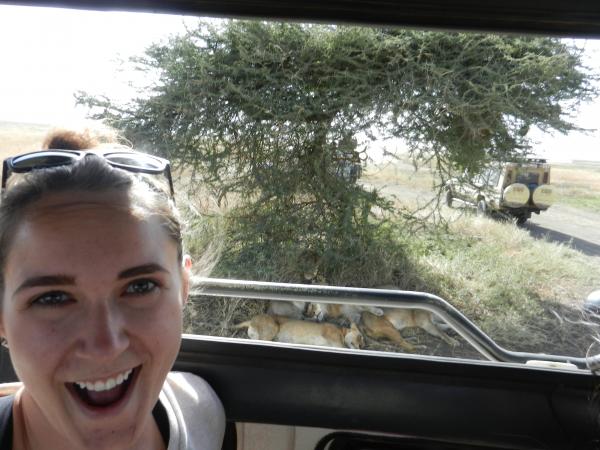 Sleeping in the Serengeti was by far the coolest thing I have ever done.  I am freaked out enough thinking about grizzly bears backpacking in Montana, but sleeping in a tent with lions and leopards nearby…that was scary!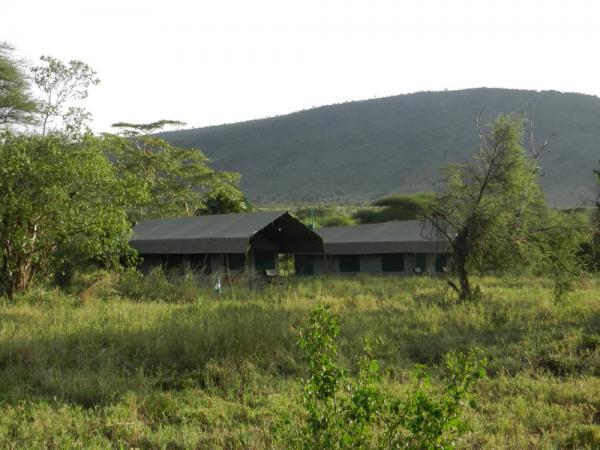 At the Serengeti Halisi Tented Camp, the hosts warn you at night not to be afraid of the camp's resident water buffalo.  Three water buffalo stay behind to graze in the camp even when their herd has moved on.  At night they get so close to the tents you can hear them ripping up the grass!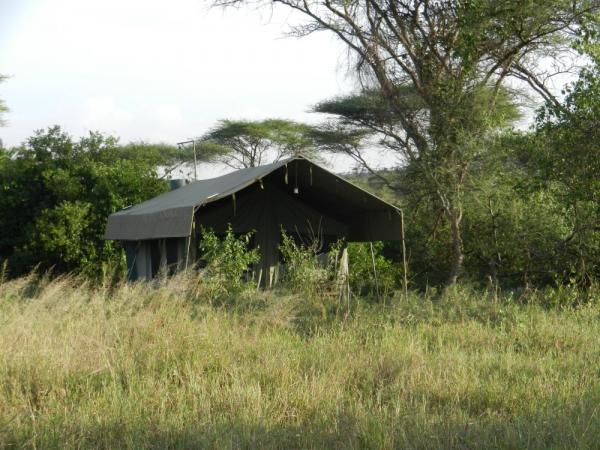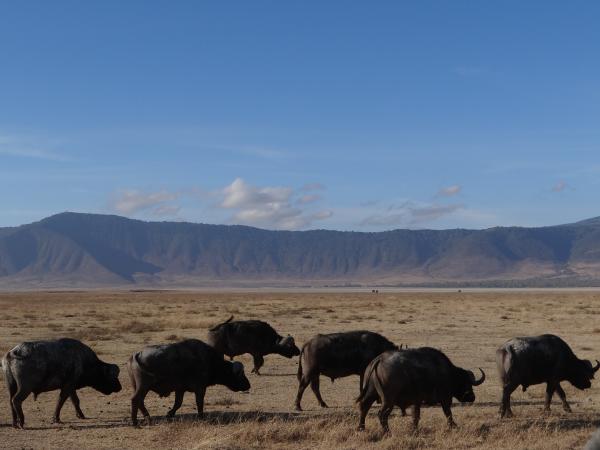 One of traveler mates actually had a buffalo knock over her entire sink by running into the side of her tent.  The large metal crash of her hangers woke her up in a panic.  I would have a hard time sleeping after that too!