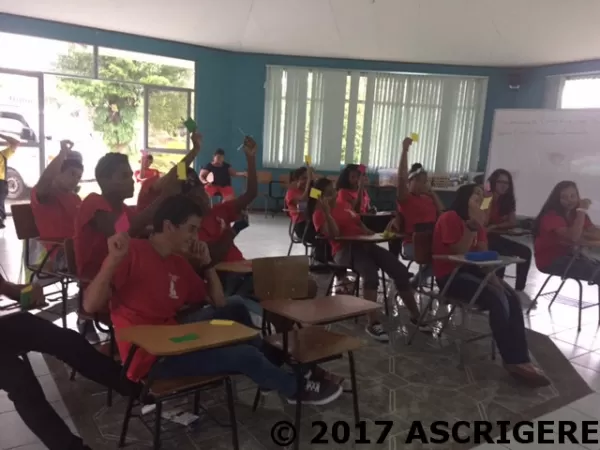 Through the funding of their
Adventure Life grant
,
ASCRIGERE
was able to put on two workshops for 16 teenagers in 2017. Afterwards,
ASCRIGERE
followed up with the following reports:


Study materials and books were given to the 16 teens who attended. These were in the subjects of math, Spanish, social studies, science, citizenship, and English


An Educational Guide was developed by two psychologists for the students.


The workshops were taught over the course of 10 hours in 2 days.


Each individual designed a Semester Study Plan for the upcoming semester. This included all six subjects with the purpose of helping the students stay on track to meet their personal goals. It was also hopefully develop better study habits for the future.