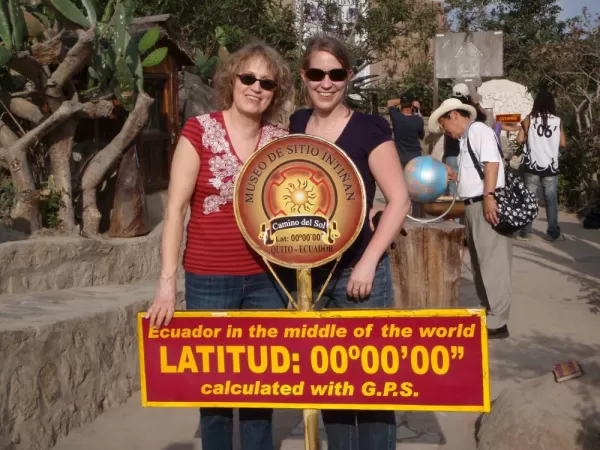 We leave the Seattle airport early in the morning today. In fact, our flight leaves so early that we stay at a hotel next door to the airport. That alarm at 3 am was not wanted, but we pull ourselves out of bed to start our journey.
Mom is flying up in first class today, while I'm back in coach. She checks in with me every so often, bringing me a drink and some headphones. Thanks, Mom!
We finally arrive in Quito late at night. I'm amazed at how much the airport has changed in the 8 years since I last visited Ecuador. Everything seems so modern and clean. I love how easy the Quito airport is to navigate. All of the signs are in English and Spanish.
We clear customs, pick up our bags without trouble and walk out the doors to the waiting throng of people outside. I nervously glance around, hoping that I'll recognize the head of our Ecuador office, Betty. She has my name on a sign and a big grin on her face. We chat as she takes us to Hotel Eugenia. Mom and I fall asleep right away in the quiet room.