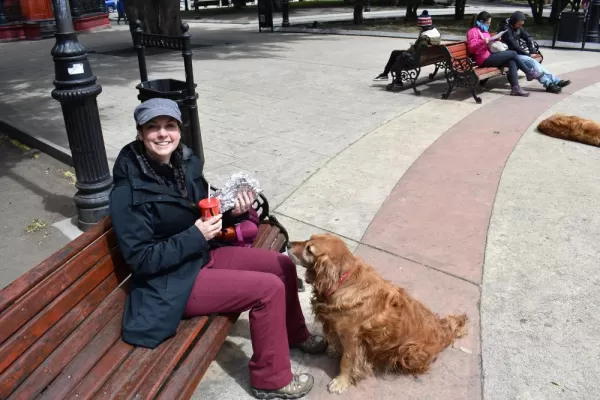 After a couple of days of travel, we landed in the windy little city at the southern tip of Chile: Punta Arenas. We arrived on a Sunday, which meant the town was pretty much a ghost town. Most shops, restaurants and cafes were closed and the streets were empty - empty of people that is. We were amazed at the number of dogs that roamed the streets. Each time we have shown photos to our family and friends, they all ask "oh, are you at a dog park?". No, we are just in Chile.
Apparently, Chile has an outrageous number of stray dogs. But the strays there are not the mangy, scrawny mutts you might imagine. These are pure-bred golden retrievers, looking well-fed and happy. Pitbulls wearing bandanas, Labradors that are stocky and cheerful. Everywhere you look there are dogs roaming the streets, laying in the parks, and following the few humans that happen to be out and about.
We heard that some tourists have run into aggressive behavior when they tried feeding or petting the dogs, so we left them be, allowed them to follow us, and thoroughly enjoyed their company.