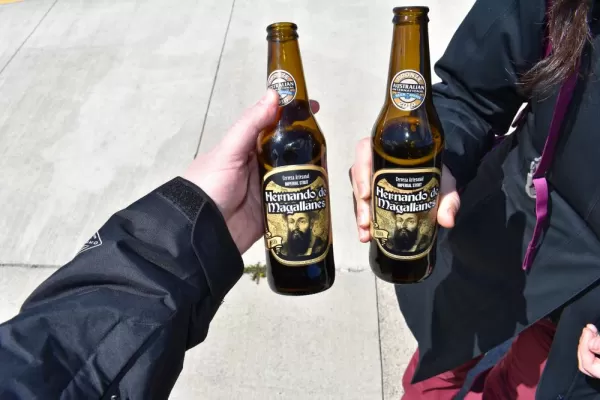 My family is really into beer. REALLY into beer. Beer is our own family form of currency "I'll trade you two Bourbon Countys for one Barrel Aged Narwhal" is not a phrase that would sound out of place in my house. We have spreadsheets dedicated to tracking the rare beers we are able to find, and what our stock looks like of each (and of course, our rating and review of each beer). So, as soon as we had a rough draft of our itinerary in place, we began researching the local breweries and mapping the walking path from our hotels.
We managed to visit 4 breweries, 1 taphouse and try one other local beer. Overall, I have to say, there is a reason Chile and Argentina are known for their wine...and not their beer. We tend to prefer really dark, rich beers, and this is not South America's forte. We had some black beers that looked like they should have been fabulous...but they were the equivalent of drinking a black colored Bud light.
El Calafate was our winner for beer towns. La Zorra had a pretty good porter and Don Diego de la Noche (where we had the best service out of any restaurant on our entire trip) had a porter that was, by far, the best beer we drank the entire trip. A great recommendation from a fabulous server! Punta Arenas came in second with Hernando de Magallanes Brewery's Imperial Stout. The downside is that you aren't allowed to drink at that brewery, so we had the pleasure of enjoying that beer while walking the streets in insane winds.
Overall, even if you are a loyal beer drinker, it might be worth switching to the life of an Oenophile during a trip to the bottom of the world.